I've been seeing some INCREDIBLE work posted in my gallery as of late, and decided it was time to feature some of that work here on my blog!! (click images to see their full credits in the gallery)

Krisi616 scrapped this little beauty a LONG time ago (Aug 2010) but its been in my faves since I first saw it! It's clean and somewhat simple, but man it has POP!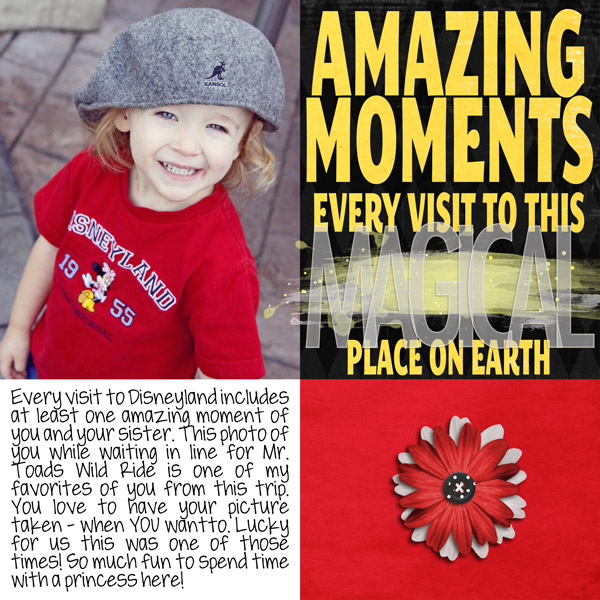 Ok, you MAY have seen this amazing hybrid project on my Show Off Slideshow, but in case you missed it, sporte91 (aka Sarah), created the most adorable tee shirts for her family's Disney trip using my Classic Silhouettes (<-- past prize, not currently available)!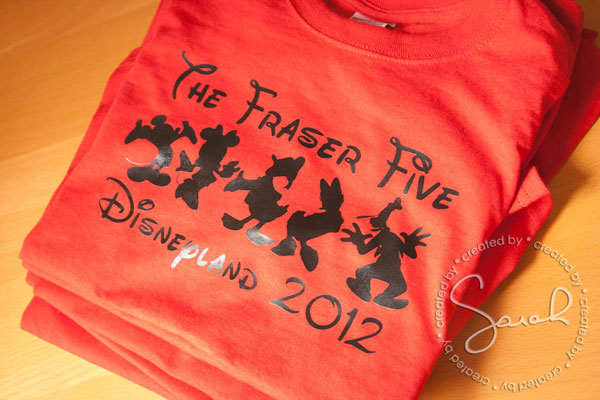 Ok - now who is going to give me a
Silhouette Cameo
machine so I can make my own!! I want one SO BAD!
Next up, we have a beautiful layout by
kathleena
called "It's a Classic".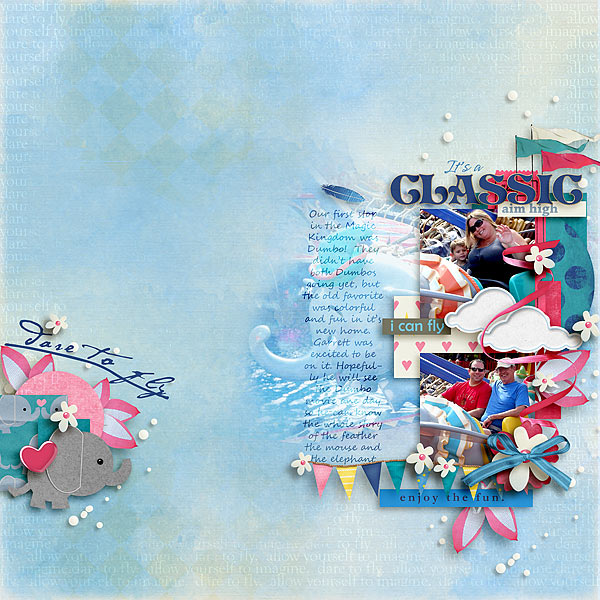 Where do I even begin? The amazing blending, the gorgeous layering and shadow work, its just such a stand out! Nancy, I LOVE THIS PAGE!!
OK - one more of my highlights! I just ADORE this page by
brittbree
called "Beautiful Stormy".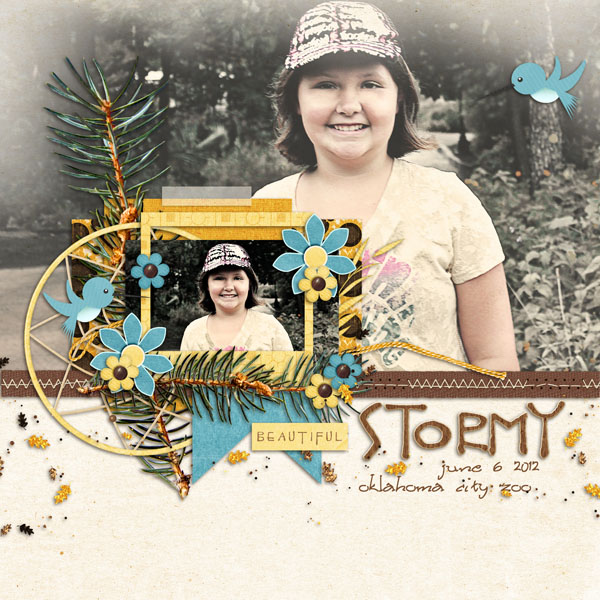 I just love how it feels so naturey and fresh. The scatters, the birds, the pretty blend with the soft white vingete edges. It's just a lovely lovely page!!
I LOVE seeing all your work in the gallery! Keep uploading your LOs and you never know - you might end up as a highlight.