Hey guys!! I've got next month's list for the #disneyfanphotoaday! Who has been doing it with me? I love seeing everyone's photos! If you're not already following me on Instagram, my username is @designerbrittney. That's where I post my photos.

Now remember, while the list is Disney-inspired YOU CAN TOTALLY TAKE ANY TYPE OF PHOTOS WITH THESE PROMPTS. THEY DO NOT HAVE TO BE DISNEY RELATED!!!!!!!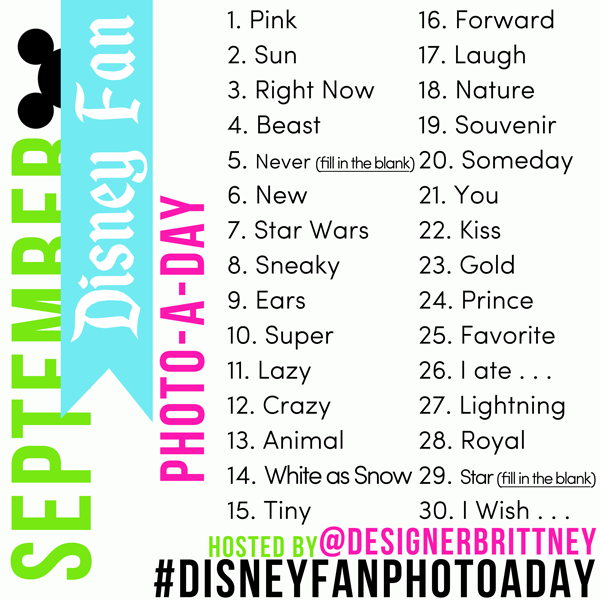 Basically all you have to do is use the daily prompts to take a photo and share it anywhere you'd like - Instagram, Twitter, Facebook, Flickr, your blog, etc. Wherever you like to share your photos and make sure to always tag your photos with
#disneyfanphotoaday
.
The point is to challenge yourself and have fun. So you missed a day (or a week or a month), who cares! Catch up if you want or just shoot today's word!
Think outside the box!!
Make your shots purrrrdy.
I put all my shots from last month in a little collage . . . I think its fun seeing them all together. (I'm also planning to make little 4x4 prints and decorate a wall with them. Stay tuned for that project!)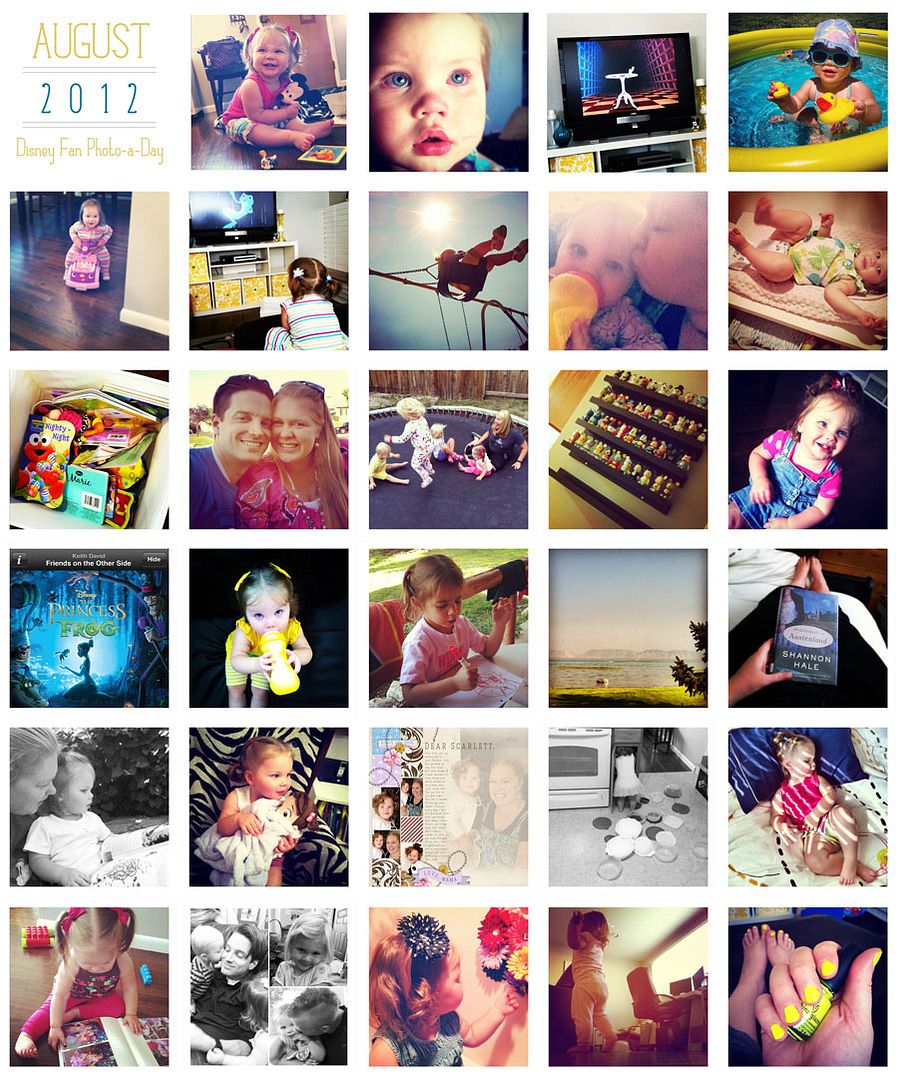 Last month's photos went just as I hoped, fun and rewarding. Looking back at my month's photos makes me smile from ear to ear. I love capturing everyday moments, and this gives it a little extra "magic".
Hope you'll play along!! And tell all your Disney Geek friends to play too while you're at it!