Have you scrapped with Britt-ish Designs products this weekend? Be sure to upload your layouts to the gallery. I've already given out $100 in Gift Certificates to randomly selected scrappers. And there's still more to give away!!

LAYOUTS NEED TO BE SCRAPPED THIS WEEKEND! No posting older stuff for this giveaway.

Giveaways will end Monday Nov. 5 at midnight, so post your layouts before that. I have been announcing winners via Facebook - so make sure you're following me on Facebook.

And you still have until midnight Monday night to shop my sale and get the free "Home Sweet Home" kit when you spend over $20!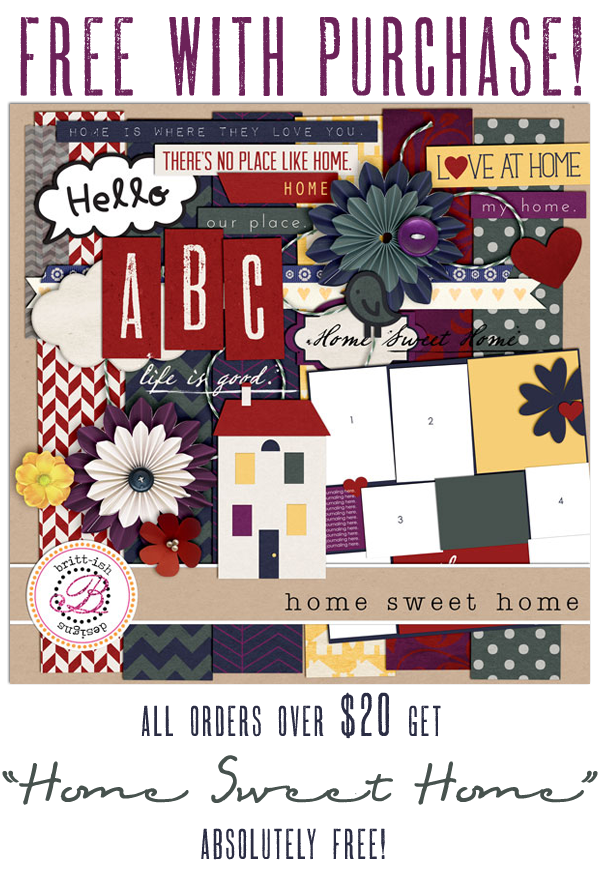 Hope you've had a fun DSD celebration weekend so far!! I can't wait to see all the layouts from your bargain shopping!