We interrupt this fun Digital Scrapbooking Day celebration to post about something totally unrelated!

I just had to pop in and share our Halloween Costumes from this year. I revealed them on Instagram on Tuesday night, so if you follow me (@designerbrittney) on Instagram, you already got to see them. But I wanted to post them here too!

Since we went the comfy/easy route last year - we decided to go all out this year.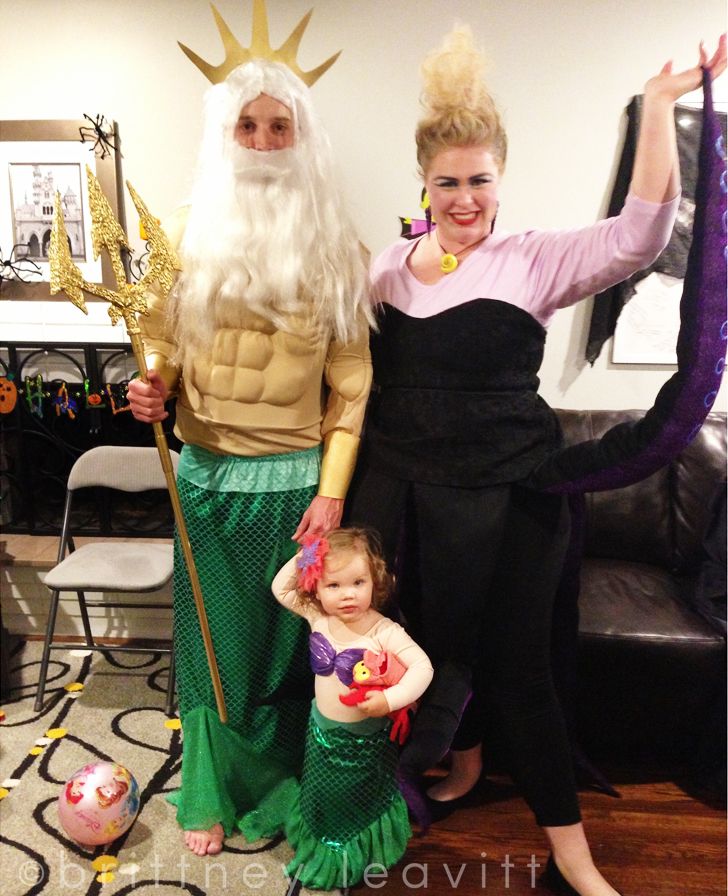 Making our Halloween costumes every year is something I REALLY look forward to. I used to be a Costume Designer - that's actually where my username designerbrittney actually started. Now Halloween is really the only chance I get to build costumes!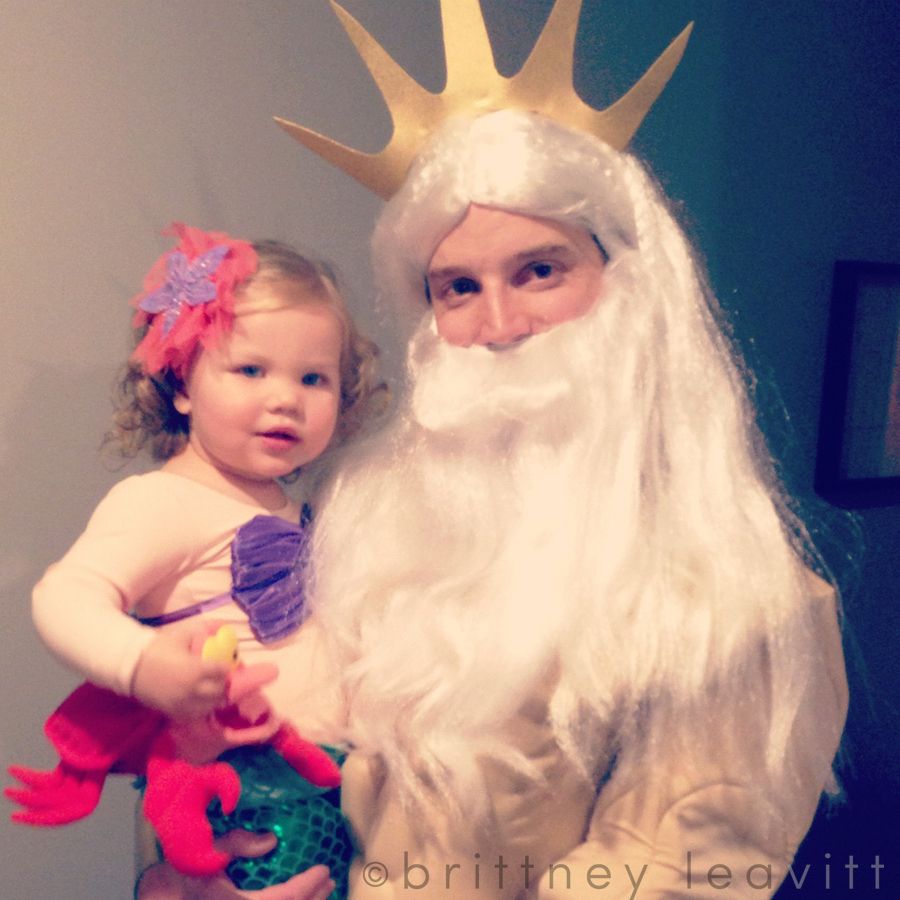 Sometime back in 2011 (I think) I saw a photo online of a family dressed up as Ariel, Triton and Ursula and I knew we had to do it!!!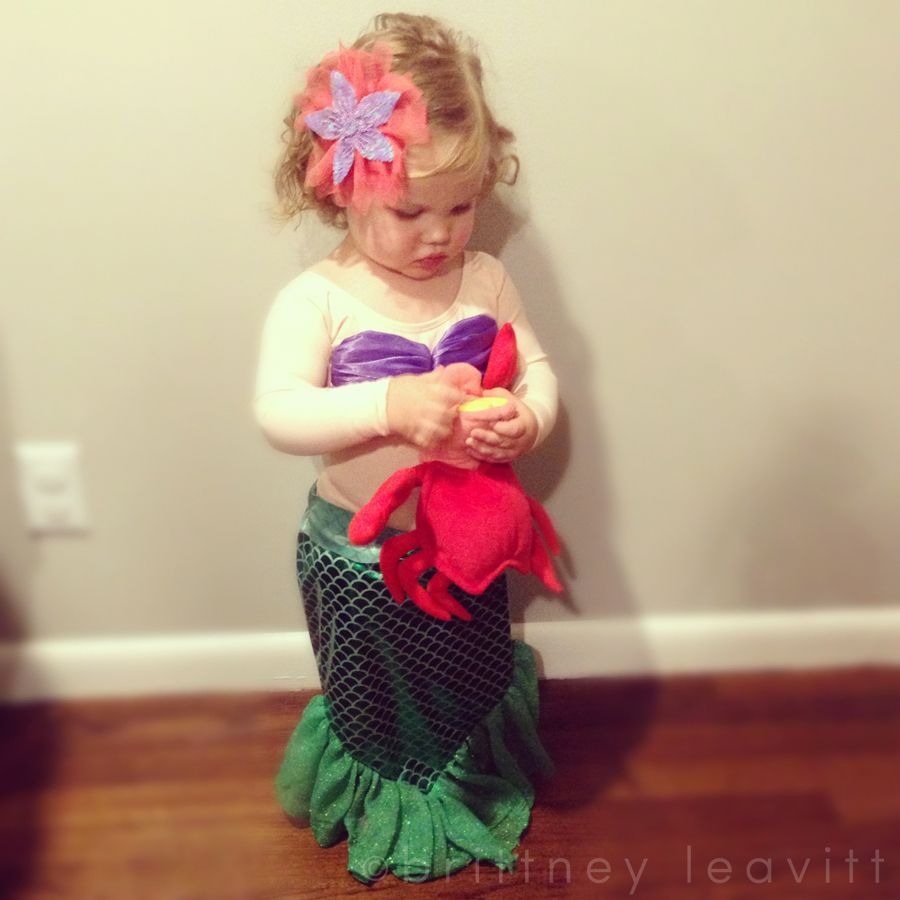 My hair & make up was CRAZY! HAHA!! I still have some of that white spray in my hair that seriously WILL NOT wash out!!!! I painted sea shells from the craft store and made them into my jewelry.
And of course I had to have some crazy pointy ursula nails. They are fake, don't worry!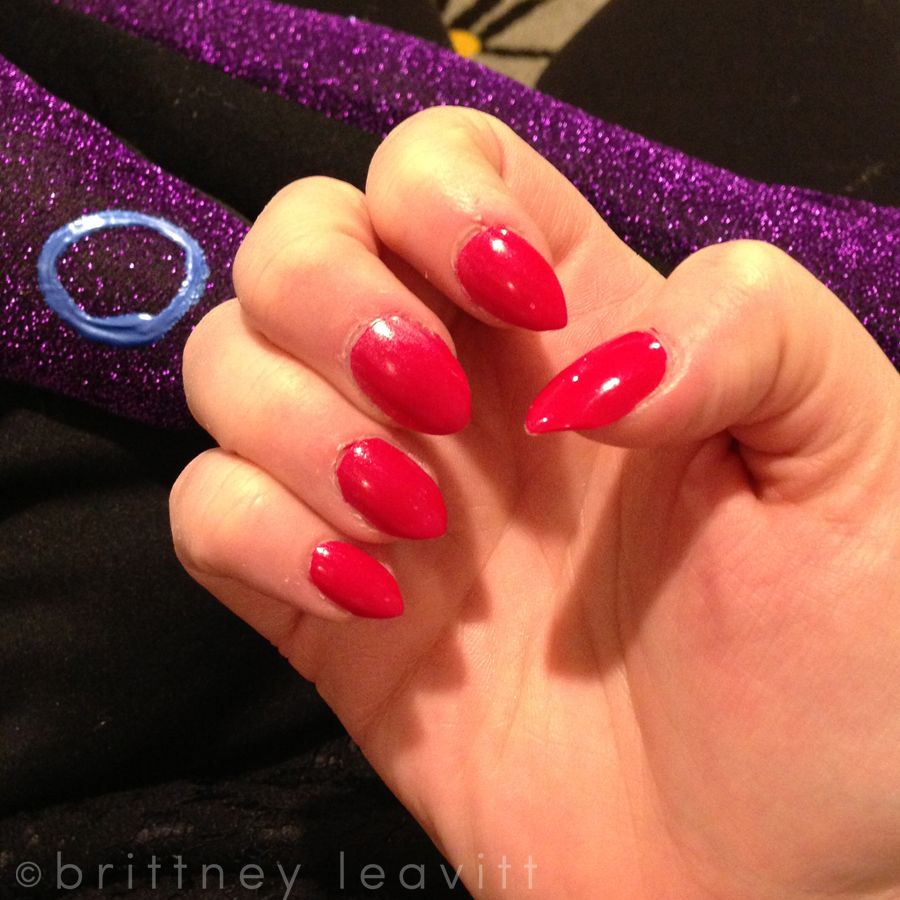 Ursula & Triton make a cute (twisted) couple, don't you think?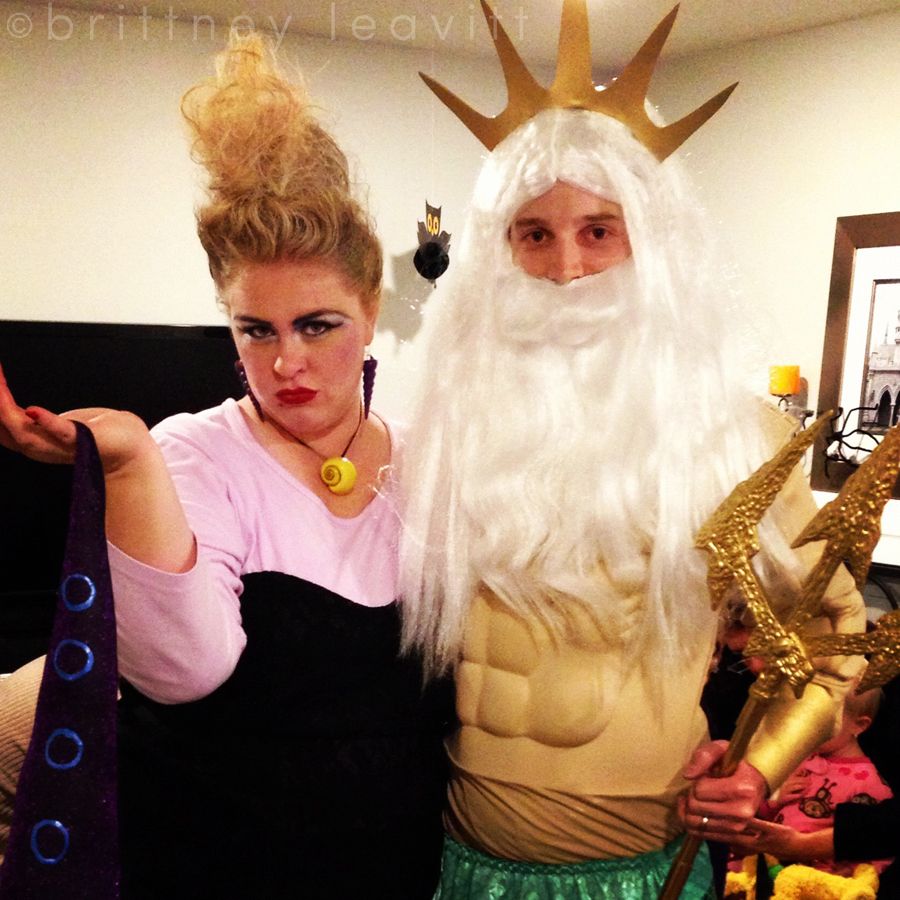 I LOVE this next photo! I knew I had to at least try on the crown and trident that Ursula covets so much. It was Josh's idea to shrink down and look all shriveled & sad in the background. And I didn't even notice little Ariel looking all concerned in the other corner until my cousin pointed it out on Instagram!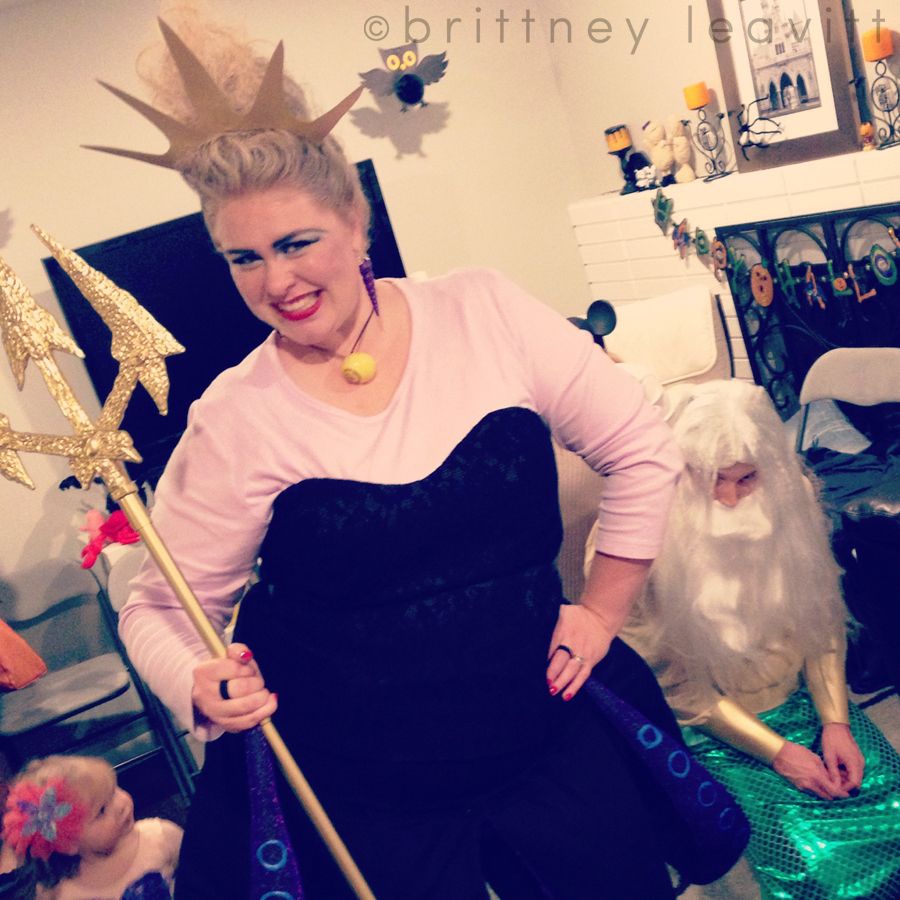 Our costumes were a BIG hit at our party!! It was so much fun.
Scarlett went trick-or-treating for the first time this year! We had a record high here in Utah - warmest Halloween EVER!! Lucky us. No coats and hats covering up costumes this year, baby! WOO!!!! I could get used to this.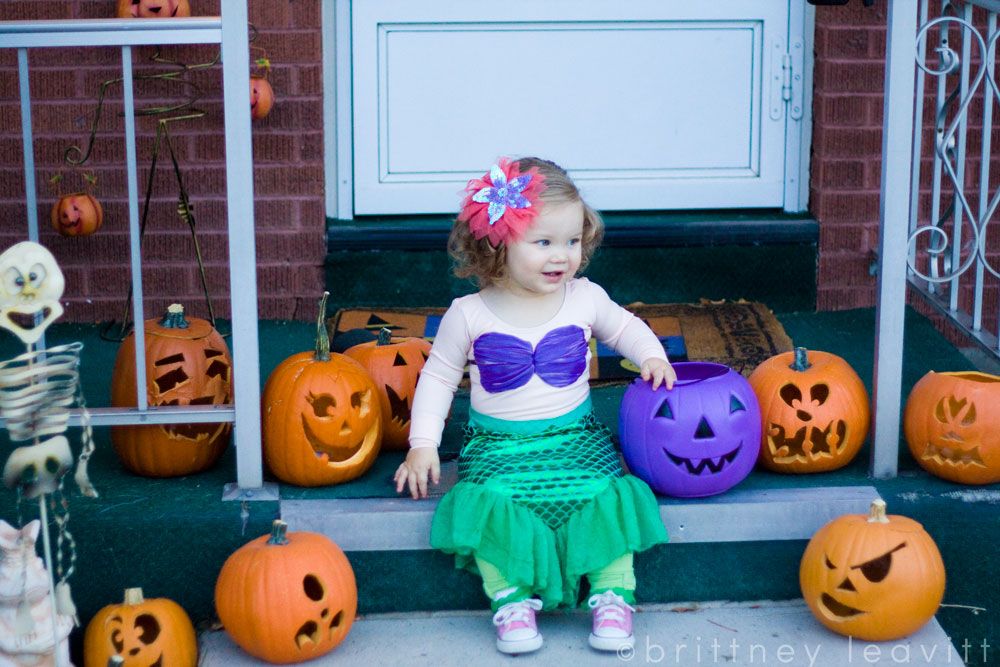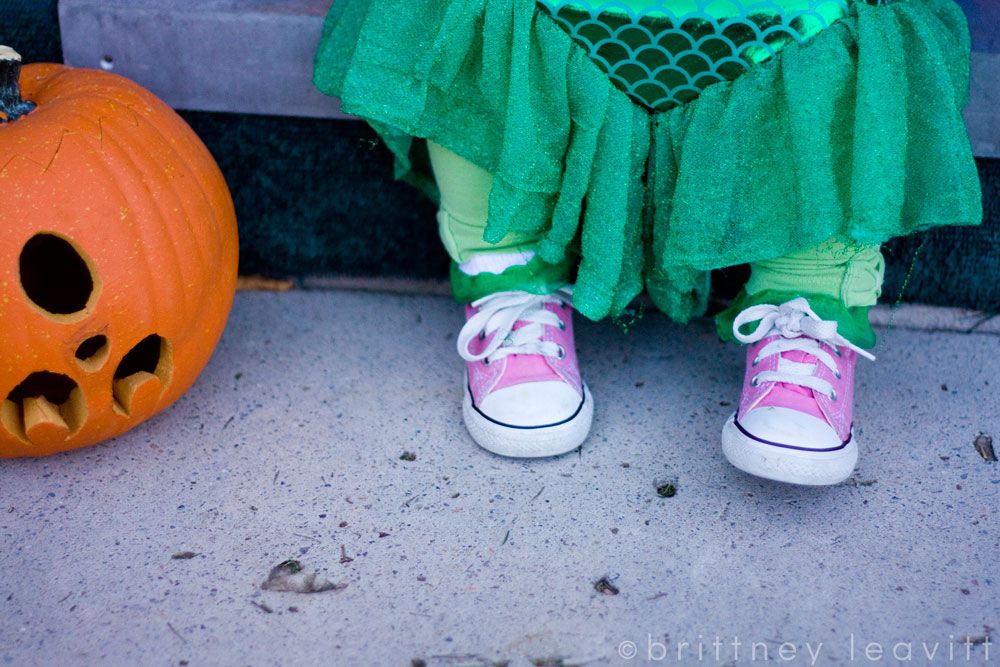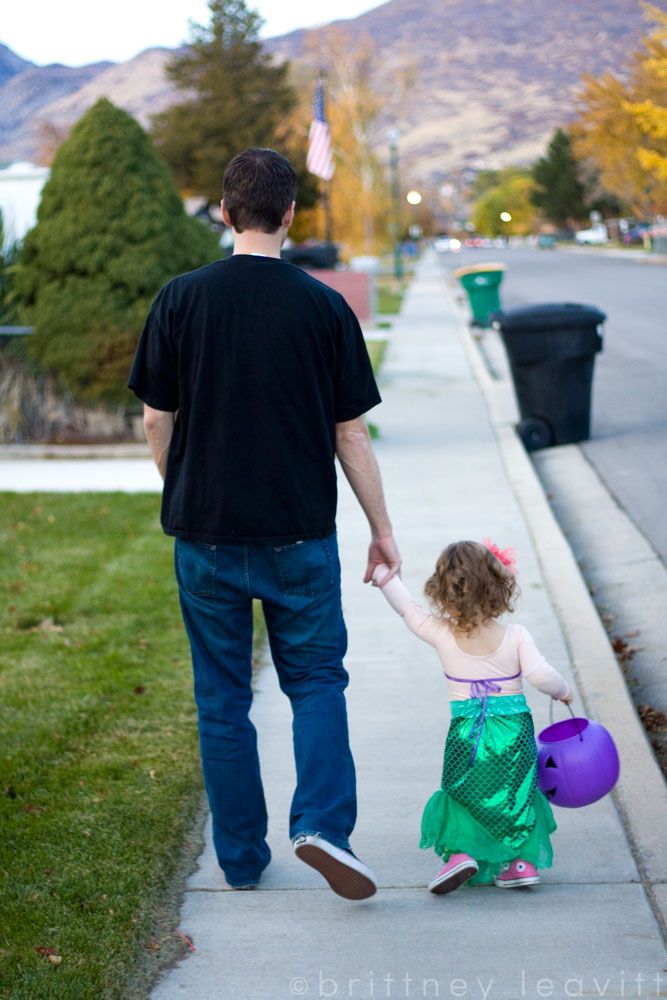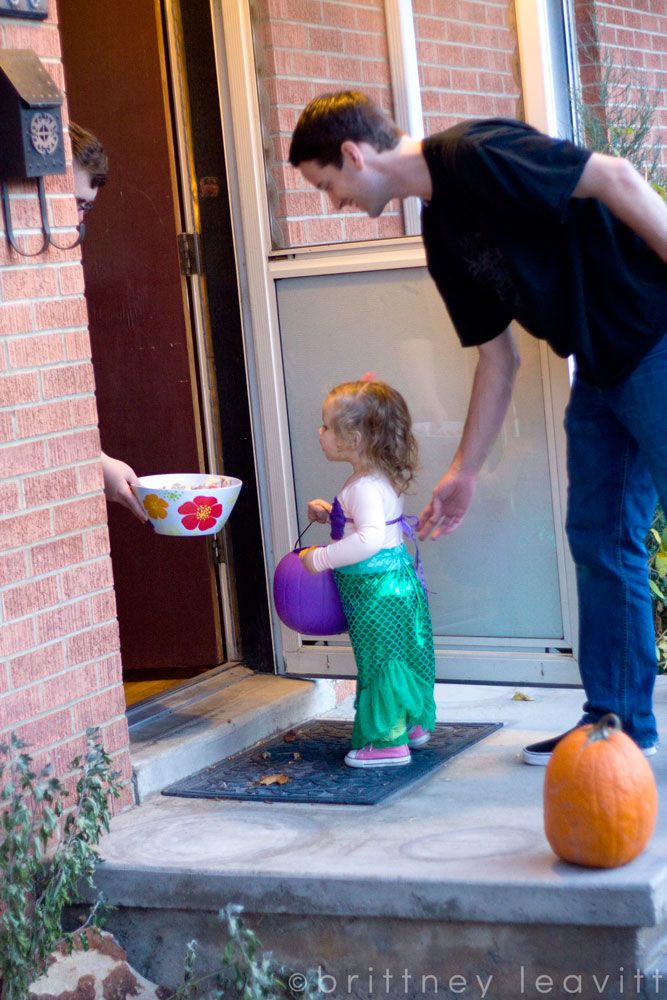 I also have to share this photo: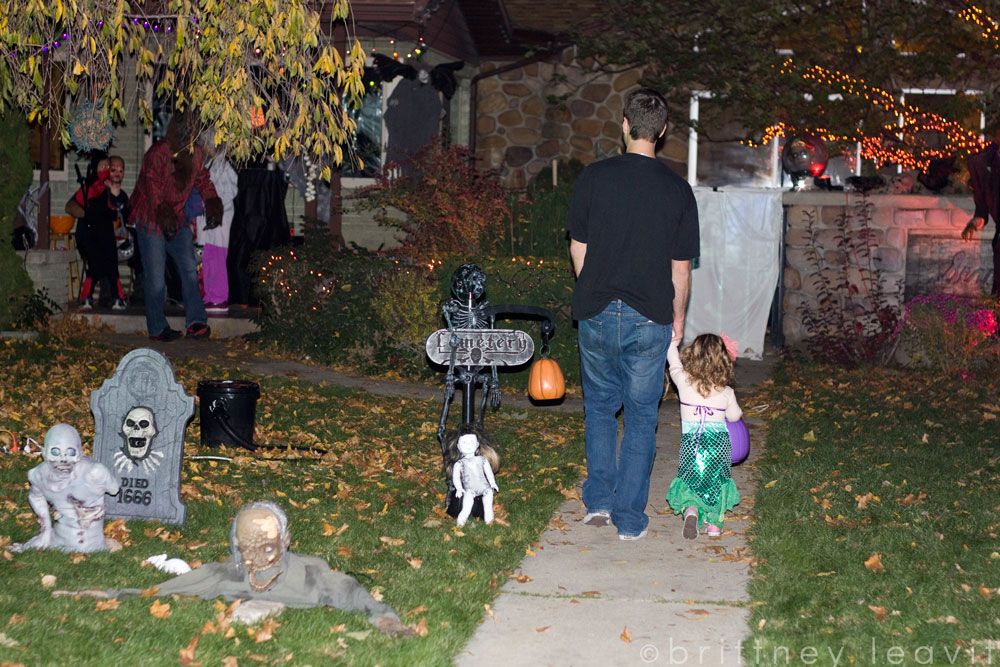 Here's the story: There's this house down the street from us that decorates HARD CORE for Halloween!! They just moved in a couple years ago and each year their Halloween decore gets more and more intense. It's pretty incredible. So, we knew we wanted to trick-or-treat there. What we didn't realize until we were almost to the door was that they take things seriously - and really do their best to SCARE trick-or-treaters. It was C.R.E.E.P.Y. I would never have walked my 1 year old up there if I had known. But I was so proud of Scarlett. She didn't even hesitate. She went right up with Josh (granted he picked her up once we realized how SCARY it was). They were nice and toned it down for her, but man-alive was it scary!!!! I can't even start to tell you all the scary things they had going on. Trust me, it was NOT for kids!
We hustled out of there and were careful to keep the rest of our doors G rated!! (Rookie Parent Lesson Learned!!)
Anyway, after about an hour of trick-or-treating (I could not believe how long she went! She LOVED IT!!!!), we called it a night. Scarlett doesn't even know what her candies are. She just thinks they are fun shiney toys. And we'll keep it that way for now, thank you very much. She has been "playing" with her treats for the past three days! haha Hopefully she doesn't notice her stash shrinking as mom & dad steal pieces here and there.
We had a really really fun Halloween this year. I hope you all did too!