Well, it was a long and painstaking process. But . . . *deep breath* I'm ready to announce my new Britt Girls!!!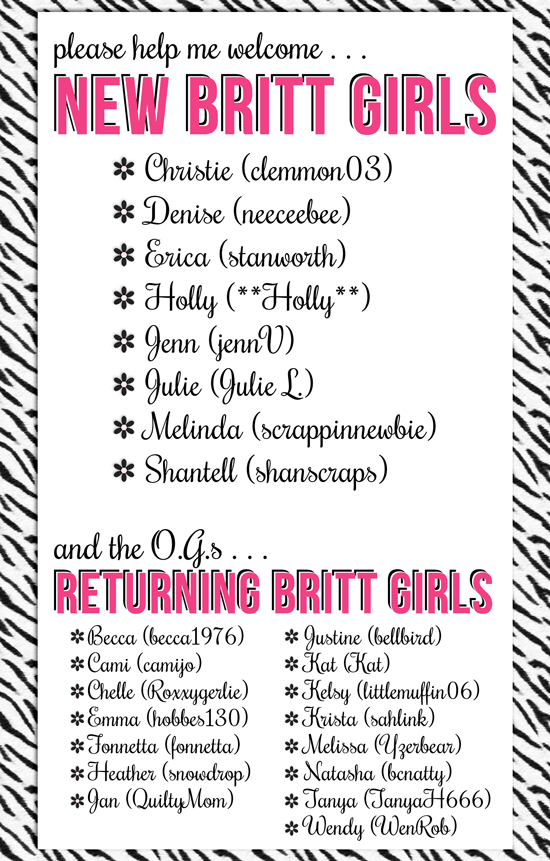 I am so thankful to EVERYONE who applied for my team. I truly mean that. I took time and carefully read every single application and spent hours pouring over hundreds and hundreds of beautiful layouts. I'm amazed at the talent out there! I sent emails out to every applicant, so if you didn't get an email, PLEASE let me know.
Wayyyy too many talented scrappers applied to be Britt Girls! So, in addition to these new Britt Girls, I also have some Guest Britt Girls scheduled throughout the coming year. Thank you to all of you who accepted Guest Spots (you know who you are). I'm looking forward to working with everyone!
(Hope I see you all at my Speed Scrap tonight!)