Britt-ish Designs is having a 2-Day storewide sale!!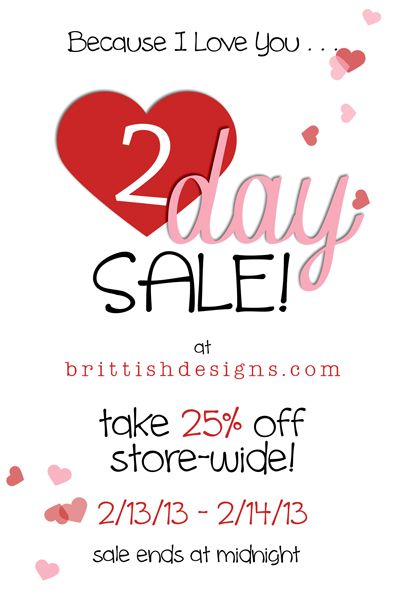 I know its sounds corny, but I REALLY do love my customers!! You make it possible for me to be a work-at-home mom, and do something I am passionate about and really love. THANK YOU!! I love you and hope you have a wonderful lovey-dovey Valentine's Day.
Oh and yes, this sale includes all the new
"Pronto"
pocket-style products. (Here, I'll do the math for you - Buying them all now separately on sale is a dollar cheaper than buying the pre-bundled collection!!)
Happy shopping!! Sale ends at midnight tomorrow (2/14).