Some of you will recognize a few of today's new products from the Speed Scrap marathon at MouseScrappers a couple weeks back! But even if you were a FULL marathon completer, there's something new today for you too!

Let's get to it. . .


"Stuffed With Fluff"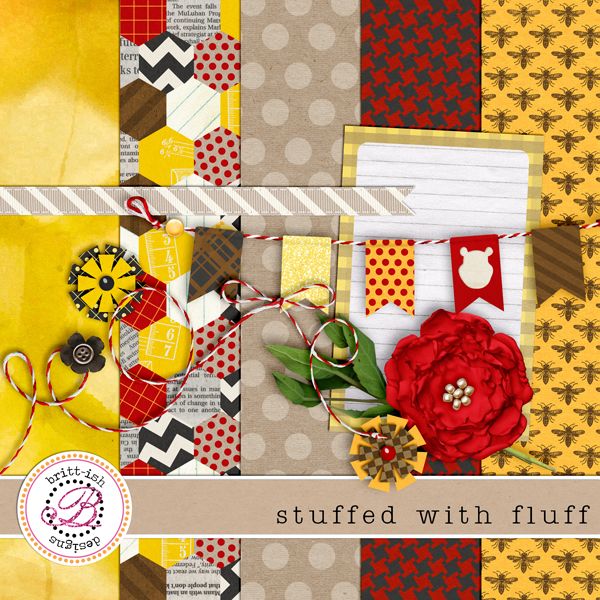 "Stuffed With Fluff: Alpha"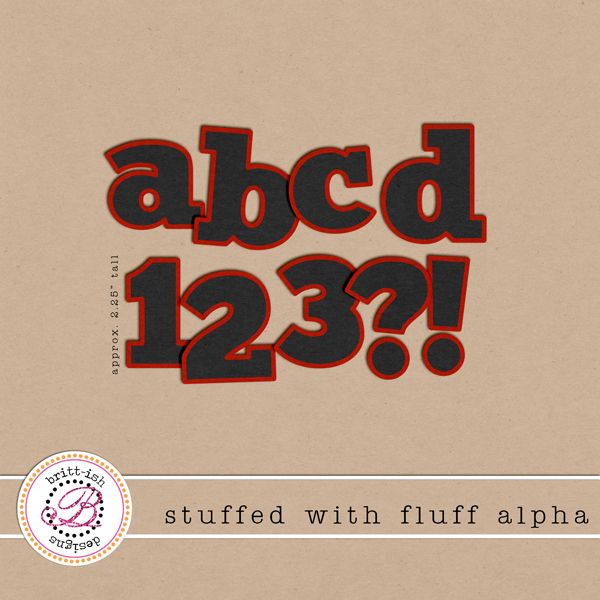 "Stuffed With Fluff: Plaids"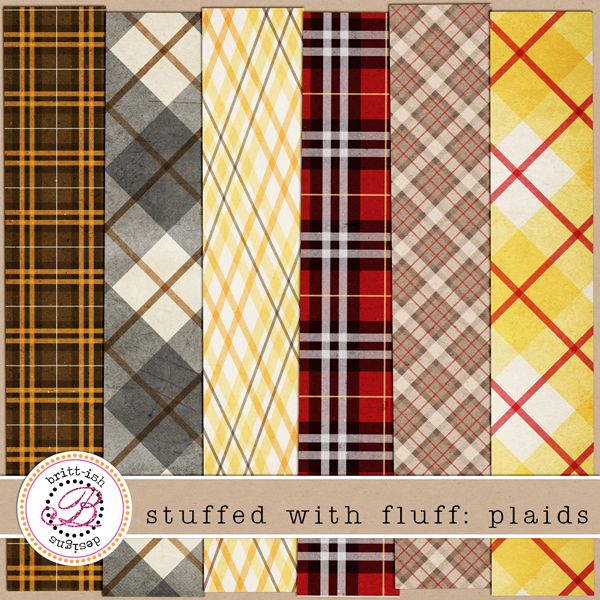 "Card Collection: Stuffed With Fluff"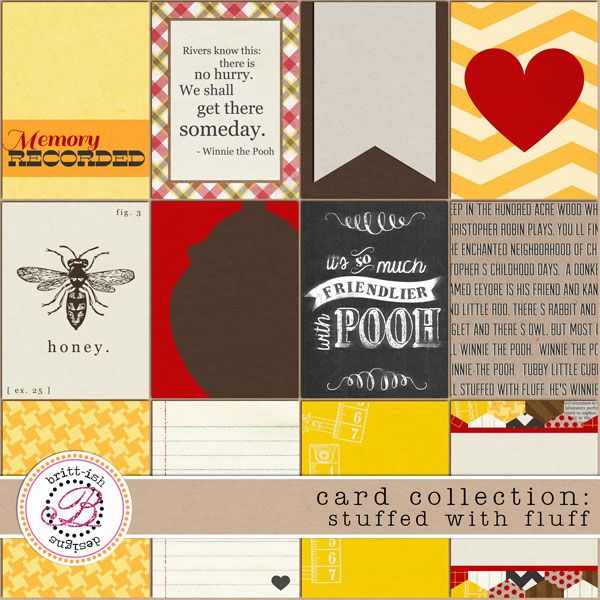 I had SO much fun making these cards! I made some others in the
"Card Collection"
series, and I knew I wanted to make more. I LOVE how this set turned out. I hope you guys do too. They are the perfec size (3x4) for all you Projet Lifers out there!! You'll be able to see all the different ways my Britt Girls were able to use the cards from Project Life, to photo mats, to journaling cards and more! I think you'll definitely be seeing many more Card Collection packs from me in the future!!
Want to buy it all? Well, great! I bundled EVERYTHING up into one full collection at a discounted price!
"Stuffed With Fluff: The Collection"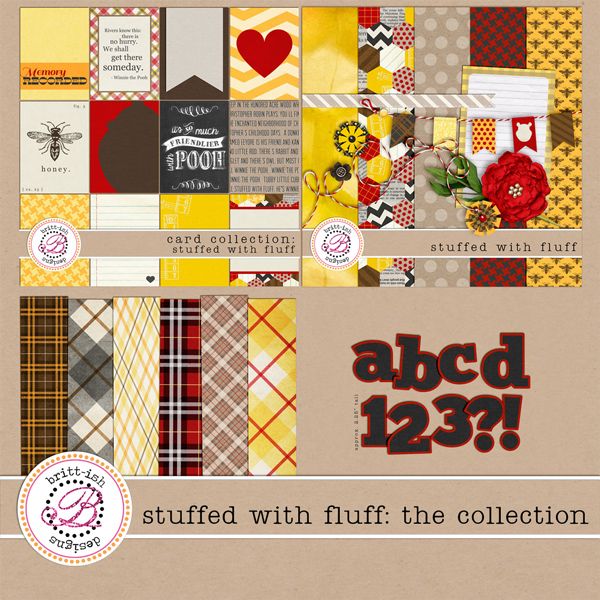 All of these products coordinate perfect with my
"Friendly" mini kit
, so make sure you check that if you don't already have it.
Here are the pages I scrapped. The first one is the one I made at our Speed Scrap.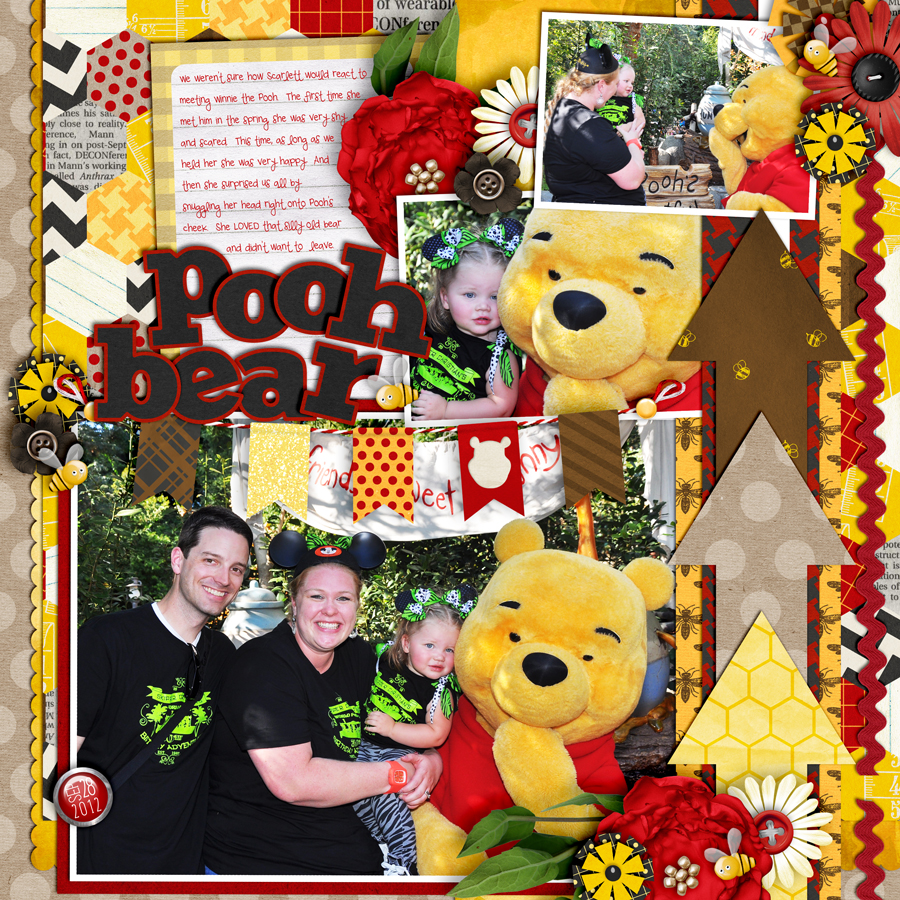 And another one I made this week. I reached all the way back to 2010 for these photos!! I knew they'd be perfect with this new stuff.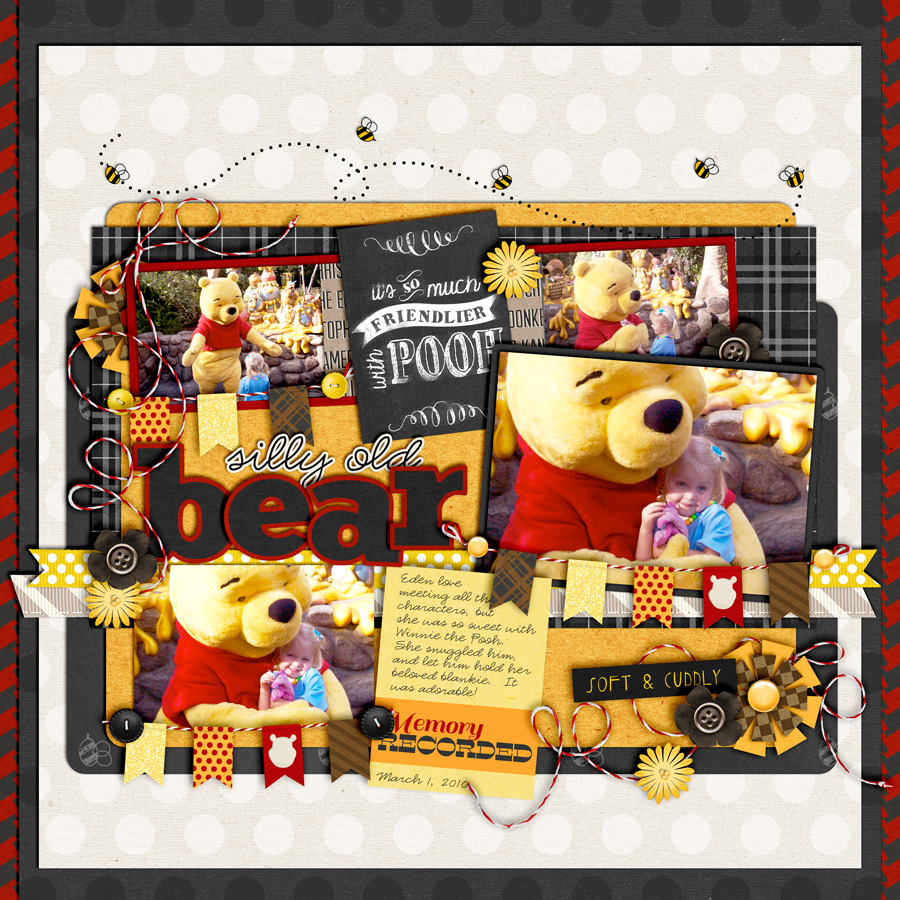 My Britt Girls completely rocked this collection!! I'm going to show you how they used it for your regular Disney and Winnie the Pooh themed pages first. (Notice how these colors are totally Mickey's colors too!?) And then I'll show you how it COMPLETELY works for non-Disney related pages, even weekly Project Life pages.
Ok - Disney pages first:

by Holly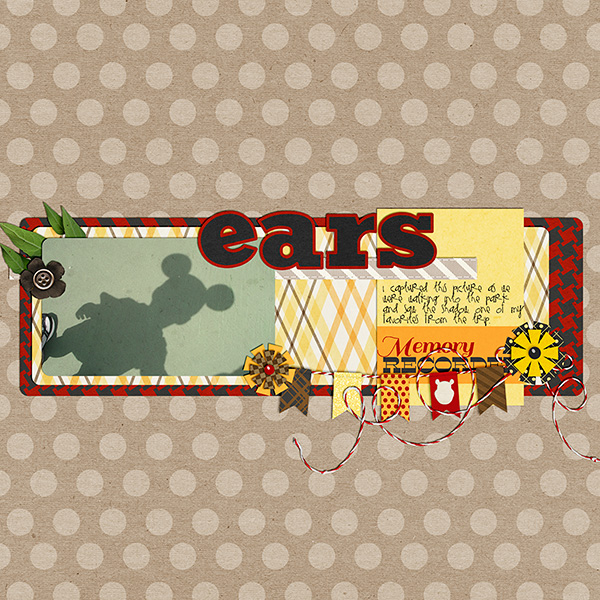 by Chelle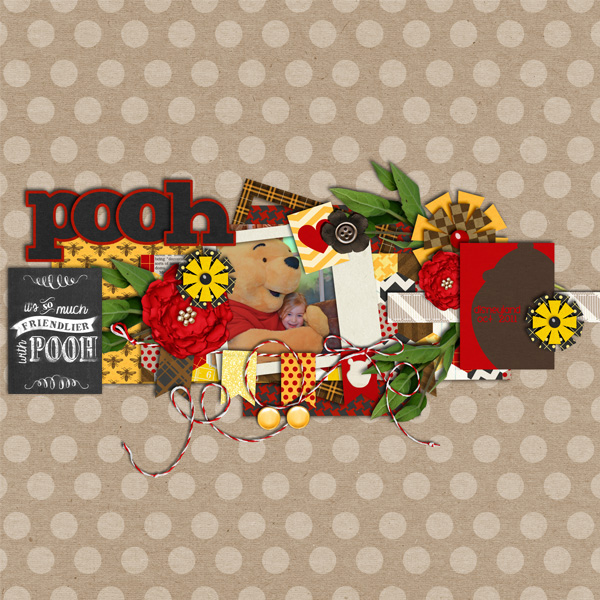 by Becca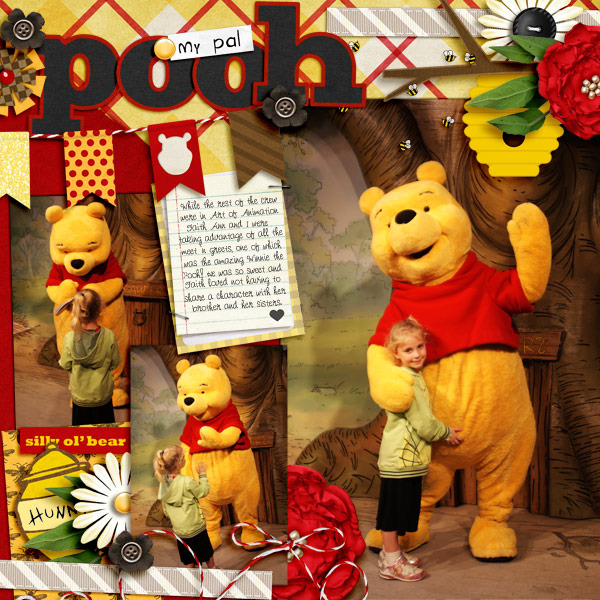 by Shantell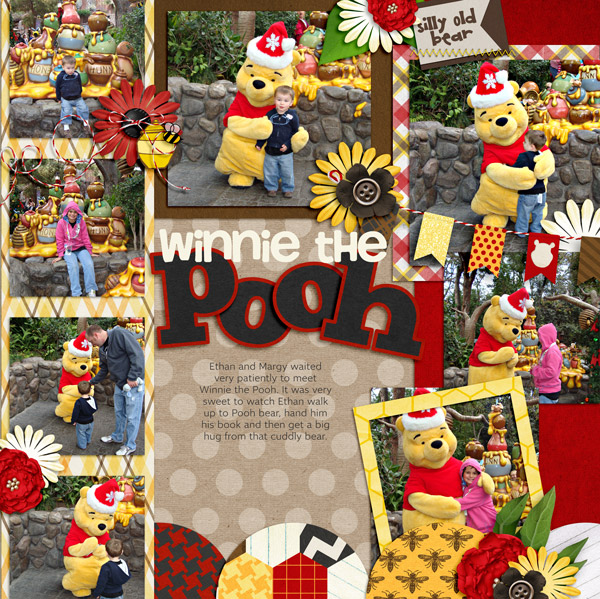 by Melissa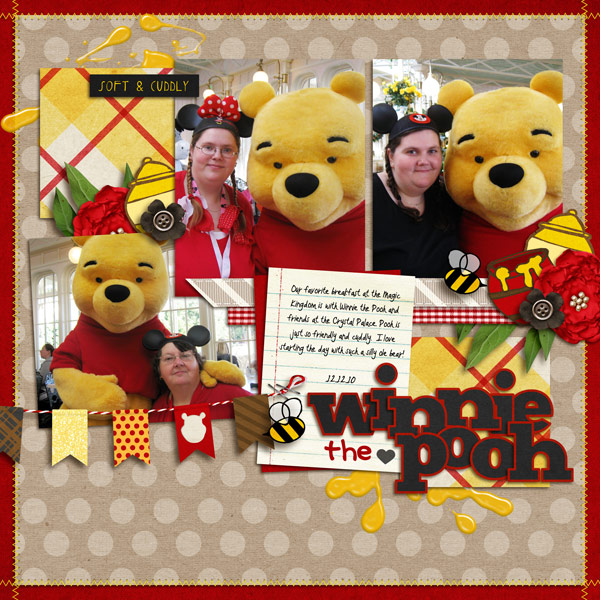 by Melissa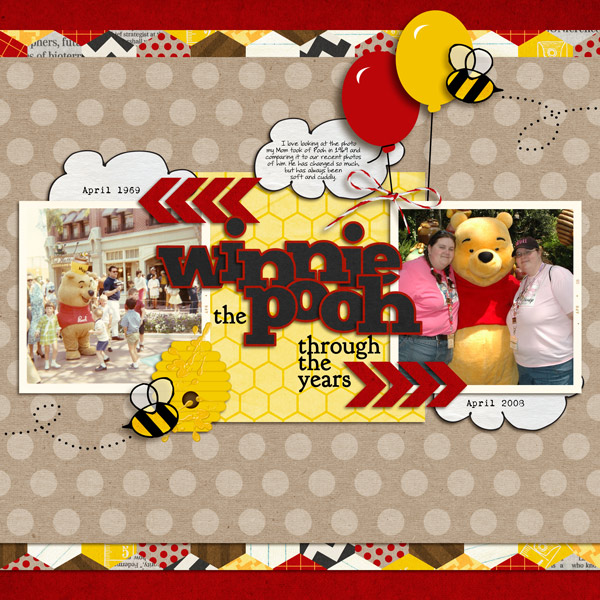 by Wendy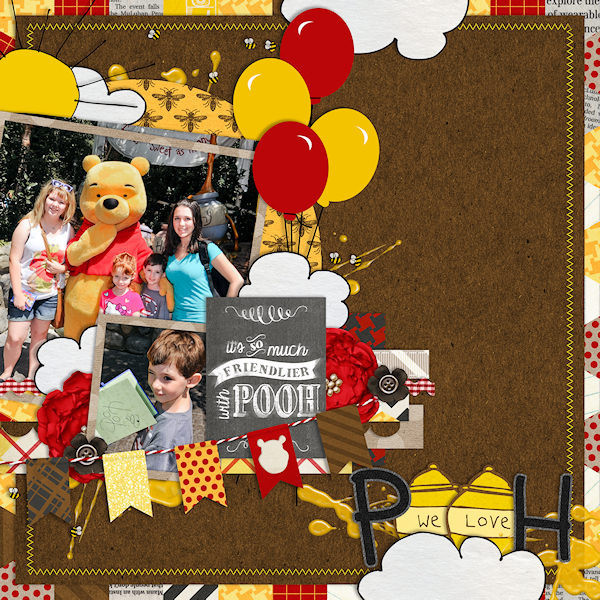 by Tanya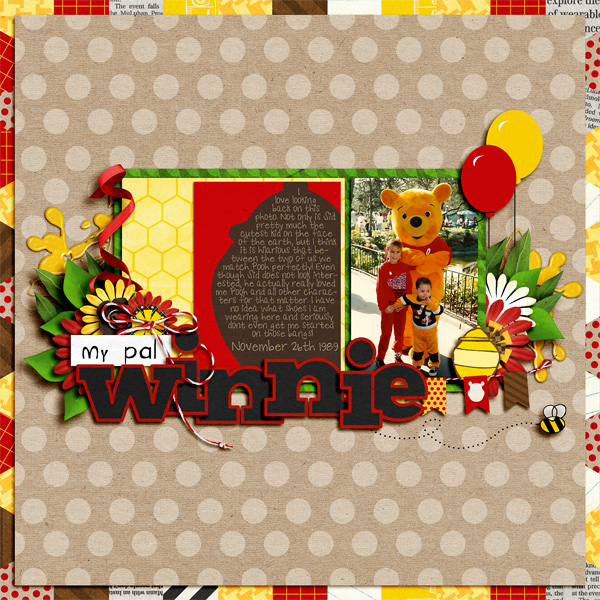 by Melinda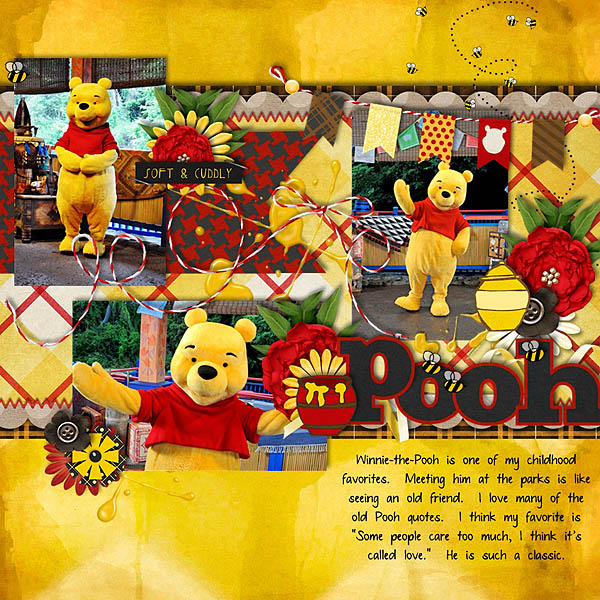 by Krista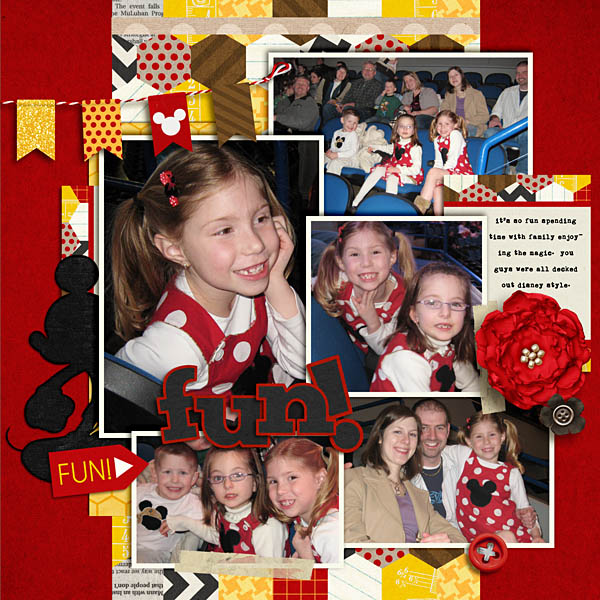 by Jan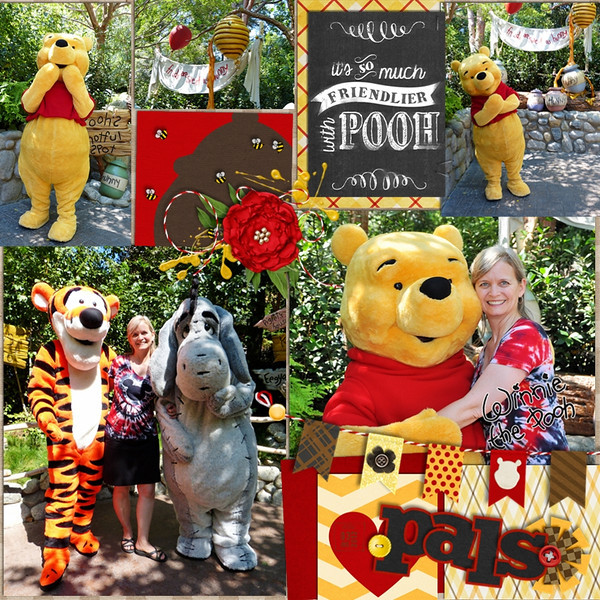 by Jan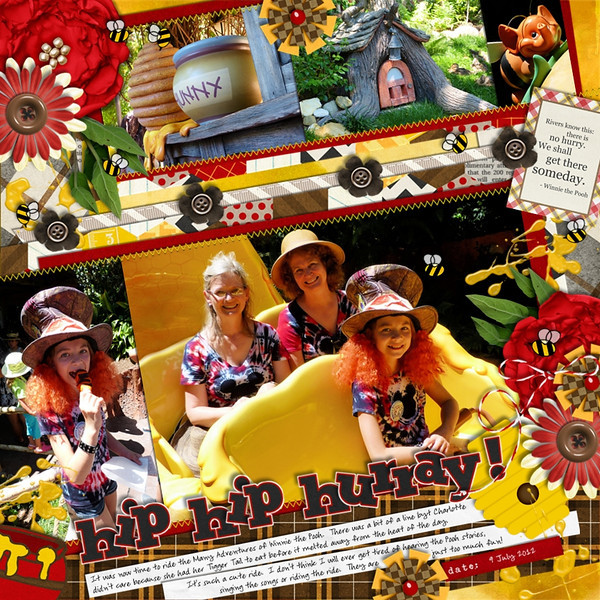 by Kat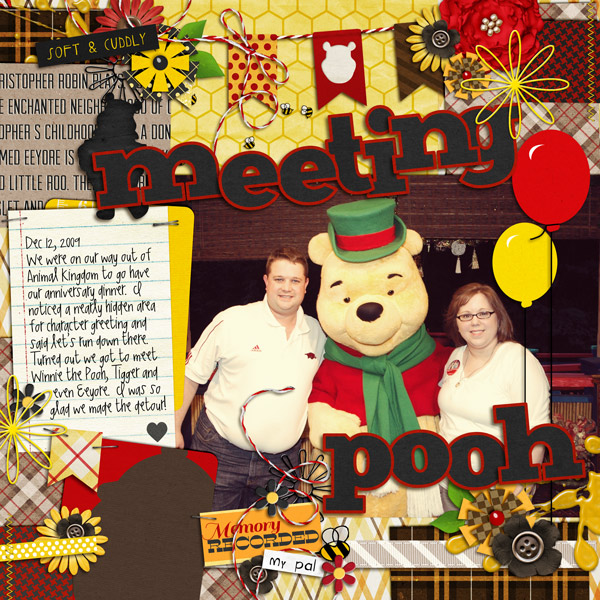 by Julie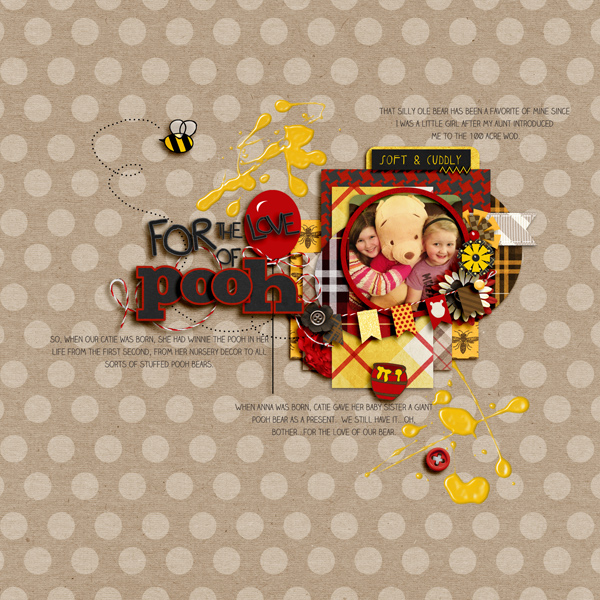 by Christie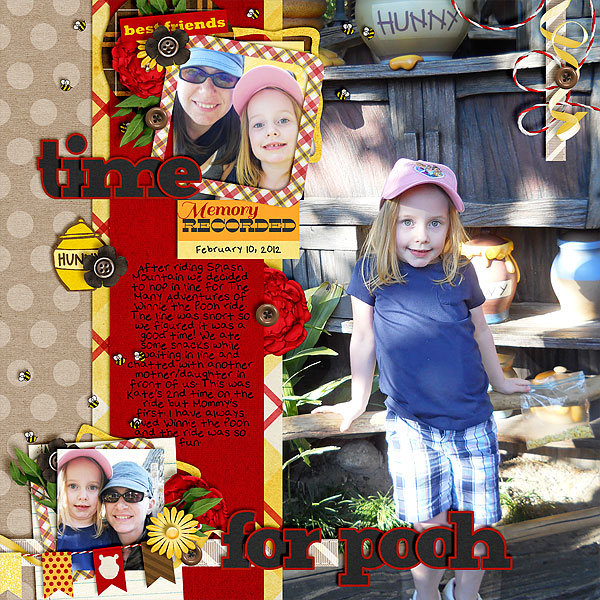 by Heather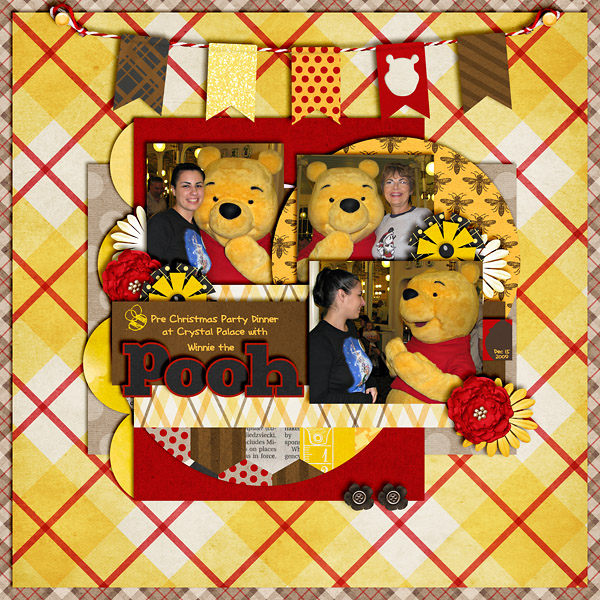 And now let the Britt Girls show you how you can use these products for non-Disney pages and projects:

by Denise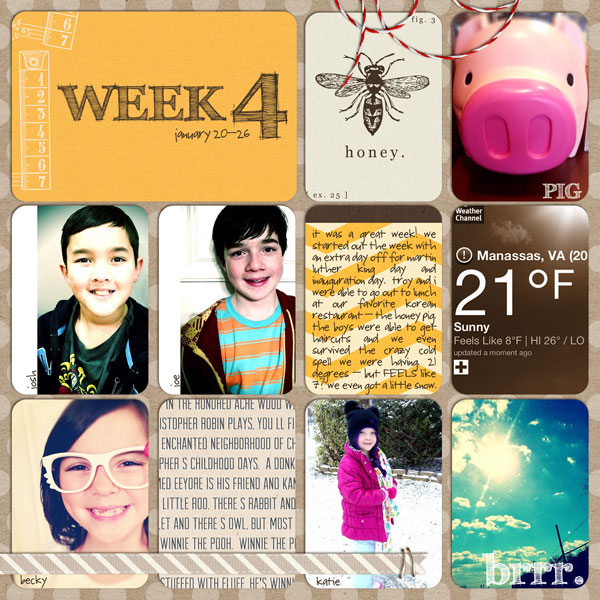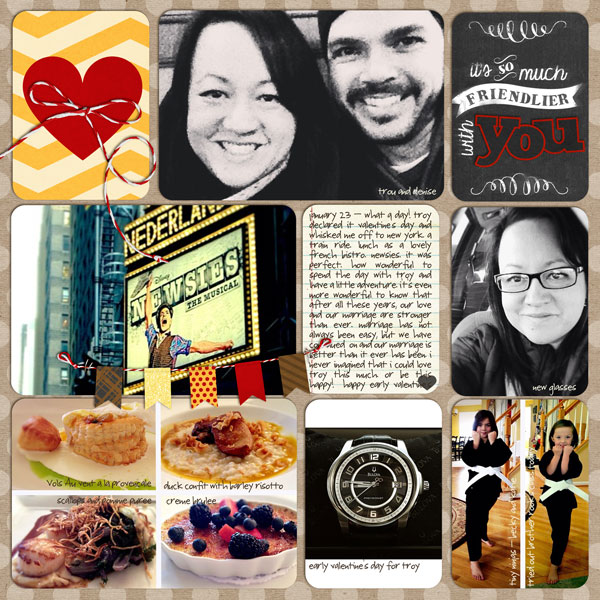 by Melinda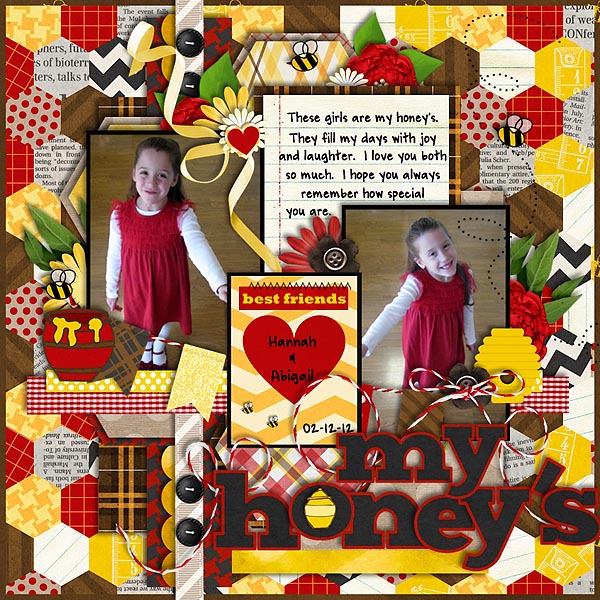 by Kelsy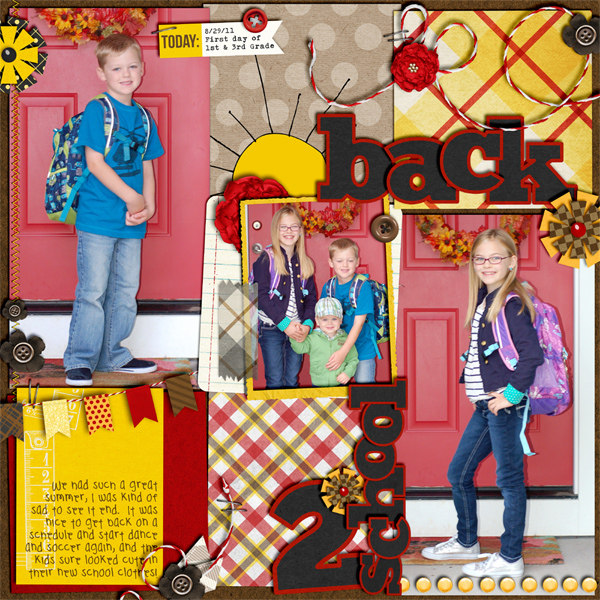 by Fonnetta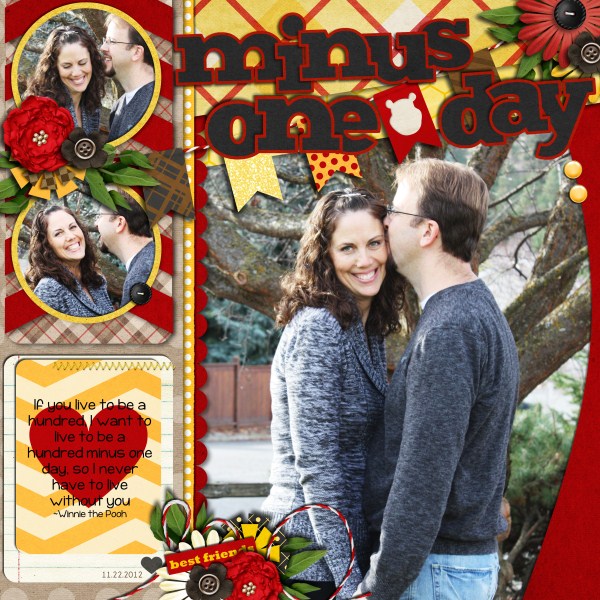 by Justine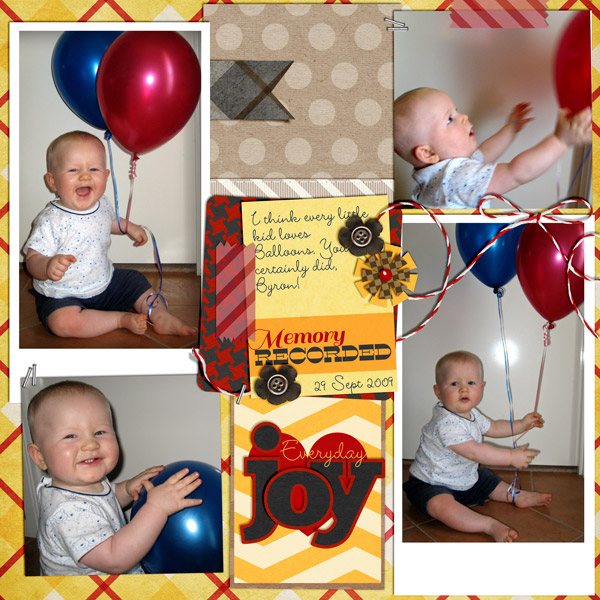 by Erica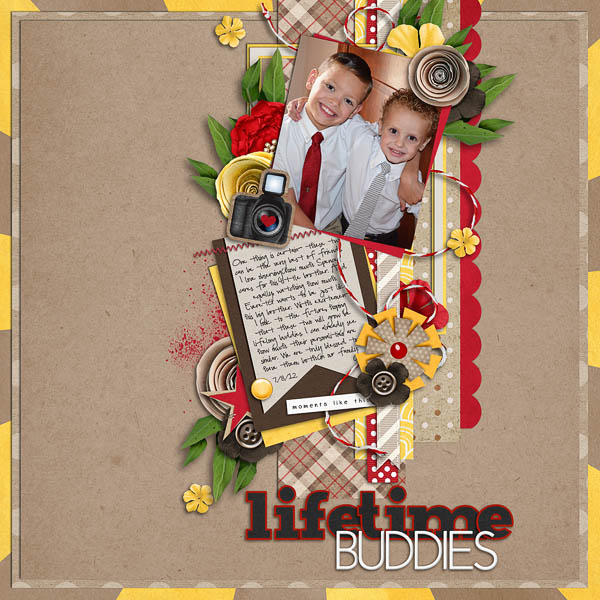 Amazing, huh?? Thanks so much to my fantastic Britt Girls for all they do to show off my products so wonderfully.
Well, I hope you're lovin' this Stuffed With Fluff collection. I sure had a blast making it and scrapping with it (which is usually a good sign!). Have a magical weekend!!