HELLO! HELLO!!!!! I'm so so so excited (I know, I'm always excited on new release day)! Sahlin Studio & I have a royally (I couldn't help myself) awesome new Project Mouse bundle to release today. So let's get right to it. I give you . . .


"Project Mouse (Princess Edition)"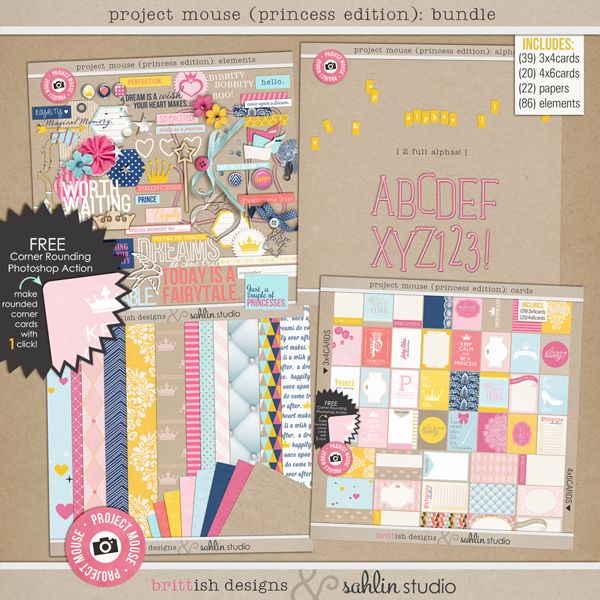 Everything is bundled together at a 30% savings!! But, as usual, each pack is in the store individually as well. And the individual packs are on sale for 20% off through the weekend.
"Project Mouse (Princess Edition): Cards"
"Project Mouse (Princess Edition): Elements"
"Project Mouse (Princess Edition): Alphas"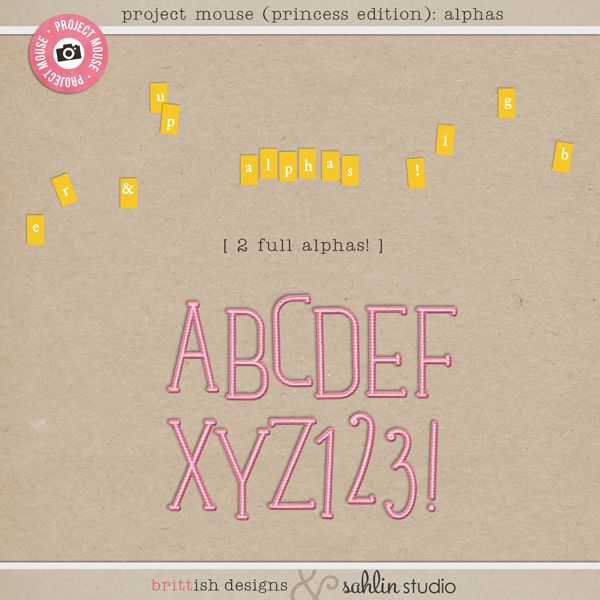 "Project Mouse (Princess Edition): Papers"
Is this stuff fun or what?? I hope you're as excited about it as Krista & I & our teams are. I do have a coordinating freebie for you at the end of this post too, so definitely read all the way down to get it.
You may remember, I'm in the midst of personal experiment. I'm scrapping my most recent Disneyland trip into an all-digi pocket style album.
Goals of my Pocket Style experiment:
1) To see if I like Pocket Style enough for an entire album.
2) To see how much I miss creating and then looking at traditional pages in my trip album.
3) To see how long it takes, and if pocket-style is really as quick and efficient as I think it is.
I have definitely been learning some things as I go. As I complete my layouts, I've been printing 12x12s and putting them into page protectors in an album. Because of this, I can hold the book in my hands and flip through the actual completed pages and I've realized I like a little more variety in my layouts (see #1 in my 3 experimental goals above). I notice that my eye is relieved to see some slightly different page styles here and there, and that not all pages need to be the same rounded corner pocket grid template. I'm still sticking with a general pocket style/journal card/filled page look, but as you'll see in today's LO, I'm open to changing things up a little bit too!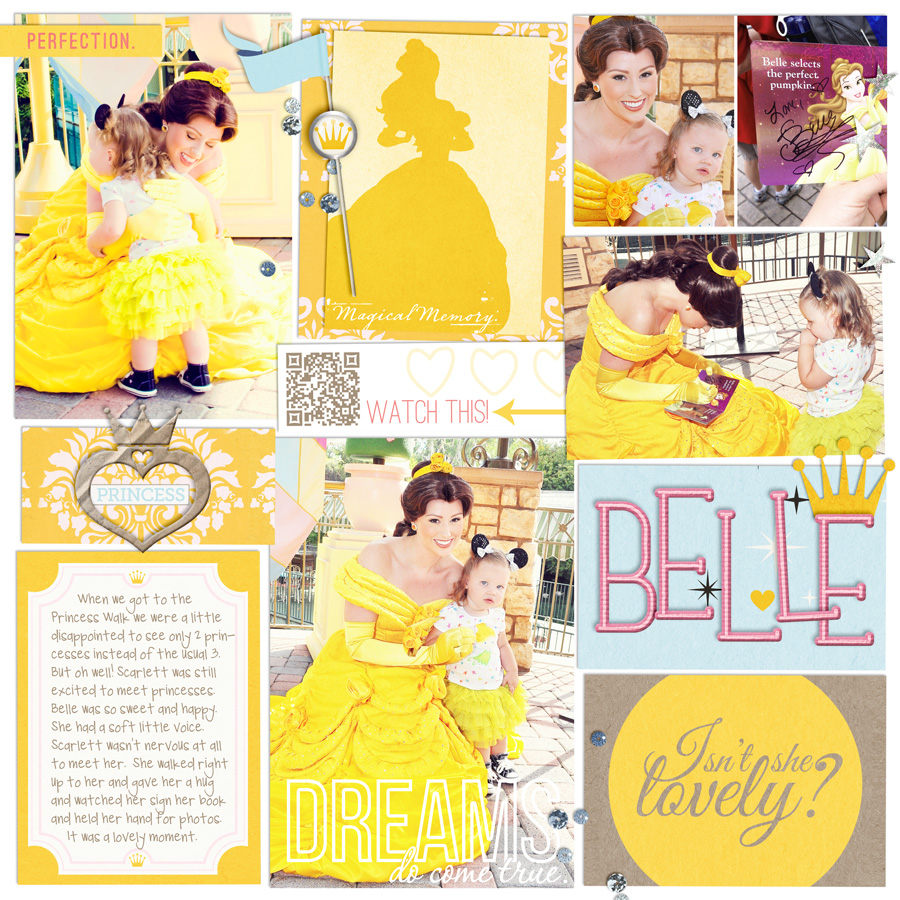 Isn't this new stuff fun??
*SIDE NOTE* I've had a few people say that they wanted to view my videos that I embed in my pages using
QR codes
. If its not working for you to hold your phone up to scan the code, you're welcome view my
Scarlett Meets Belle video
(it's pretty adorable - just sayin').
---
Krista Sahlin's printed album of her Disneyland trip is coming along so beautifully. I LOVE seeing her REAL pages all printed and in their cute little pockets!! You can see more of her album
here
.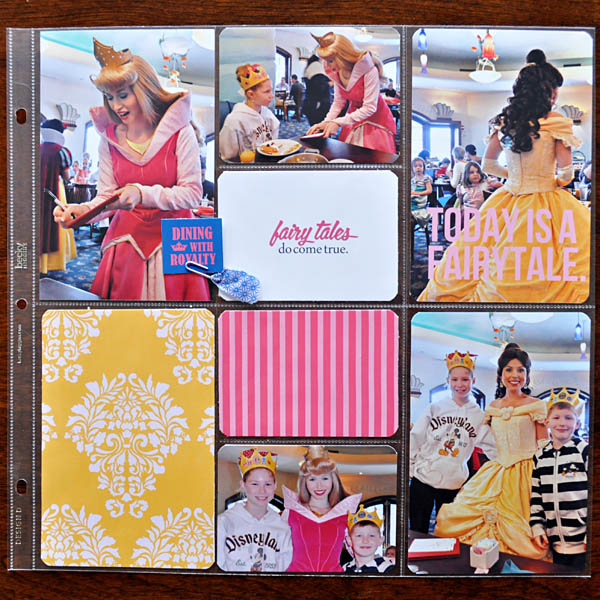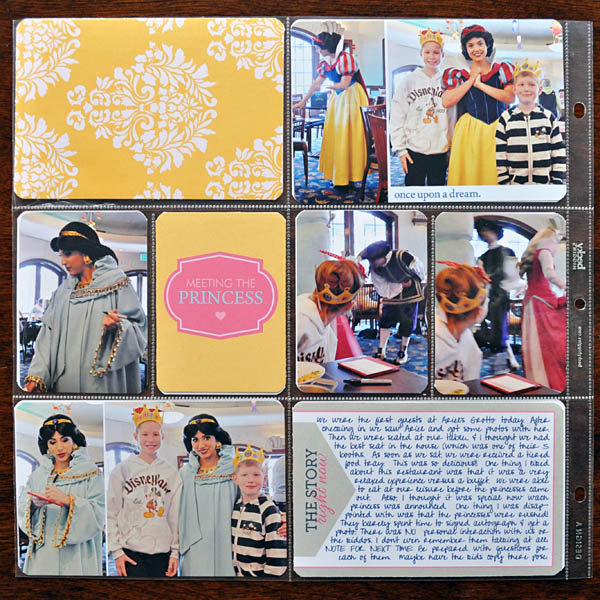 Check out what the other Britt Girls created too! AMAZING!!!!!
by Becca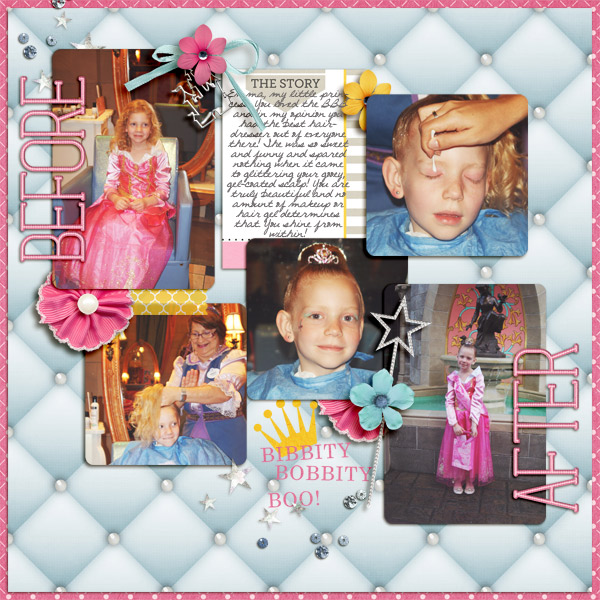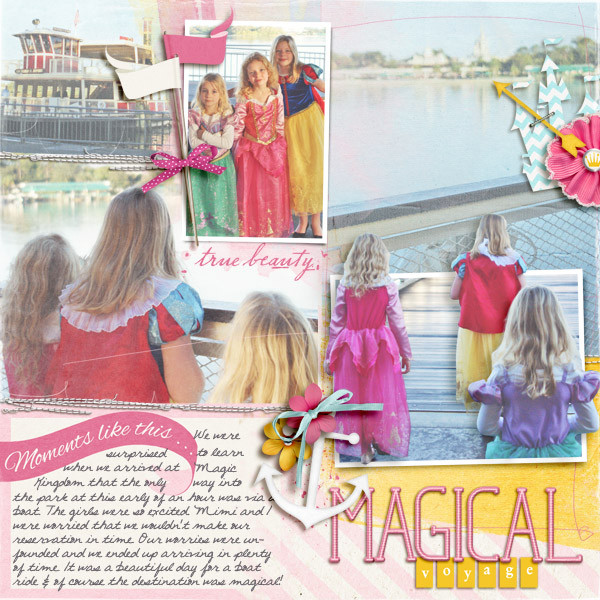 by Christie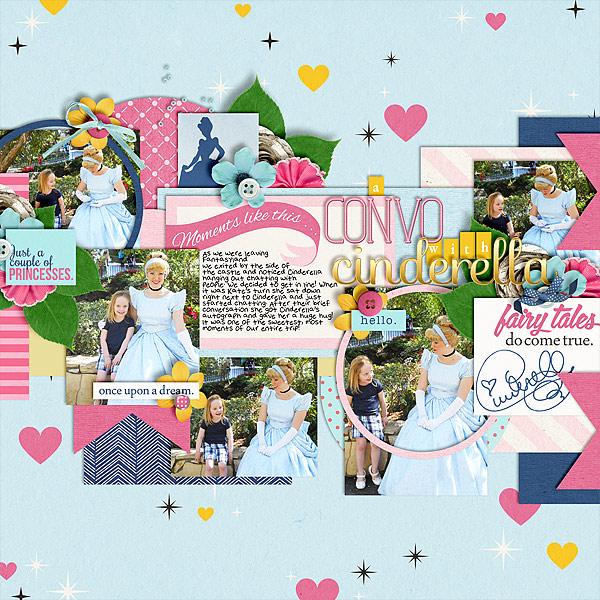 by Denise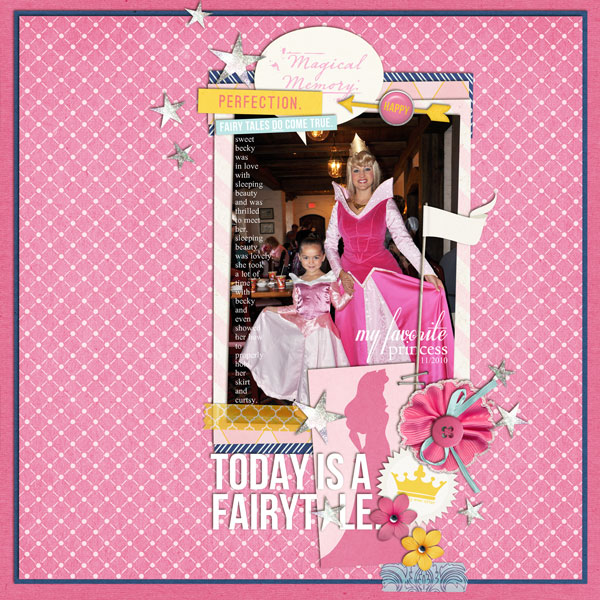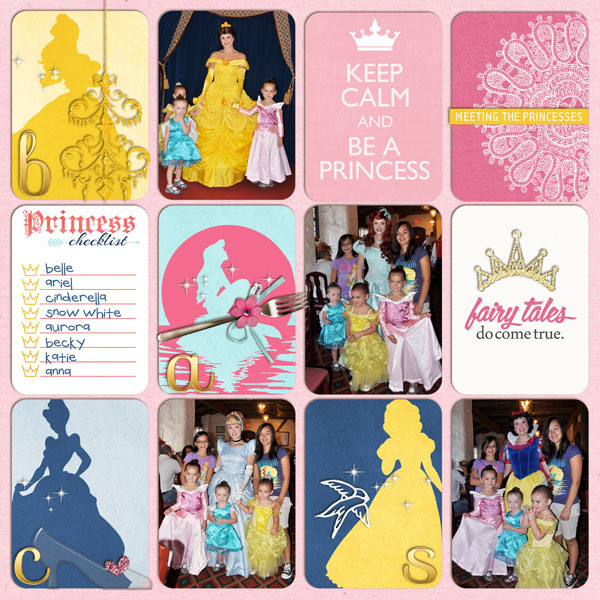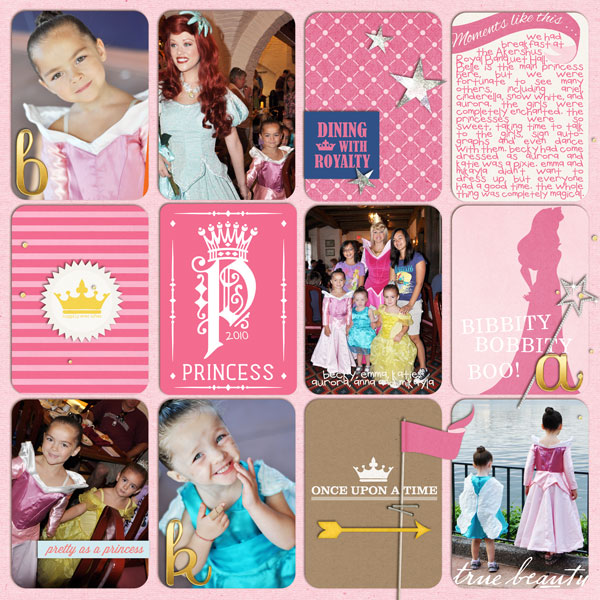 by Erica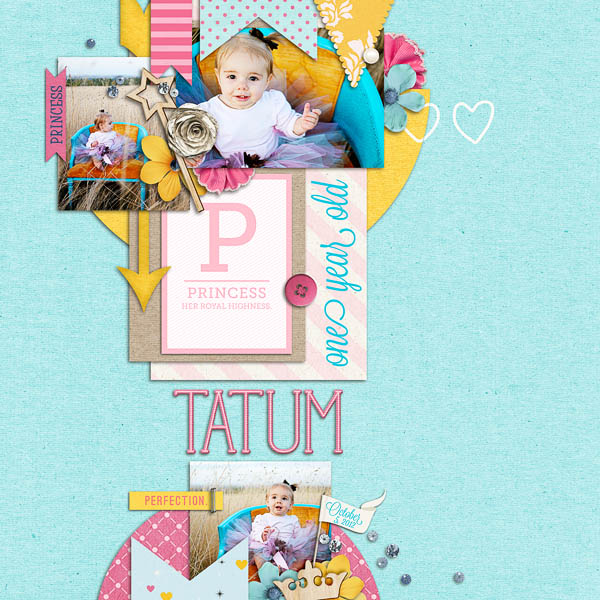 by Fonnetta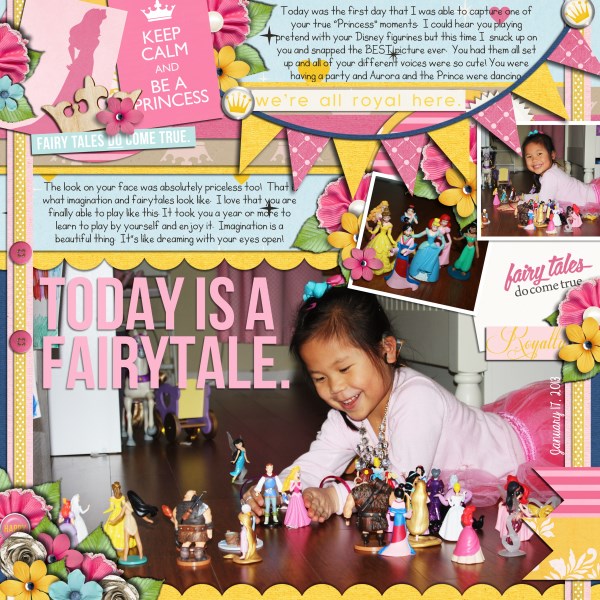 by Jan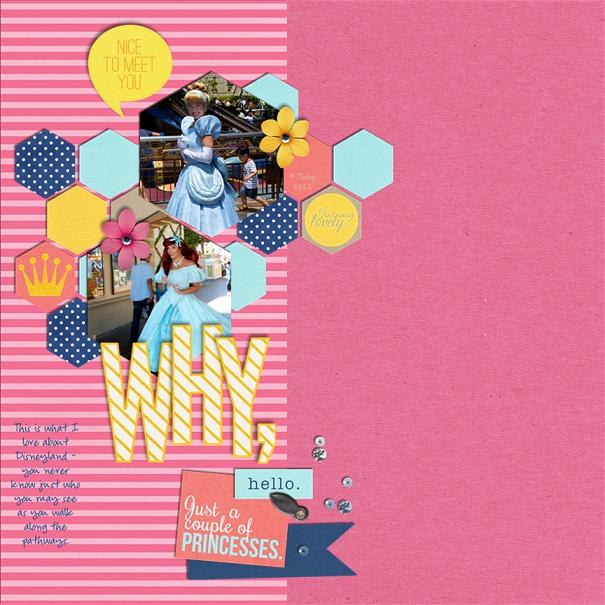 by Jenn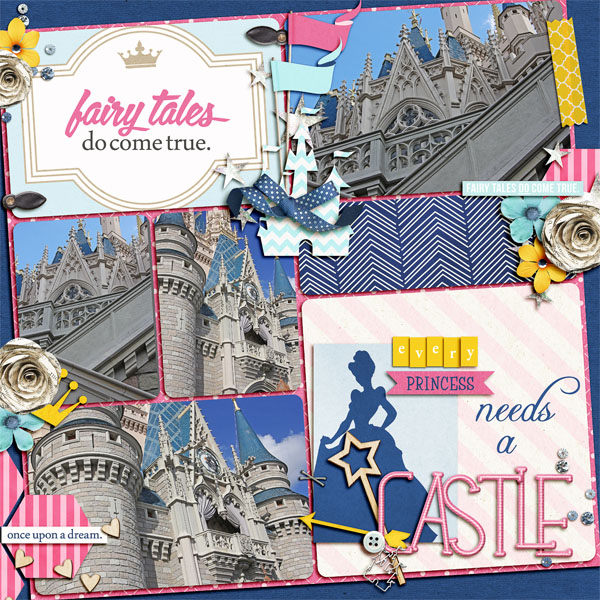 by Julie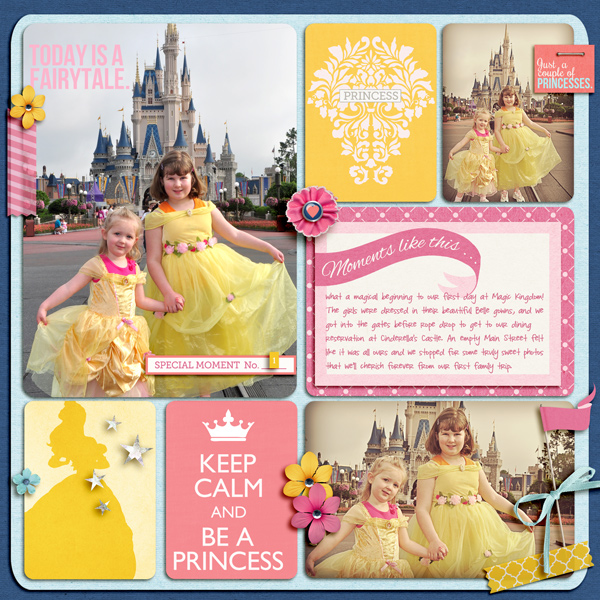 by Kat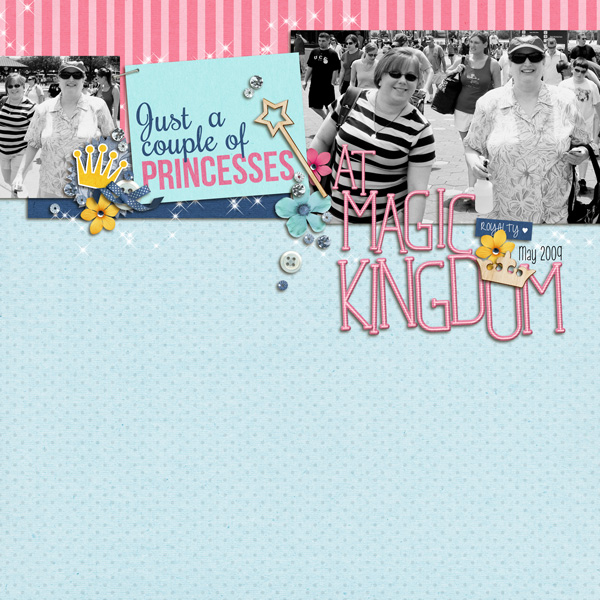 by Kelsy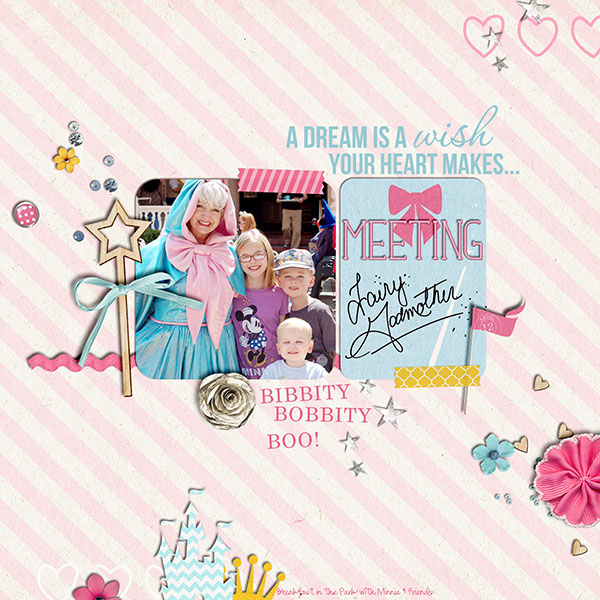 by Melinda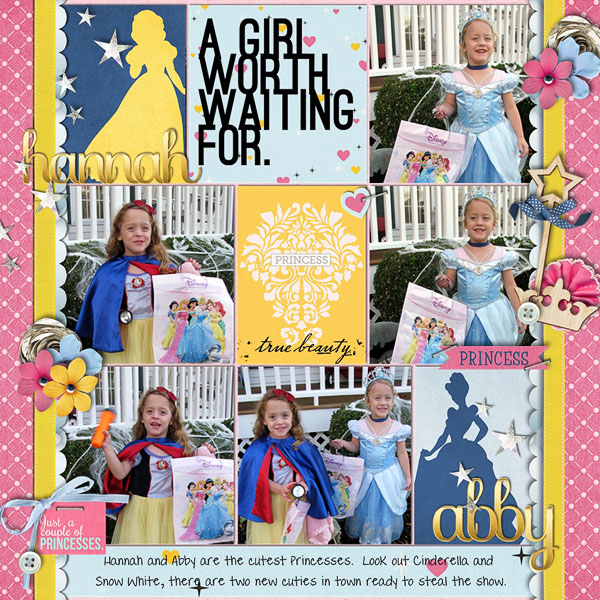 by Melissa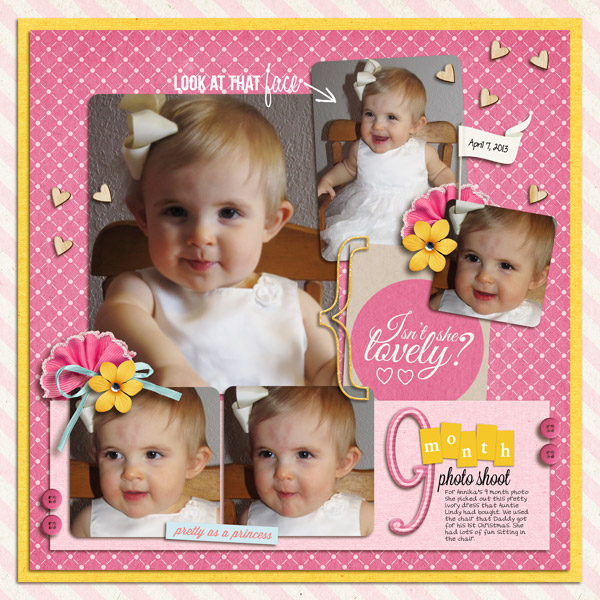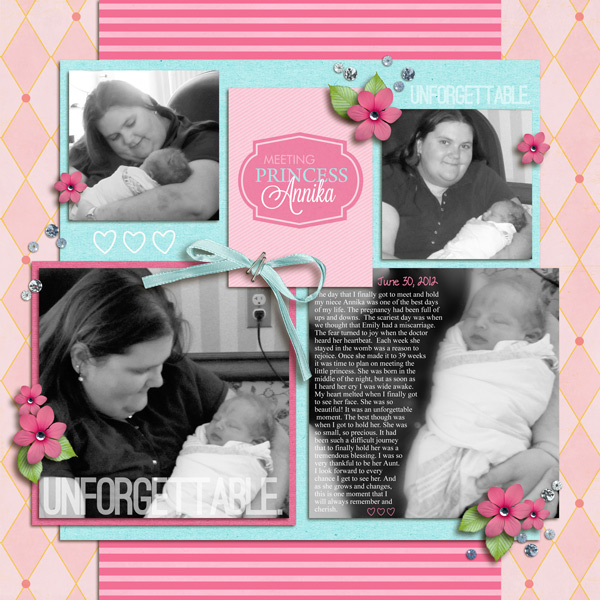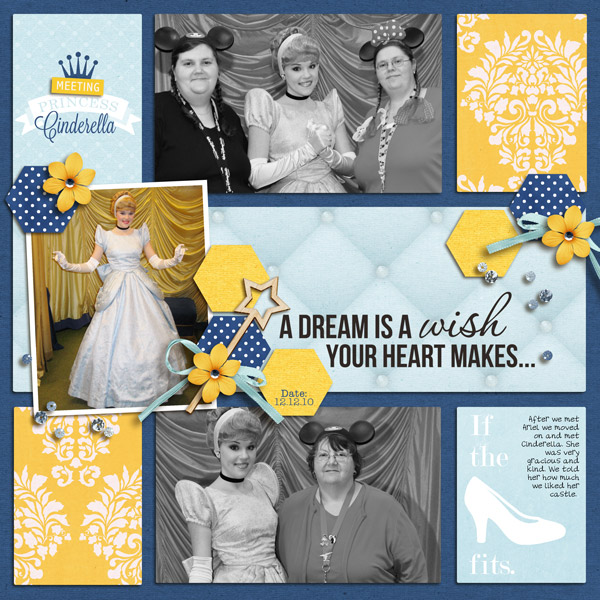 by Natasha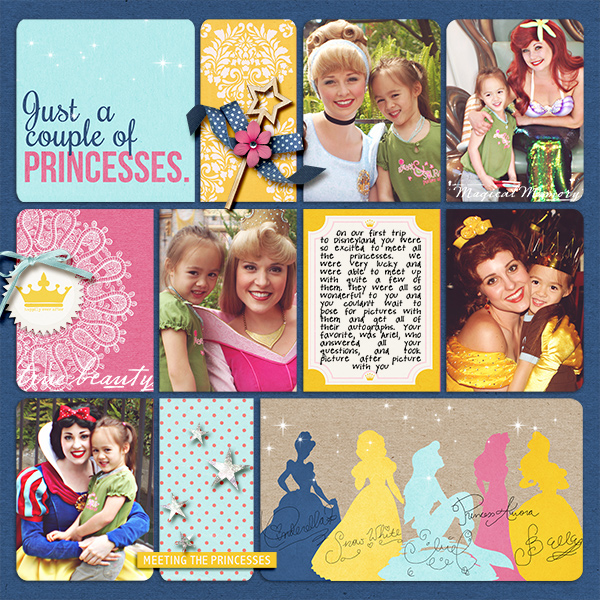 by Sarah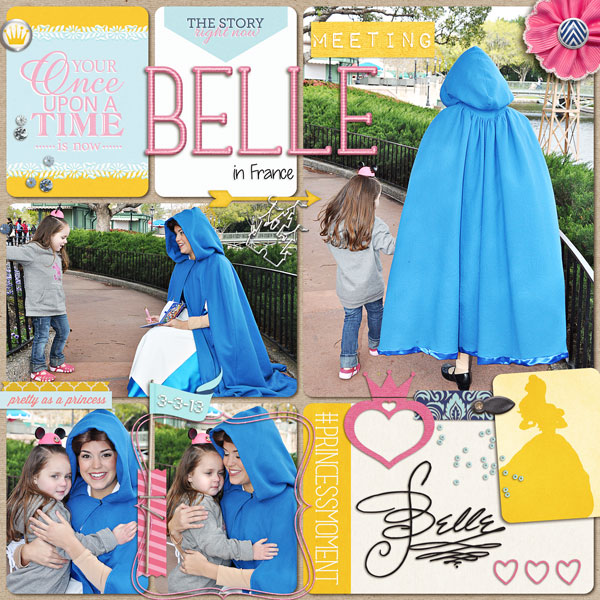 by Shantell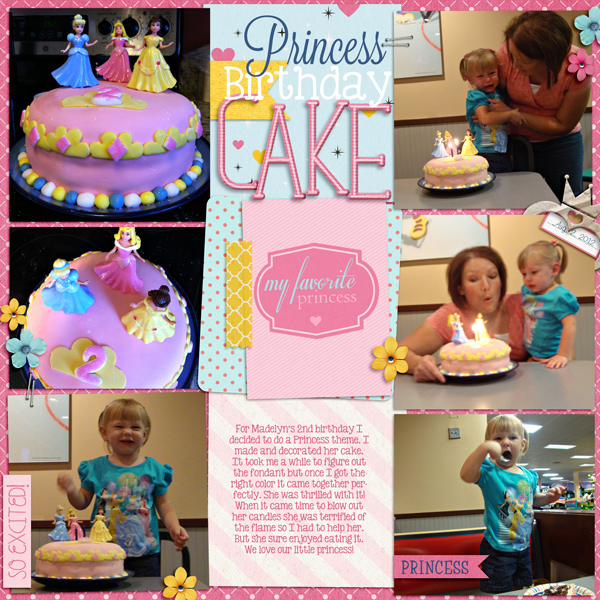 by Wendy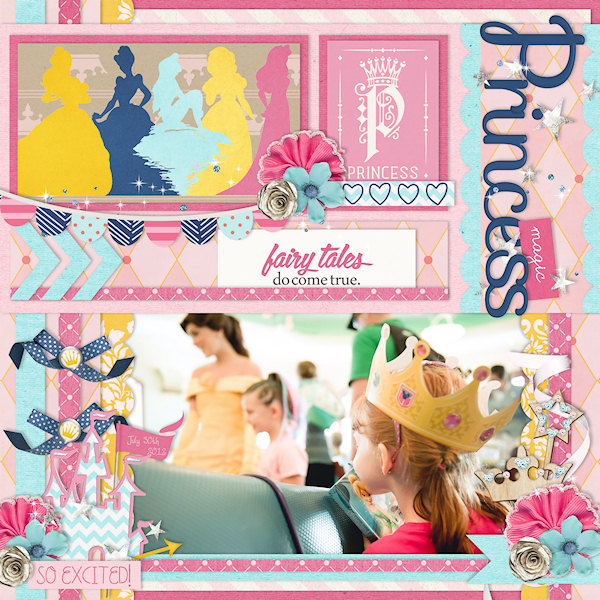 ---
Each of this week's Show Offs are getting an exclusive free 12x12 template based on my Belle layout I posted above!
If you'd like to Show Off (and get free goodies yourself) you can find out more about how it's done
HERE
.
---
Last but not least, I have a FREEBIE for you! This is sort of a ridiculously HUGE pack of FREE Princess Cards. (I just couldn't stop at 4 or 5 princesses, could I??) So, please enjoy!
[ DOWNLOAD HERE ]
As with all my products & freebies - these are to use in your own personal scrapbooks only.
Krista Sahlin also has a GORGEOUS Princess themed freebie on her blog too. Make sure you
head over there
to pick it up.
Please feel free to share your Project Mouse creations in our
Project Mouse Flickr Group
and in
my gallery
here at BrittishDesigns.com. I just LOVE seeing your pages and hearing about your Project Mouse experiences.
Hope you all have a royally good weekend! Ta ta!!