I'm popping in before our NSD party gets underway to announce the winner of our April Scraplifting Challenge winner!

We had a dozen entries and they were all pretty dang awesome. I did a random drawing and the lucky winner was . . .


Julie (aka liriel) with her "Tiana" layout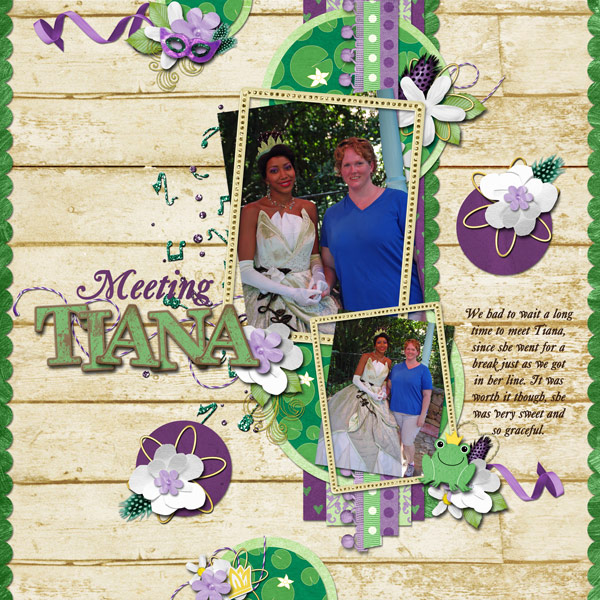 Congrats Julie!! You've won a $15 GC (just in time to use during NSD!)
After NSD weekend is over and all the challenges, giveways, and other contests are finished I'll post our May Challenge!
TTFN