FINALLY!!! I have a new kit! It's been SOOOO so long! But I'm VERY excited about my new kit. It's something I've received MANY many requests for over the past year. I hope you all like it. Here we go . . .


"Cars Rule"


And of course, I'm pretty obsessed with pocket style scrapping these days, so I had to make a coordinating set of cards too!



"Card Collection: Cars Rule"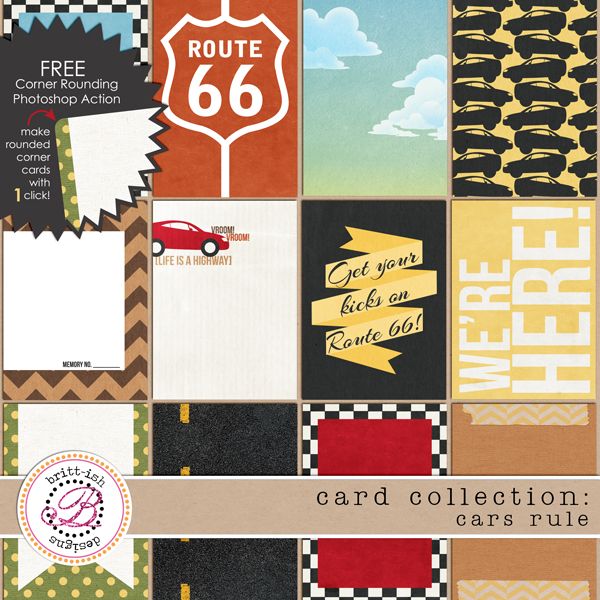 Obviously I was inspired by the new Cars Land at Disney California Adventure! But the awesome thing about this kit is that it works for so much more!! You'll see what I mean in the Britt Girls layouts below. It's just perfect for scrapping a first car, your little guys car collection, road trips, ANYTHING car related!
Also new in the shop today:
"Brilliantly Basic Alpha"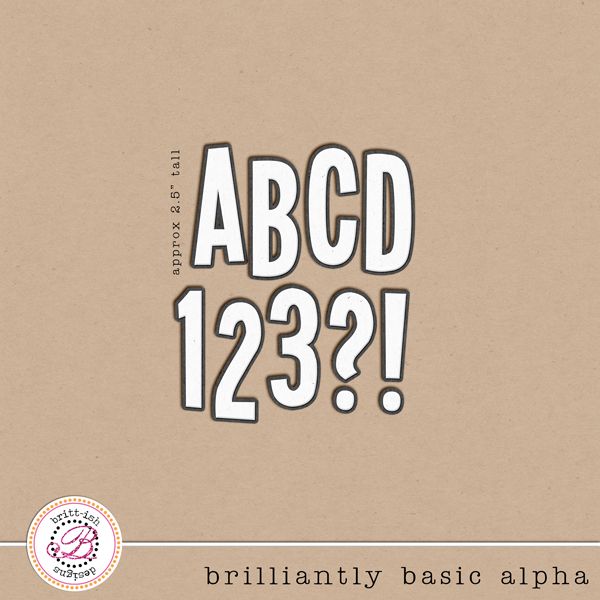 This was the
Show Off gift
last week (they all got it before you could buy it). But its in the shop now!! It's basic and versatile, and it even works with the new Cars Rule stuff!!
Ok . . . let me show you some layouts. Here's what I scrapped!!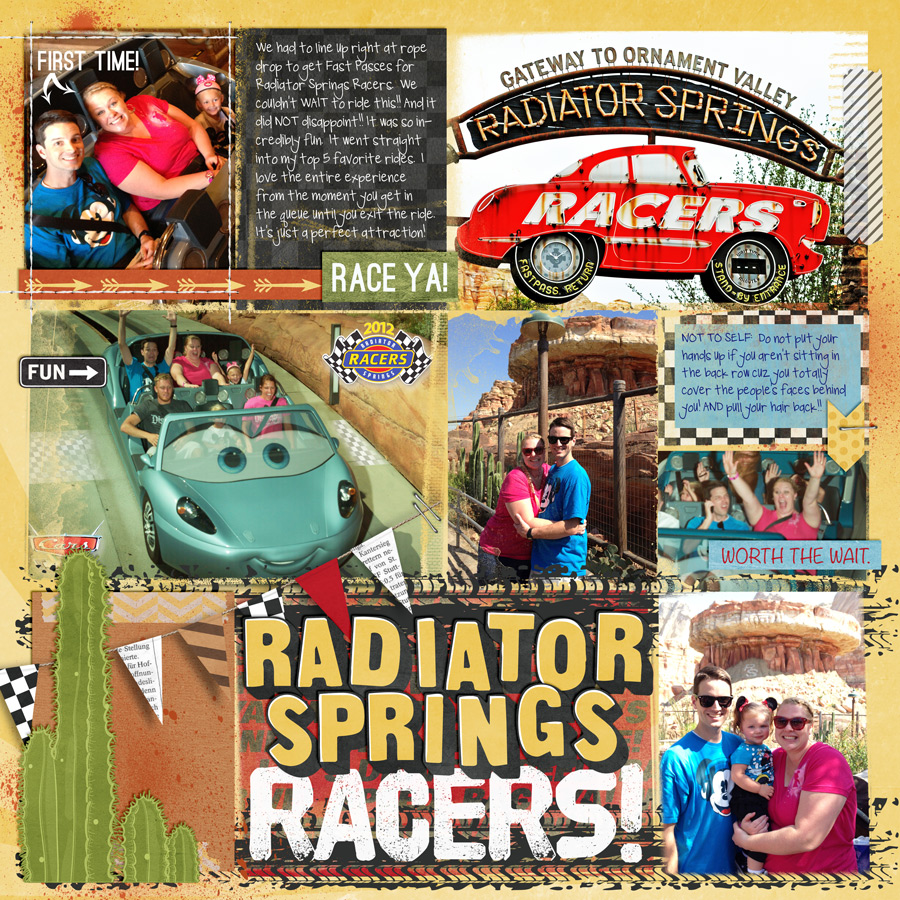 And more from my Britt Girls:

by Becca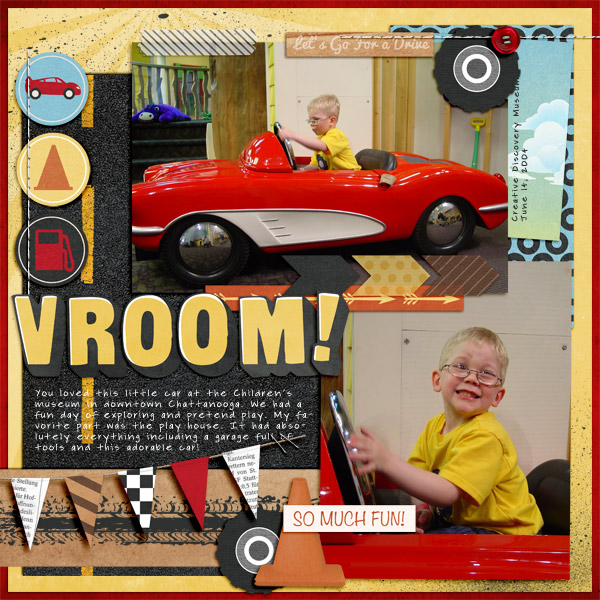 by Bre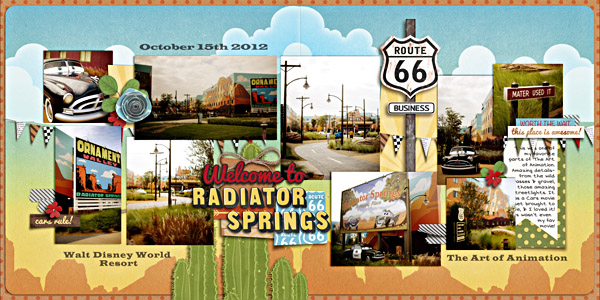 by Cami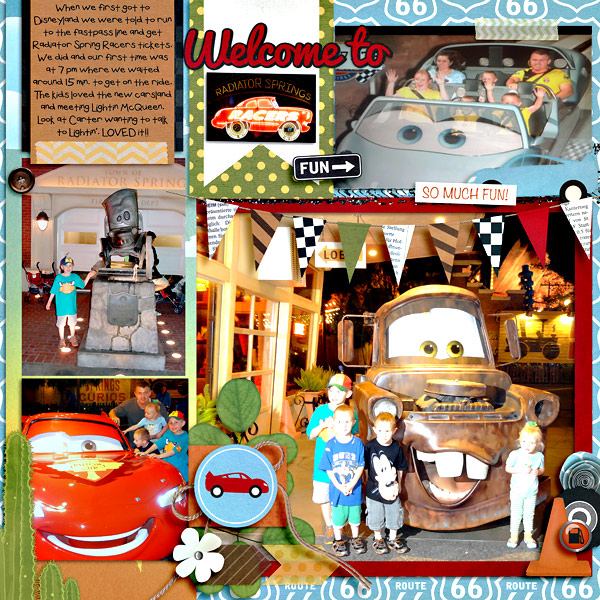 by Fonnetta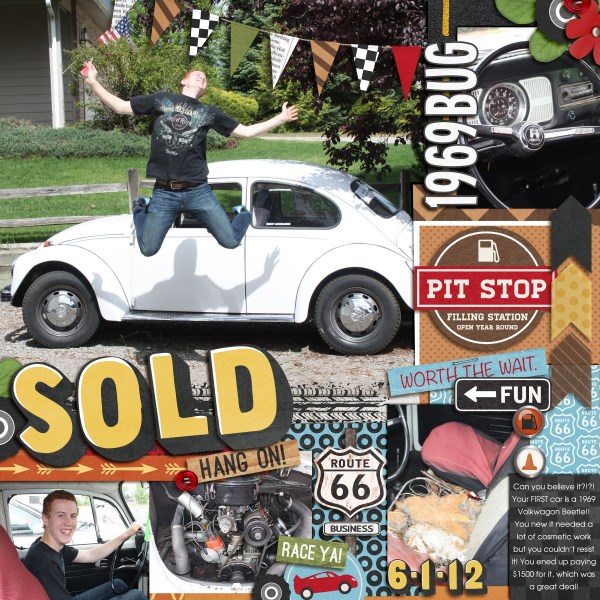 by Julie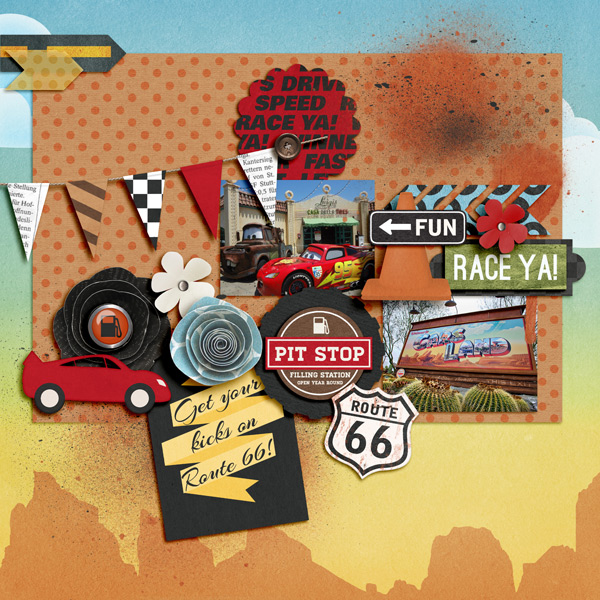 by Justine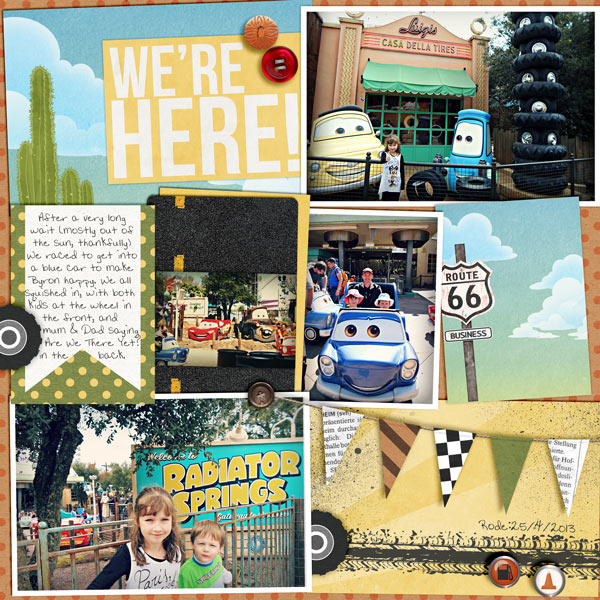 by Kelsy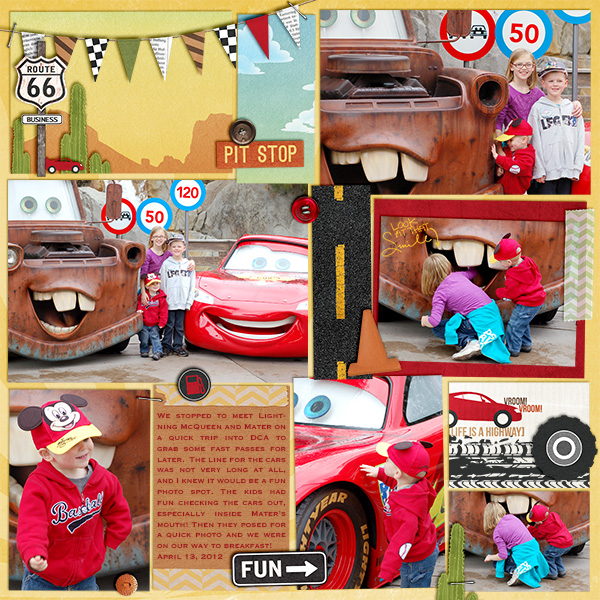 by Melissa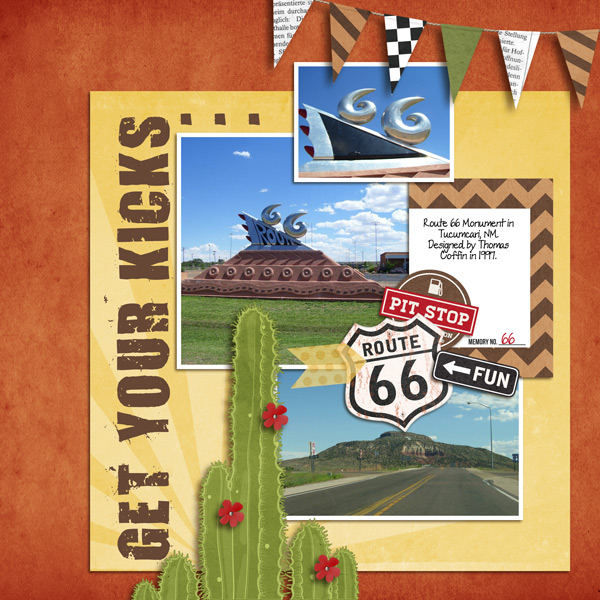 by Natasha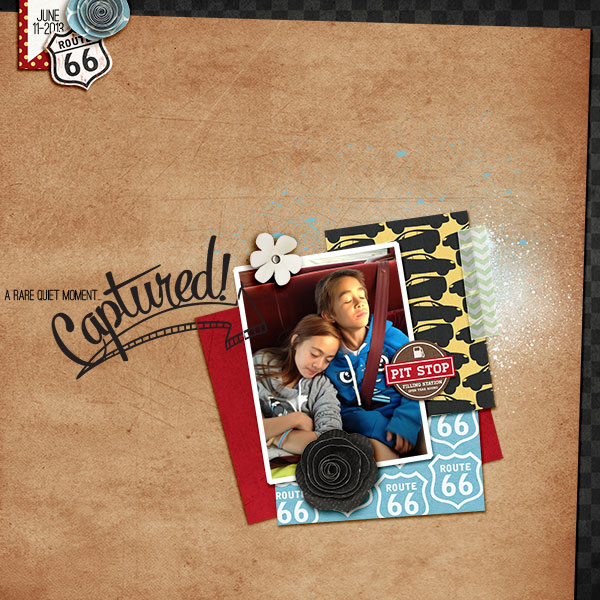 by Wendy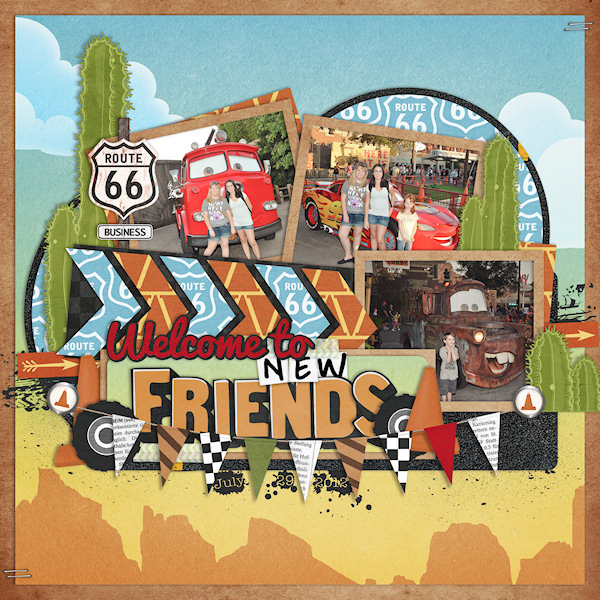 Thanks so much to my Britt Girls for creating such beautiful stuff! I love seeing their pages - I hope you all do too!!
Now I can take a deep breath!! It's been a CRAZY month and I feel like I've been totally MIA in the world of scrapping. But it feels like a mini-accomplishment to finally have a new kit done and out there. I hope you all like it!!
Have a wonderful weekend. I can't wait to see what you guys start creating with "Cars Rule"! I hope you'll post in
my gallery
and send in your work to
the Show Offs!!
Ta ta for now!