This weekend we're going to break the rules and make pointing fingers at someone a NICE thing. Here's our second and final NSD game. You have all day today (Saturday) and tomorrow (Sunday) to play.

Here's how it works:

1) Browse the Britt-ish Designs Gallery OR the MouseScrappers Gallery for a layout that inspires you. It does NOT have to use Britt-ish Designs products, but be careful not to pick one of the Britt Girls layouts - you'll understand why when you keep reading.

2) "Point a finger" at the layout by leaving a comment here on this post including a) the username of the layout artist, and b) a link to the layout you love. It's ok if someone else pointed at the same layout as you.

3) I'll put all the comments in a hat and draw two out to win $10 gift certificate to my store. And guess what - the layout artist you pointed a finger at will win a $10 GC TOO!!

ONE COMMENT PER PERSON PLEASE!! Do not try and enter more than once.

I'm going to start the finger pointing. I'm pointing at craftytamm. She's got a ton of cute layouts to choose from, but I especially love this "Fantasy Faire" layout she posted in my gallery. Check out the adorable little princess themed clusters near each princess photo. SO CLEVER Tammy!! And I really love the way she used the transparent tape. It looks so real.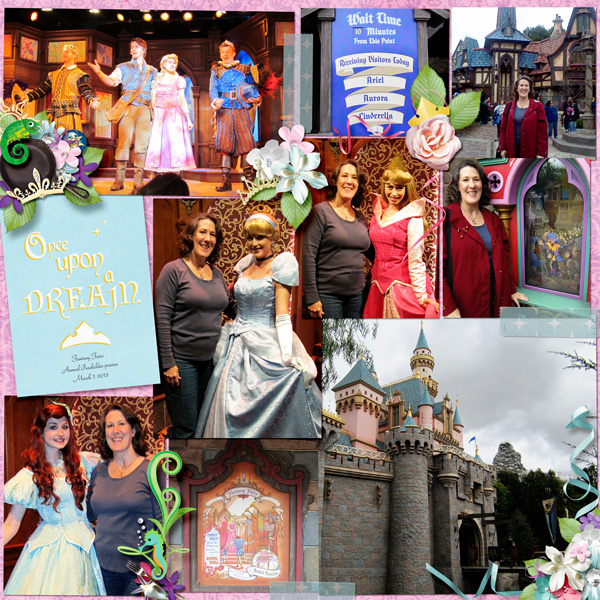 Have fun pointing fingers everyone. You've got until midnight Sunday to enter and I'll announce the winners on Monday morning.