SURPRISE!!! I'm having a SALE!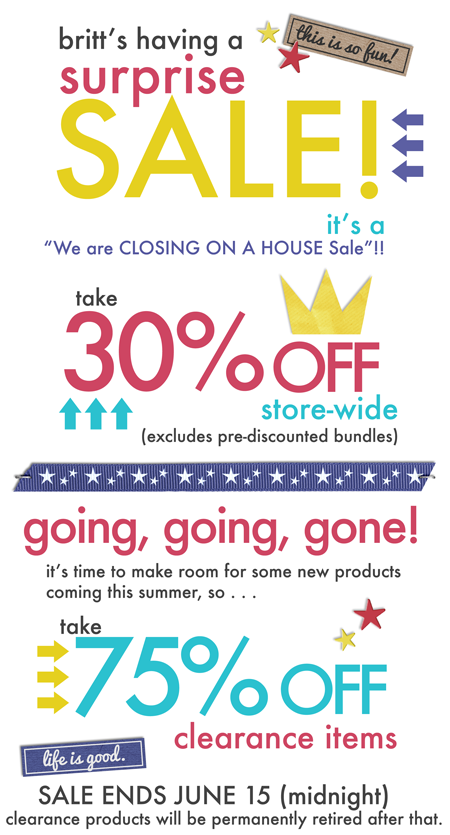 It's a
"We Are Closing On a House Sale"
!!
Yup, after months of searching, we finally found our next home. And as we prepare to close at the end of this month, we decided we should have a little sale and see if we can ease the pain of closing costs!!
Help the little ol' Leavitt family get into their new HOME SWEET HOME by doin' a little shoppin'.
Everything is 30% off and I also put a TON of stuff in my all-new "Clearance" section which is 75% off!! Sale ends midnight Sunday June 15. And after that, all the clearance items are being permanently retired. It's out with the old and in with the new. Gotta make room for all the fun new products coming this summer!!!
Anyway - have fun shopping and thank you for all you do to support me, my family, and Britt-ish Designs.
DREAM IT. LIVE IT. SCRAP IT.