Hello, hello!! I am so excited to roll out July's featured kit. But before I do, I want to feature a couple layouts I spotted in the gallery using Mermaid Lagoon (the featured kit last month). The creators of these layouts are receiving a coupon code, and some freebies in their inboxes tonight.

First, take a peek at Mary Kate's (aka Therapy97) "Ariel" layout!!


That hug pic is sooo precious. And I LOVE how Mary Kate used the mermaid silhouette in the background like that. Totally adorable.
And I couldn't help but STARE at Lindsey's (aka lindseylou)
"Sweet Mermaid Kisses" layout
.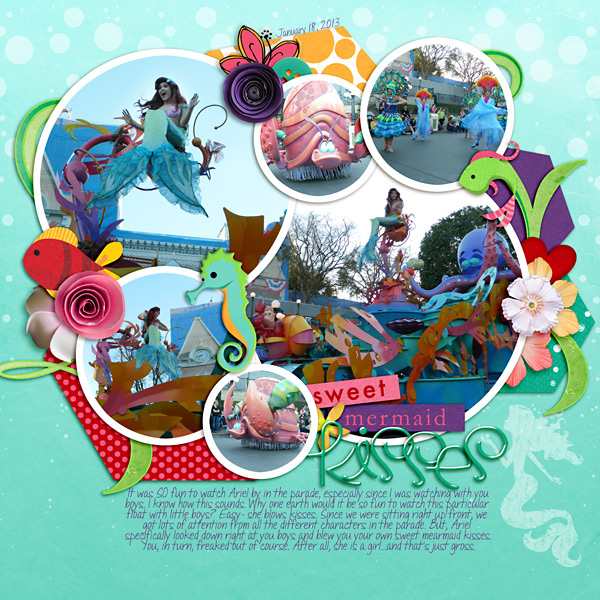 Lindey's journaling about Ariel blowing her boys kisses is a crack up! And this page is just SO adorable. LOVE the circles. Such a great capture of that section of the Soundsational Parade.
So a big THANK YOU and a congrats to Lindsey and Mary Kate for scrapping and sharing your Mermaid Lagoon layouts. Watch your inboxes for some goodies!!
Now . . . on to the July Featured kit!!
Each month I go through the shop and feature one of my favorite products from the past. This month, we're featuring
"Totally Buggin'"
AND all the coordinating products that go along with it!! All month long this kit will be 30% off!! And . . . if you post a layout in my gallery using anything from the Totally Buggin' kit (regardless of when you purchased it), and you might find yourself featured on my blog and perhaps get a little extra sumthin-sumthin as a bonus. To make sure I see your Featured Product layout, post it in my gallery and leave a comment here with a link to your page.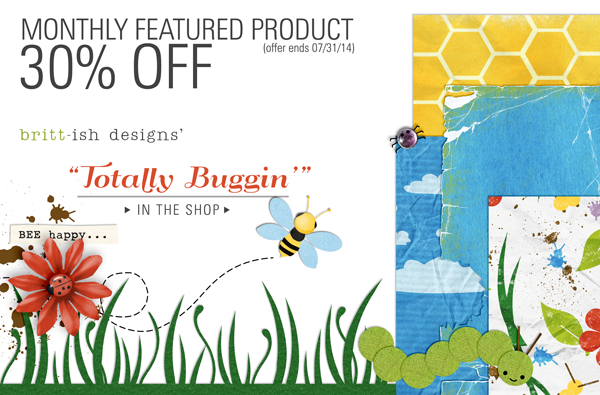 "Totally Buggin'"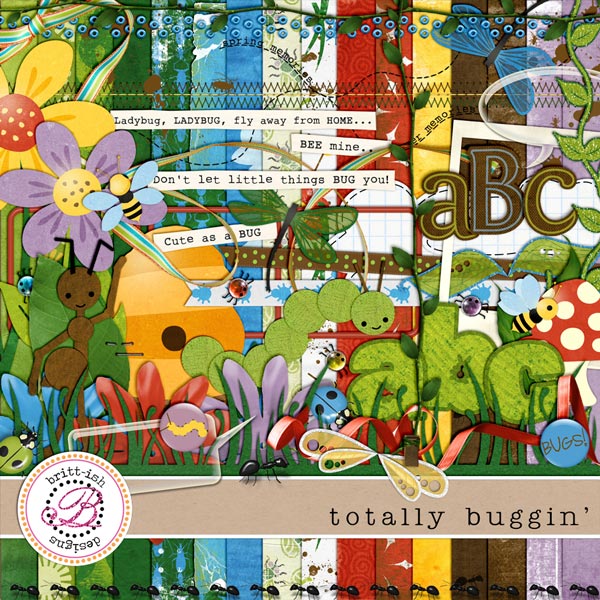 Regular Price: $5.50
30% OFF DURING JUNE! Only: $3.85
I collaborated on this kit with Mira Designs and even though it was
SO
long ago, I still really love this kit. It's got some awesome embellishments, paper patterns, and word strips. I've used it lots and lots of times for Bug's Land pages, playing outdoors, and family get-togethers. Here - I'll show ya!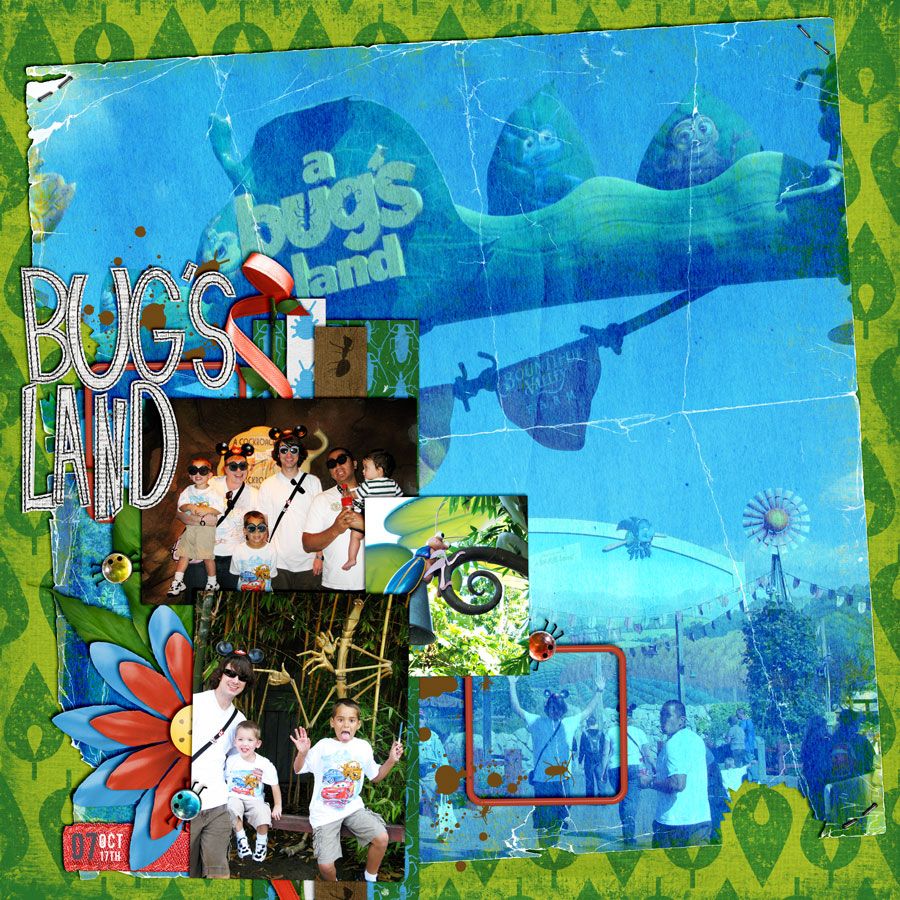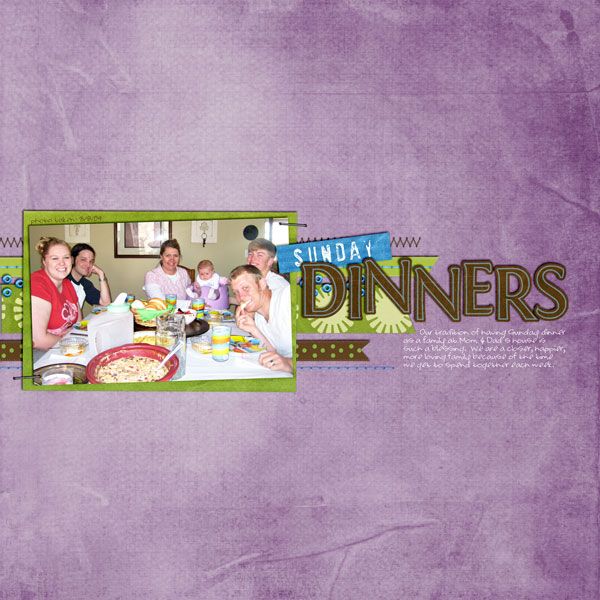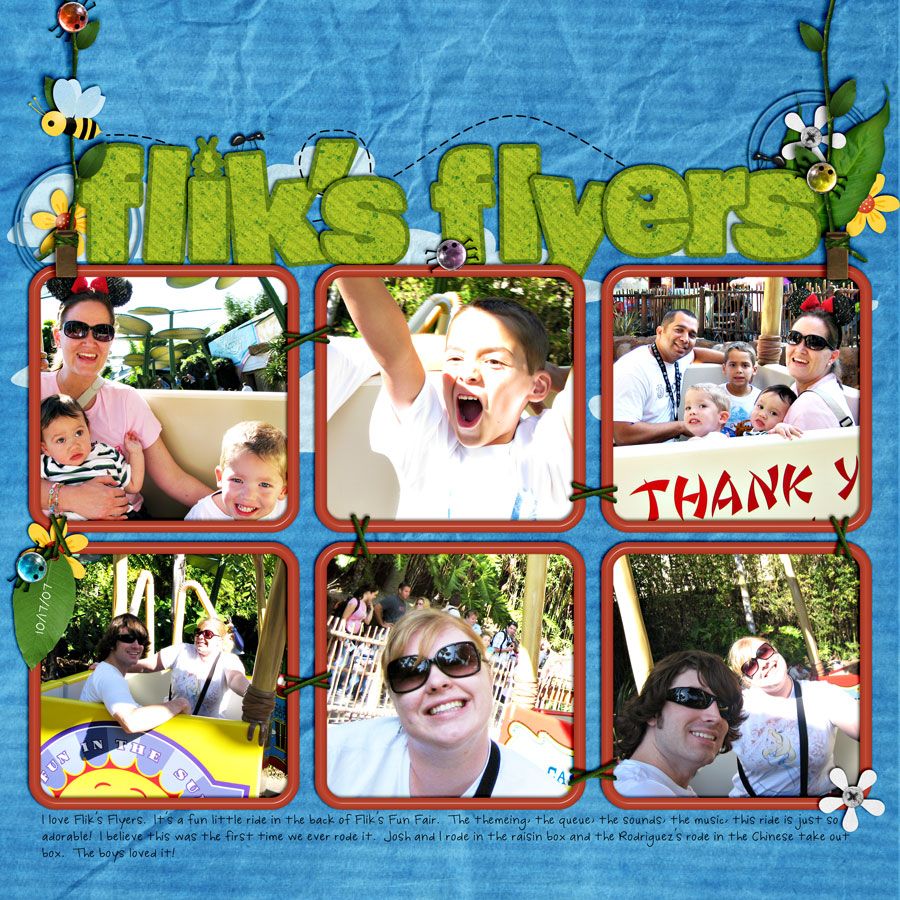 Here are some BRAND NEW pages and some old favorites from the Britt Girls:


by Justine
This kit is just so bright, fun and whimsical! there are so many cute buggy elements and versatile flowers and papers that it can suit so many themes. I think the flight trail word arts are my favourite thing here (and they come as just plain flight trail lines too so you can make your own specific phrase as well - bonus!). They just help add so much movement and life to the insects and page!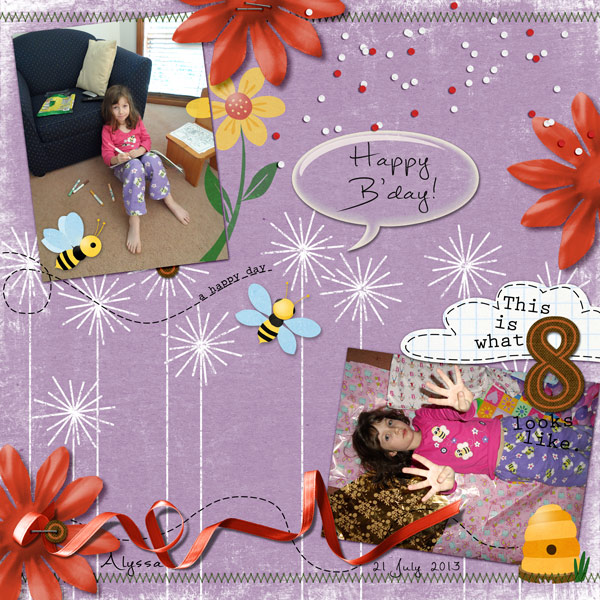 by Jan
I love the colors of this kit. They are so bright and cheery. And those insects are incredibly cute, especially the waving ant! I think he's my favorite part of the kit.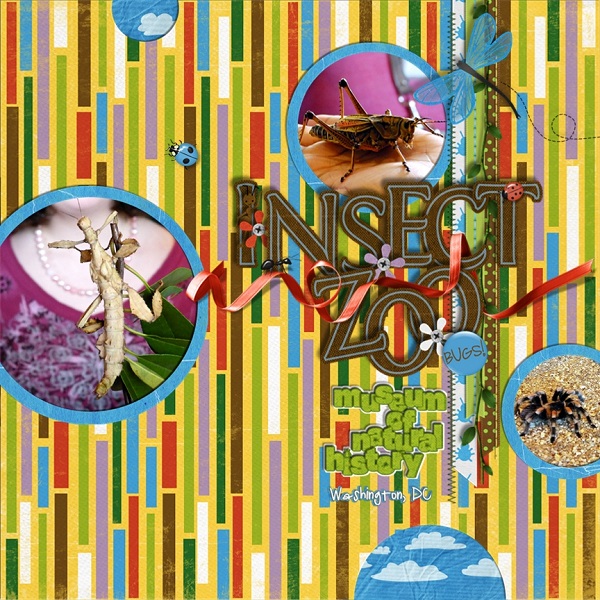 by Kelsy
I love the bright colors, pretty flowers, and cute little bugs in this kit!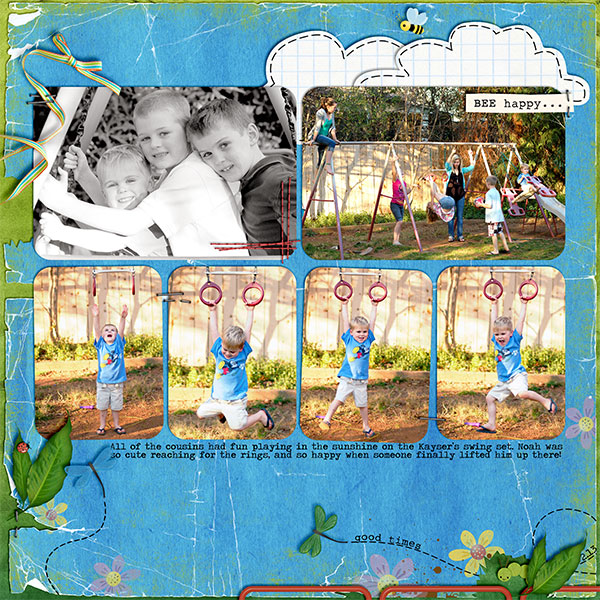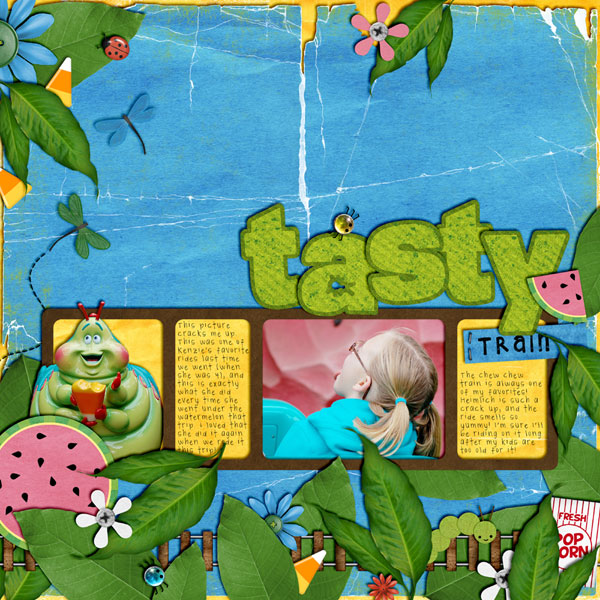 by Fonnetta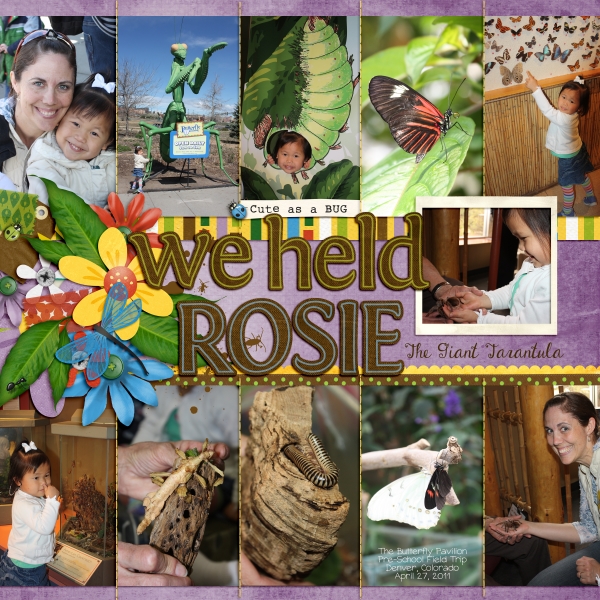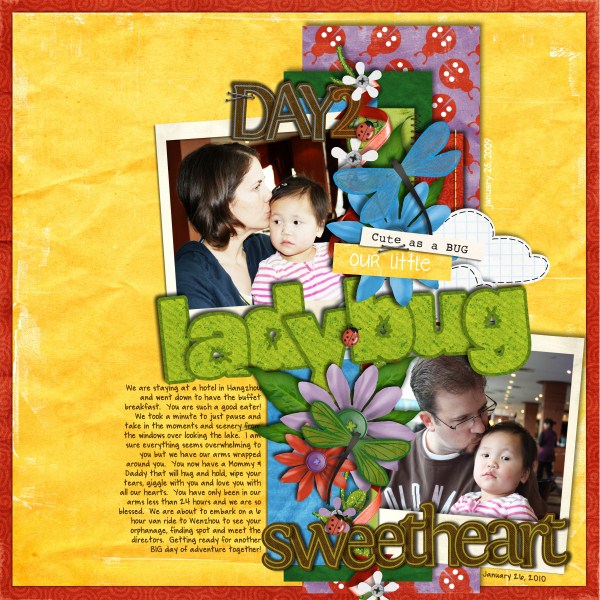 by Heather
This alpha has always been one of my favorites, and I love the cute bugs in the kit...even if I don't like bugs in real life!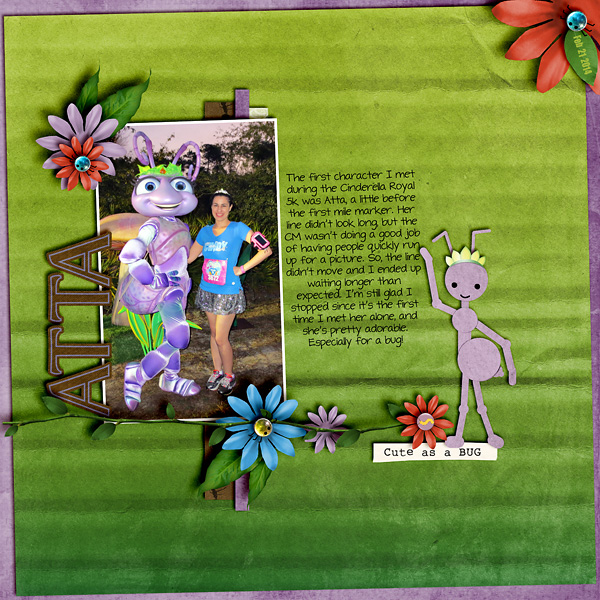 by Melinda
I really like the blue distressed bug eatin paper and all the adorable little bugs.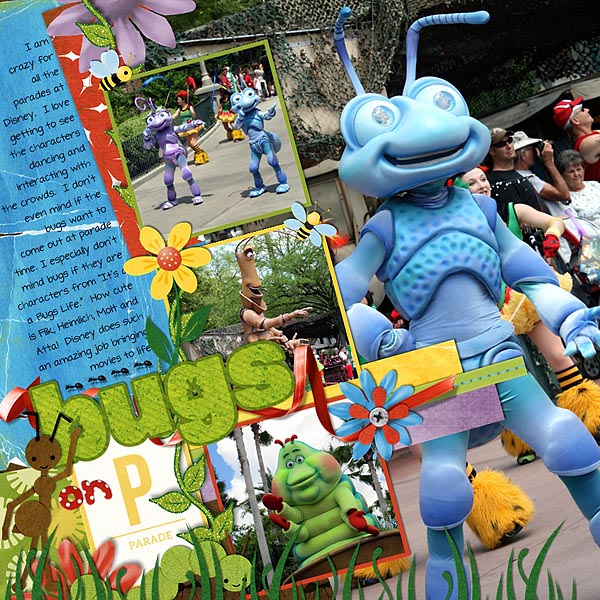 by Julie
This kit is so much fun! I had fun using the fun colors for my Tink page to showcase that it isn't just for Bugs Life! You won't regret getting this kit!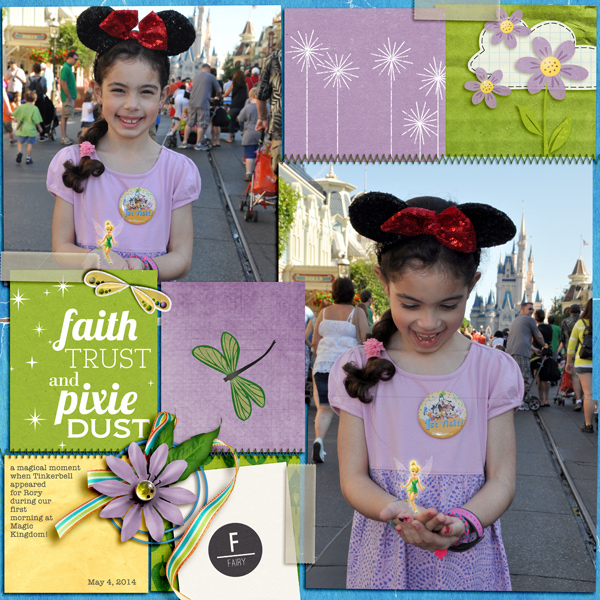 by Cami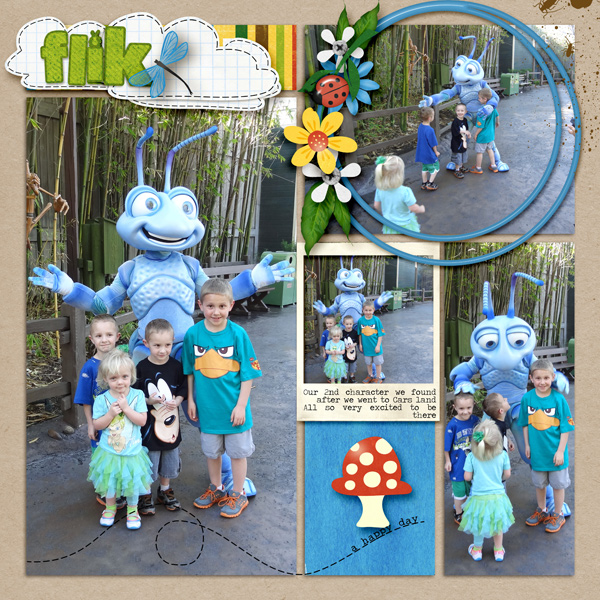 by Mari
What I love about this kit is it is not only good for Bugs Life pictures, but for everyday summer/spring memories. Any outdoor pictures can include adorable bugs like this kit has.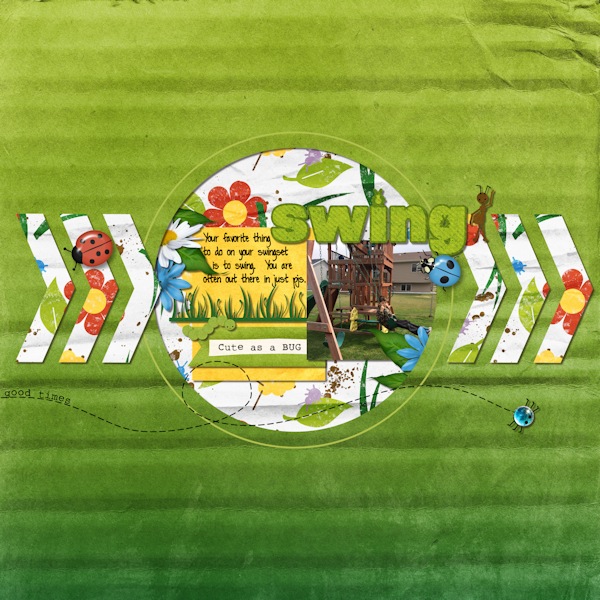 by Shantell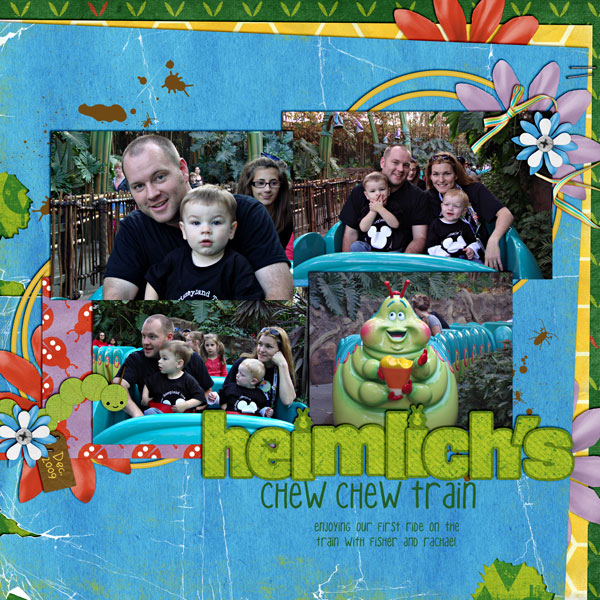 by Melissa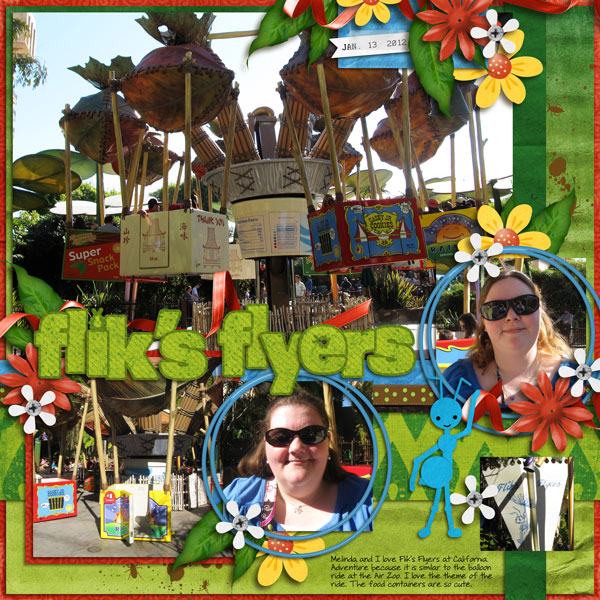 by Kat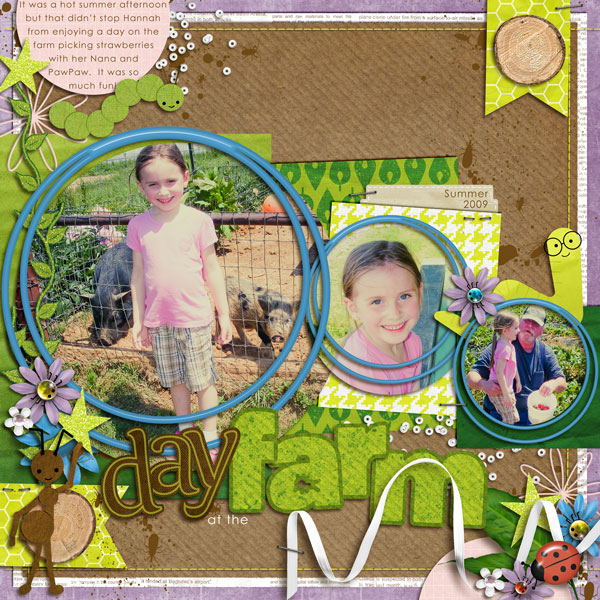 by Becca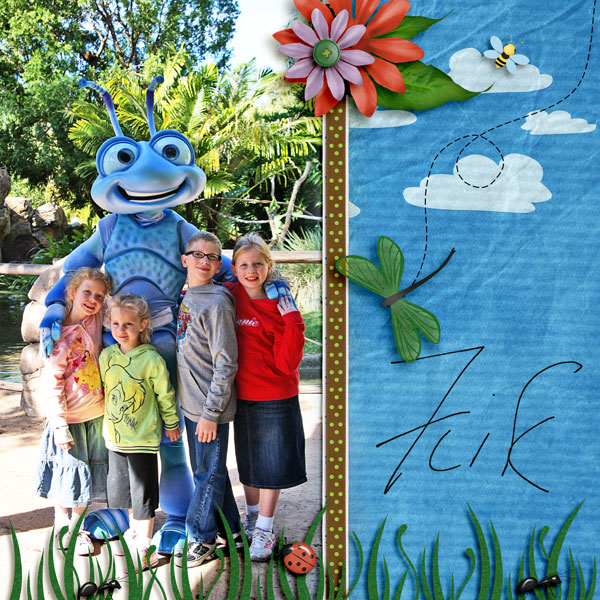 by Erica
I LOVE the alpha. I love the little touch of the bugs in the middle of the O. I'm a sucker for great foliage and this kit has the best!!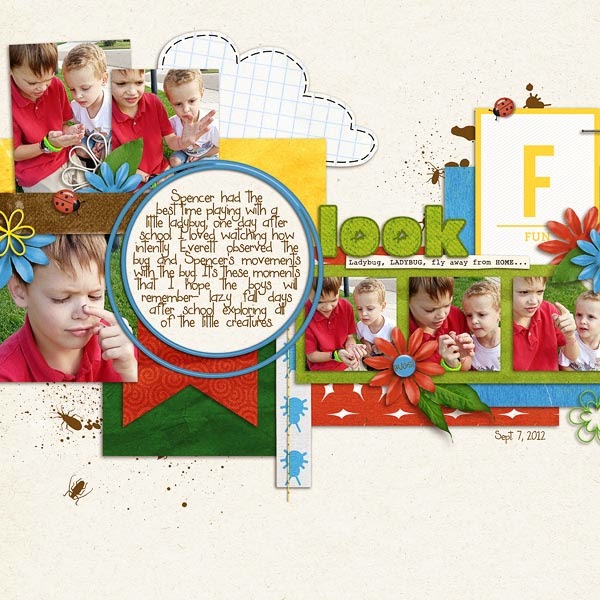 by Christie
This kit was perfect for my Bug's Land photos! The bug elements are so cute and perfect for my bug theme page.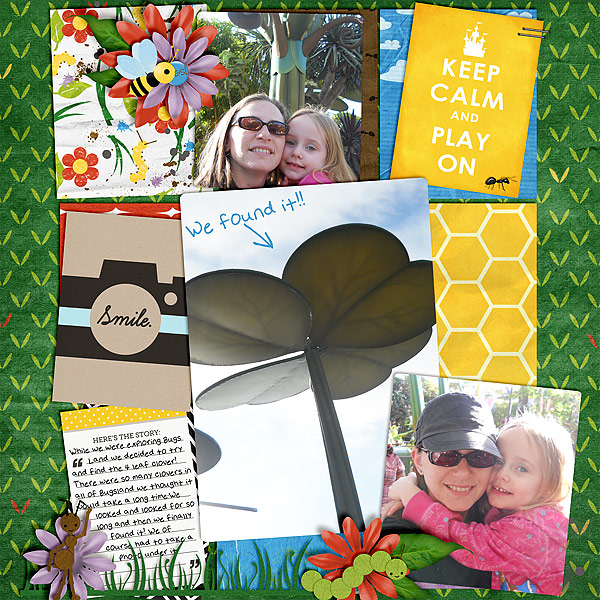 And don't forget the original add-on freebie!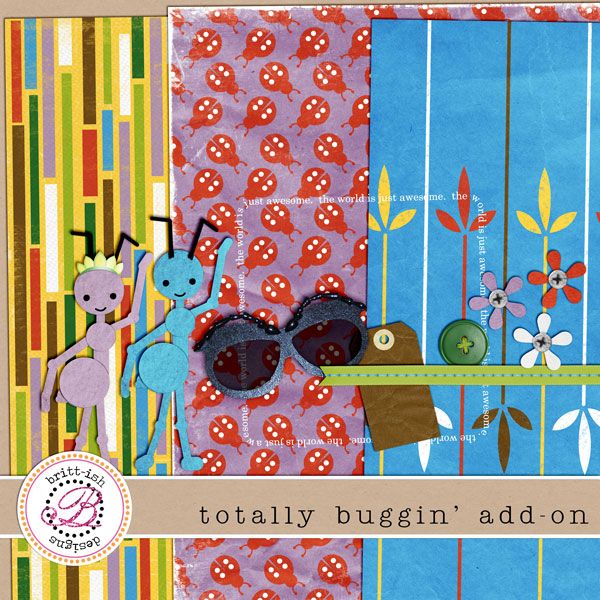 [DOWNLOAD HERE]