I have to pop in and say WOW to everyone who shared their "Totally Buggin'" layouts with me during July!

First I want to showcase Nancy (aka kathleena) and her "Cute As a Bug" layout. It's SOOOO adorable. Check out that shadow work too. So fabulous!! Wow!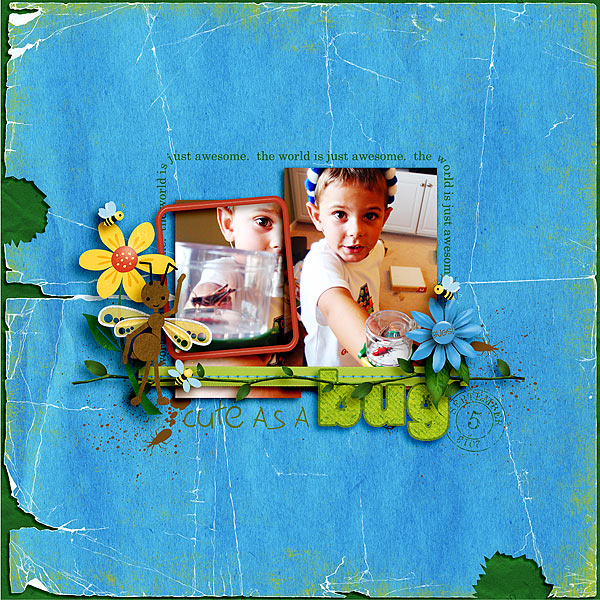 And secondly, you've got to see Monica's (aka Umyesh)
"Squirmy Worm"
layout. Even though I cringed a little at the worms, it's really an ADORABLE page. I love how she used that template!! and her placement of the bugs and flowers is just perfect.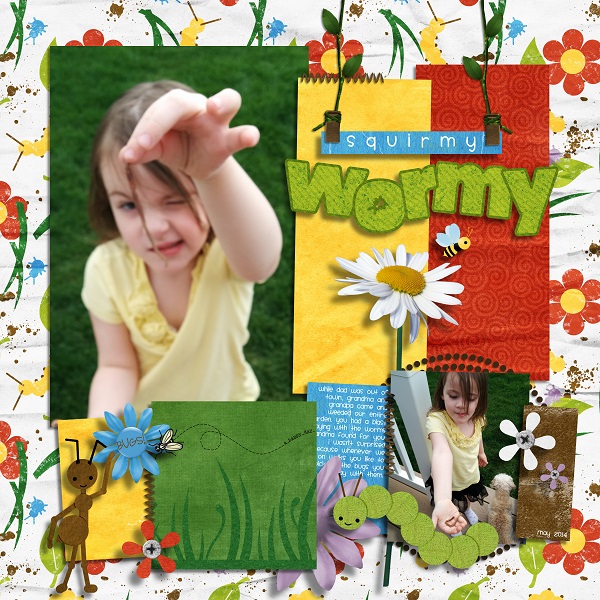 Nancy and Monica are getting a fun little email from me today including a gift card and a few little freebies!! Congrats you guys!