Alright kids - ring the gong! Black Friday has officially begun.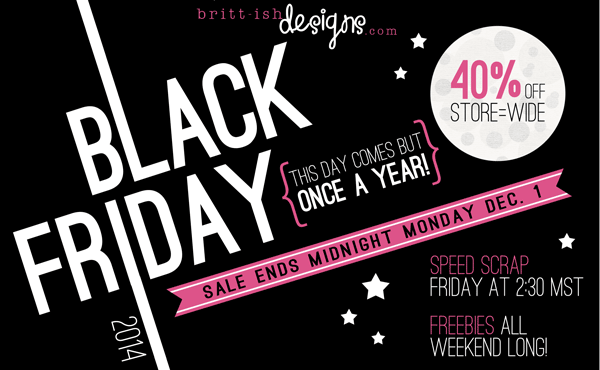 I hope you find some good deals in my shop that you've been wanting to add to your stash!! The entire shop (minus gift certificates and pre-discounted bundles) is
40% off!
(Hint! Hint! 40% off is actually a BIGGER savings than the usual Bundle deal, so if you buy each individual product during a 40% off sale, you're getting it for CHEAPER than the bundle! Just helping my peeps save a little more!!)
And I have a
NEW
collection to release today - and yes, it's 40% off too!!
Have you ever been to Disney on a rainy day?? You either love it or hate it. I have to admit, I sort of love it. The park gets all quiet, and a little more empty. The reflections from the lights and signs on the pavement are beautiful. And everyone runs for cover and huddles in shops and under awnings. I don't love having wet feet, or missing out on the tea cups, but I don't mind rainy Disneyland days.
"Rain, Rain, Go Away"
is my latest collection and it was inspired by the drizzly windows I was looking through the day I started working on a new kit for Black Friday. I looked outside at the grey skies, pitter patter of soft rainfall, and wet shiny roads and felt inspired. I love a good rainy day. I lived in Seattle for a year and a half and I LOVED IT. I could move there right now if I could convince the rest of my extended family to go with me.
So, I made a Mickey Mouse mug of hot chocolate, turned on "Sleepless in Seattle" on my iPad, and went to work!!
"Rain Rain"
is what I came up with!! I think it's perfect for scrapping those rainy days at the Happiest Place on Earth as well as splashing through the puddles in your own front yard! And you know I am obsessed with pocket style scrapping, so of course its PERFECT for all you Project Lifers out there. I hope you like it!
"Rain, Rain, Go Away: Bundle"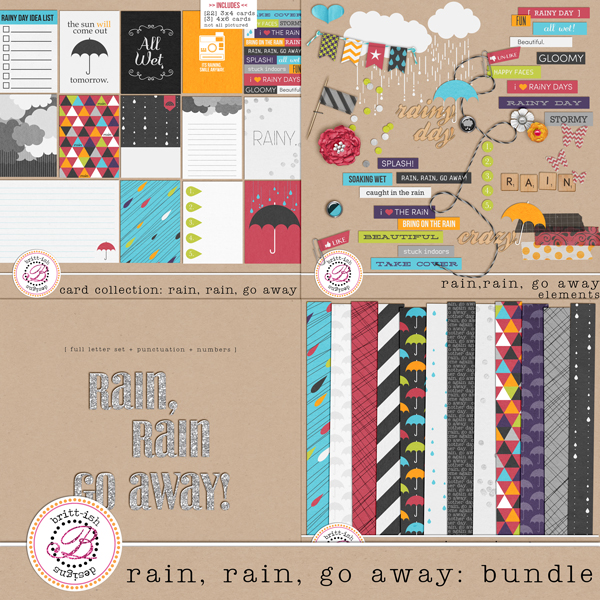 (bundle is not on sale)
"Card Collection: Rain, Rain, Go Away"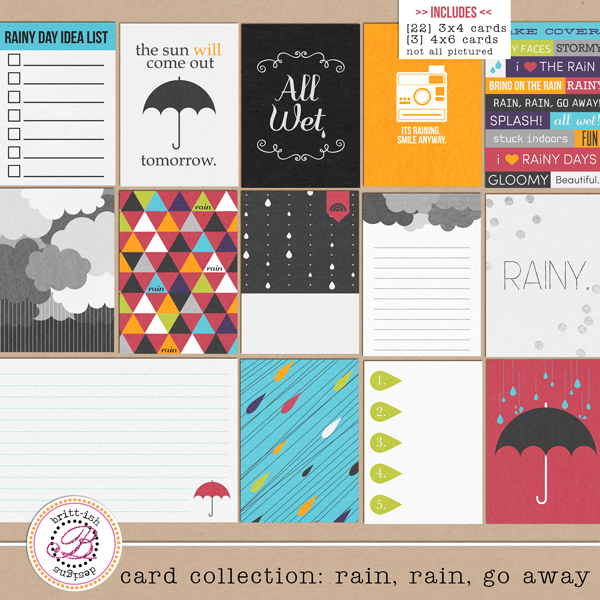 "Rain, Rain, Go Away: Elements"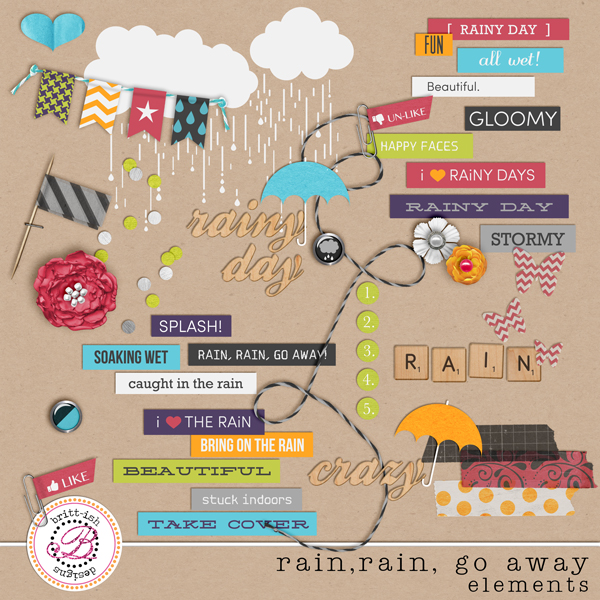 "Rain, Rain, Go Away: Alpha"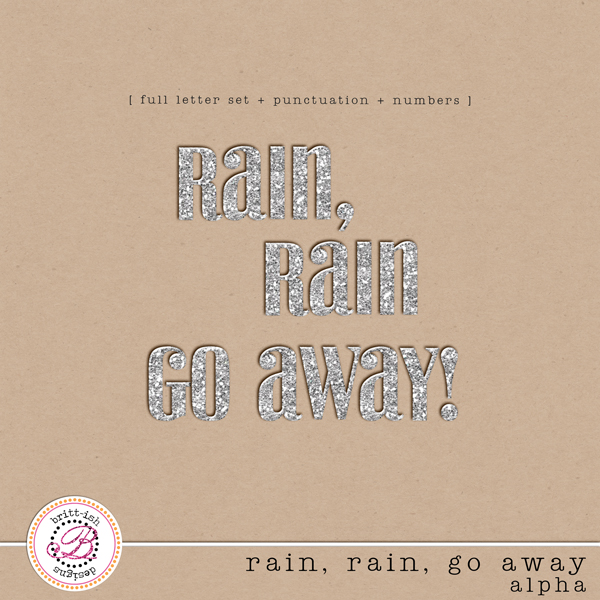 "Rain, Rain, Go Away: Papers"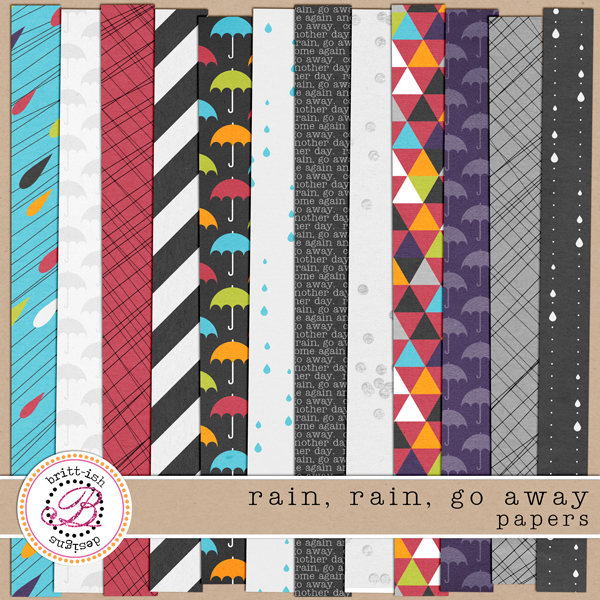 For a while, it seemed like we couldn't go on a trip to Disneyland without at least one rainy day. So - let's just say I have a LOT of rainy Disneyland pics to scrap. Here's one I went to the archives for. Pictures from a trip back in 2010! Look how tiny my nieces are!!!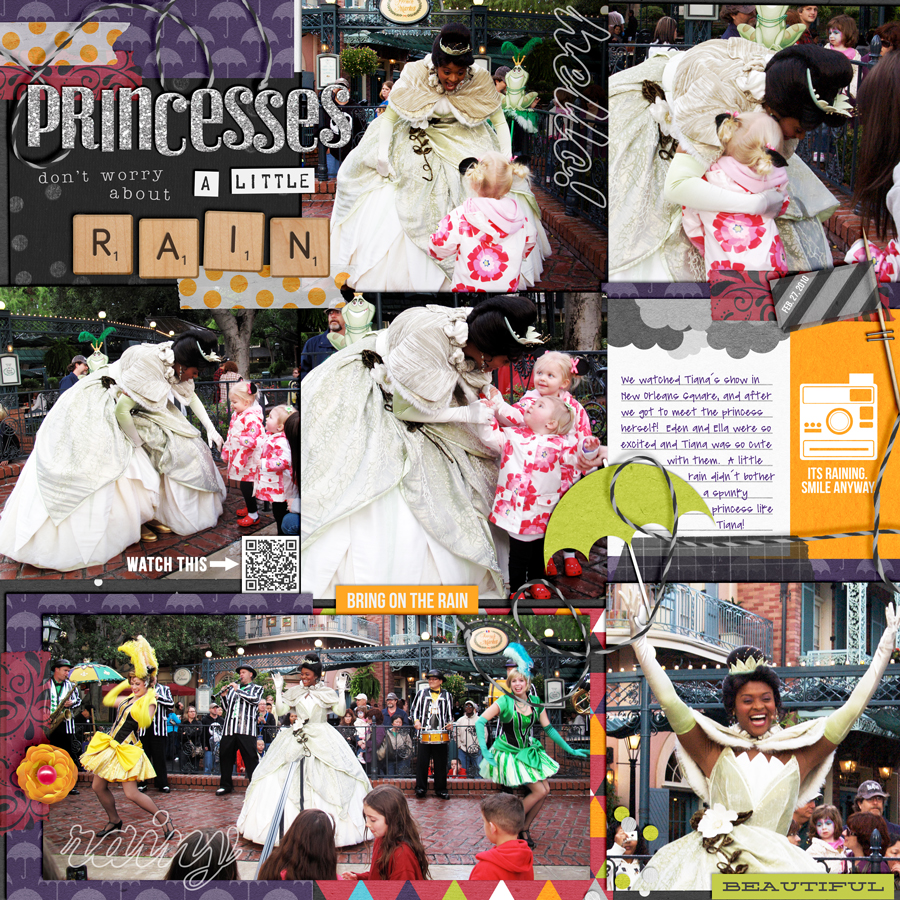 (You're welcome to watch the
video
I embedded with the QR code. If you want to learn how to put QR code videos in your layouts, you can
read my post
all about it!)
Here are the beautiful "Rain, Rain" layouts my Britt Girls came up with! Check these out:
by Kat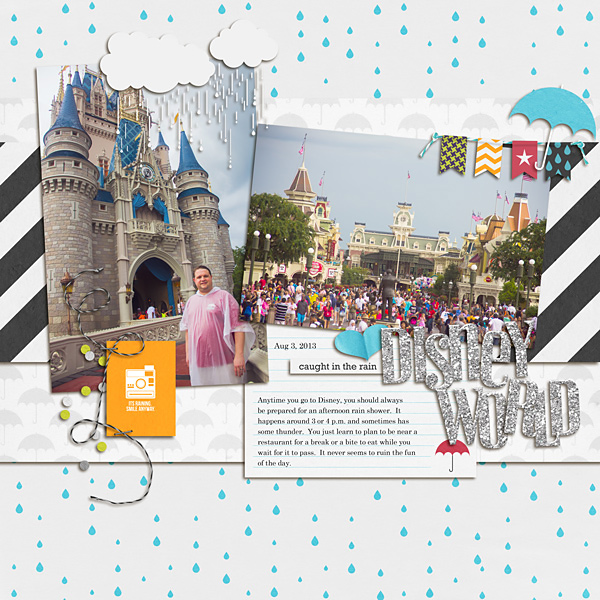 by Melissa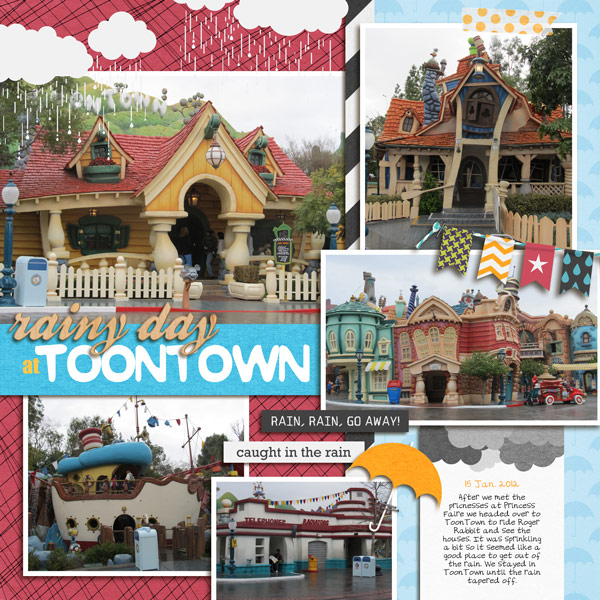 by Justine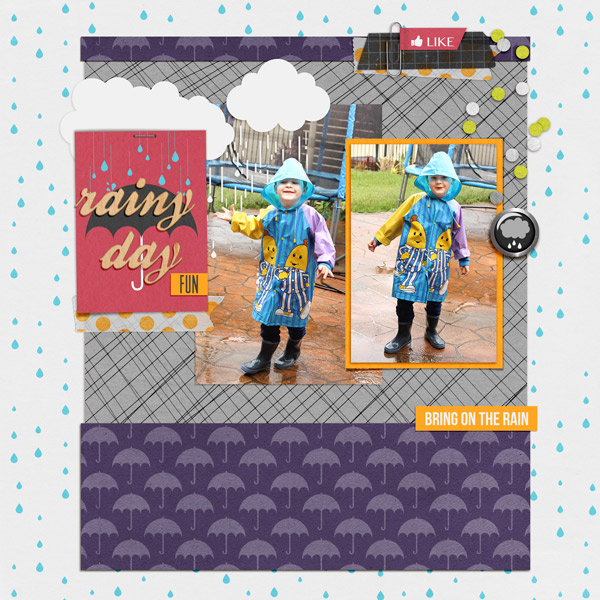 by Fonnetta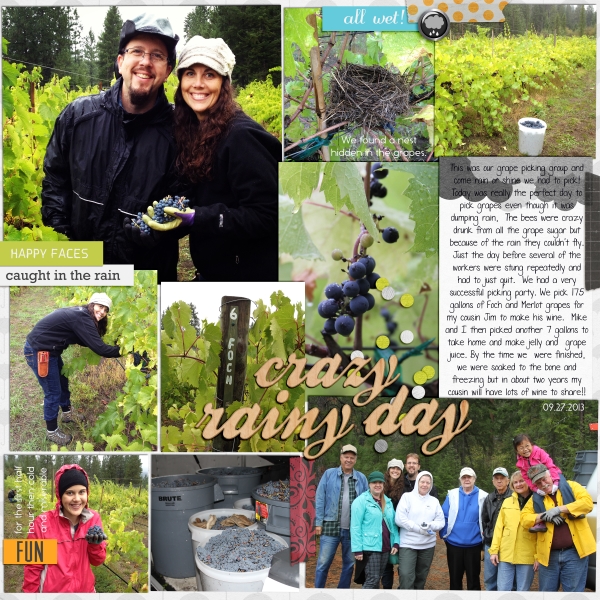 by Denise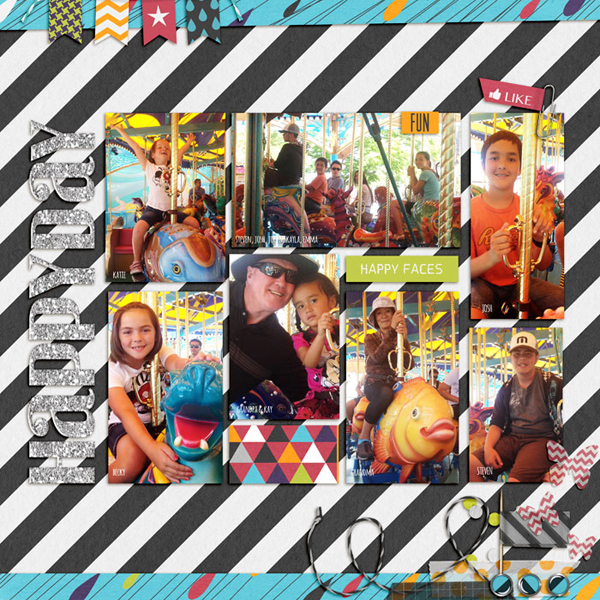 by Heather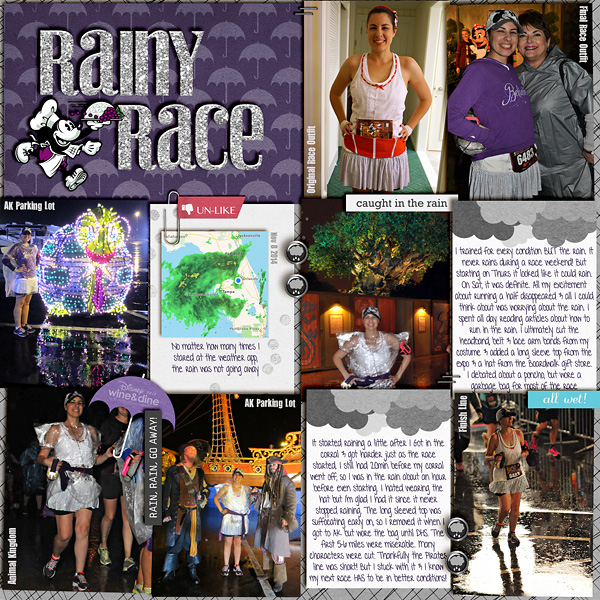 by Melinda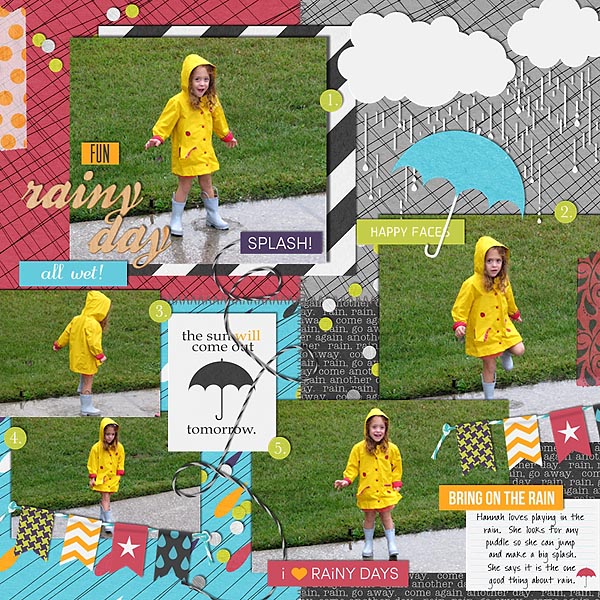 Gorgeous, right??
I have a couple freebie cards for you as well!! These should add some fun rainy day magic to your Disney layouts!!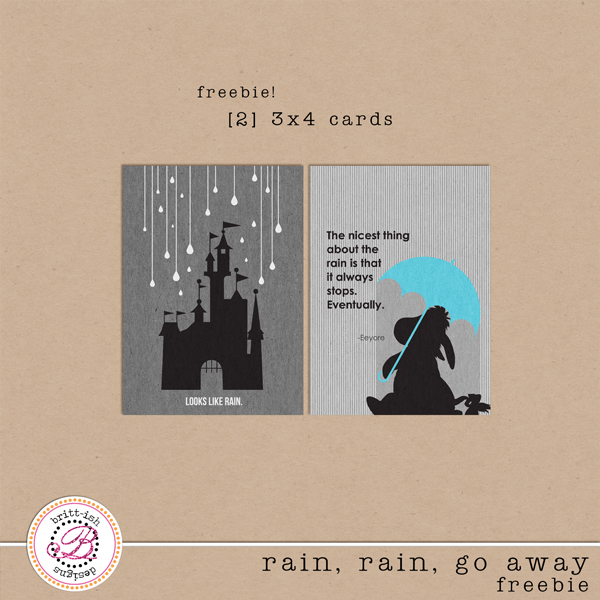 [DOWNLOAD HERE]
I truly hope each of you had a Happy Thanksgiving. When I think about things I'm thankful for, one of my GREATEST blessings is YOU!!! My loyal followers and customers. Without you, Britt-ish Designs wouldn't exist. I thank you. And I hope you had a fun-filled Turkey Day.
Have fun shopping all the crazy Black Friday deals out there - digi-scrap and otherwise!! See you FRIDAY AT 2:30 MST for my Speed Scrap!! Join us at the
Facebook
page or in my
chatroom
!!! Ta ta!