Hi guys!! I just wanted to pop in and give you all a little Valentine's Day gifty. I was working on my Week 07 MYIP pages today and I needed a card that said "Our NOT SO Fabulous Valentine's Day" so I HAD to make one. Then I decided to make a couple cards and share them you guys - one for fabulous Valentine's Days and one for NOT SO fabulous ones!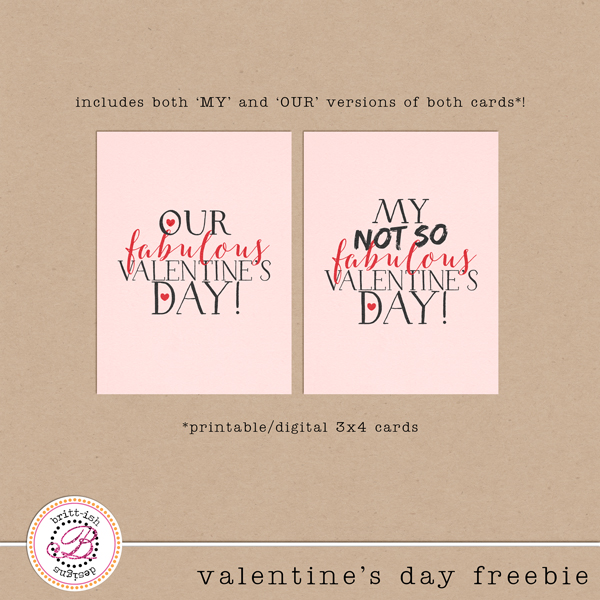 [ DOWNLOAD ]

We have sick sick sick kiddies right now - which made for a NOT SO fabulous Valentine's Day. Our all our fun family plans for the day went out the window. We are hoping they turn a corner and start feeling better VERY SOON!

Here are my Week 07 pages (you can click the images to zoom in):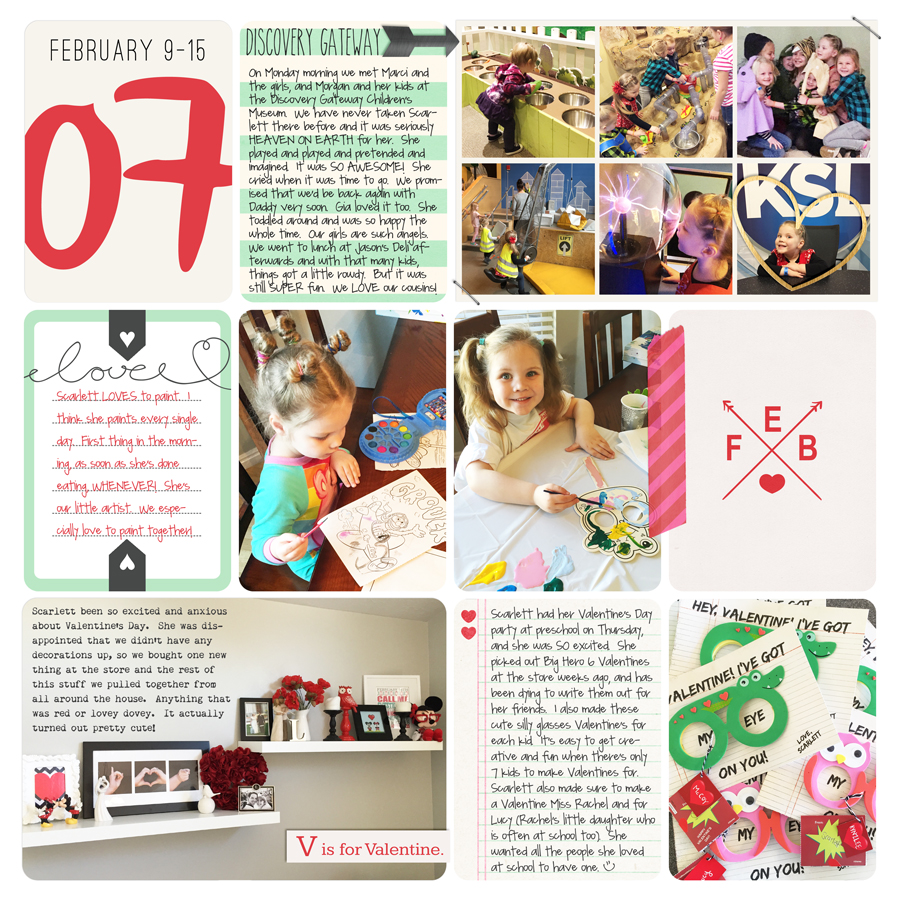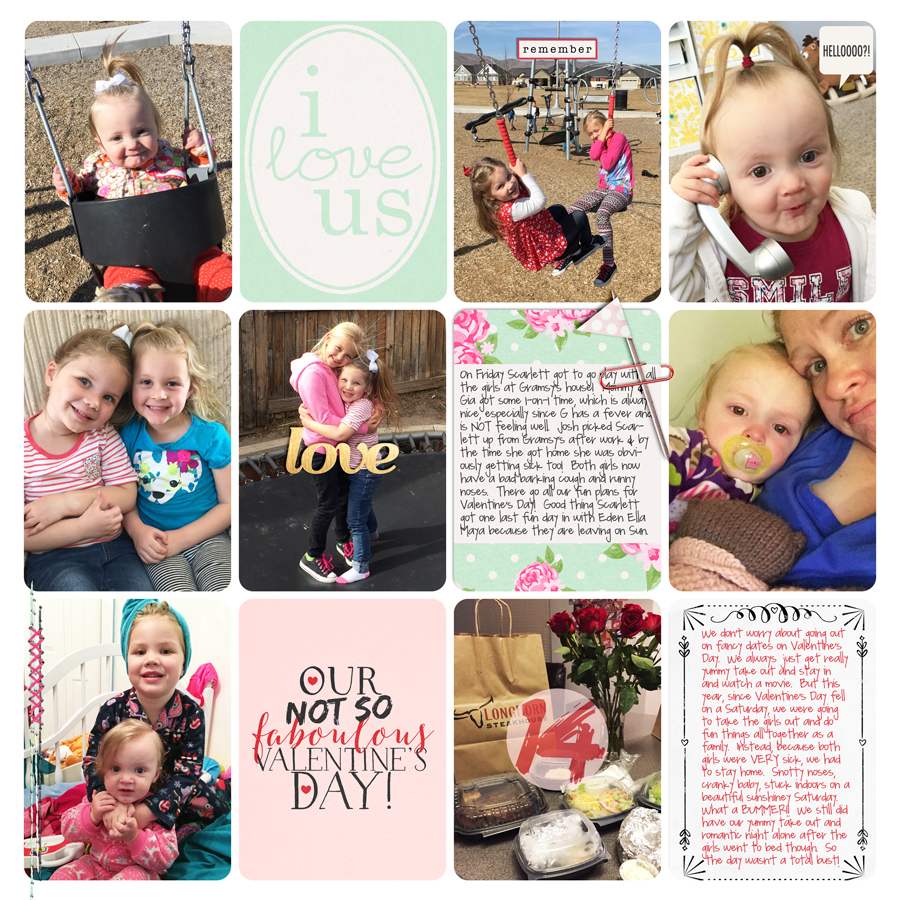 I used my latest
"My Year In Pockets (February 2015): Bundle"
for these pages. You may have noticed that I changed my title card style. I did that last week! I realized, 6 weeks in, that I need to change it up. I had used the same style for all of 2014 and I was getting bored of it. I'm trying this new "brushed" style for 2015! What do you think? That's the great thing about digital though - you can totally change your mind!
I'm happy to report that I'm 100% current on MYIP 2015! Still catching up on 2014, but I'll get there. In fact, as soon as I finish writing this, I'm going to work on another week of 2014.
Enjoy the freebie my friends! And Happy Valentine's Day.