Hello my friends! I'm so thrilled that we're finally ready to kick off this Project Mouse FANniversary Celebration. Krista and I have been working non-stop to get it all together and now . . . the time has finally arrived!!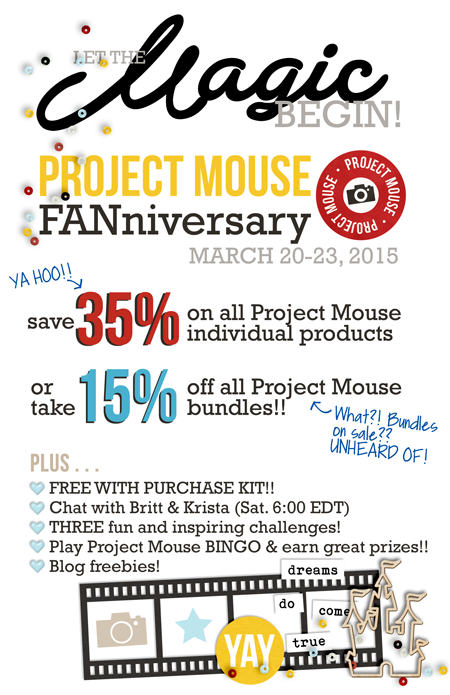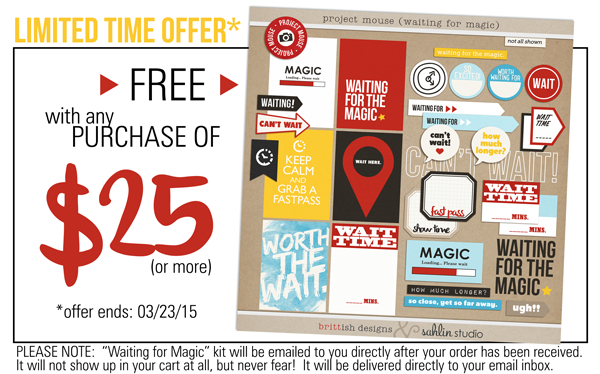 Our entire inventory of Project Mouse products has been slashed!!
35% off all individual product packs
. AND . . . something we never thought we'd do . . . we discounted all the
BUNDLES an extra 15% off
too!! That makes bundles around 50% off retail!! CRAZY, right??!!
AND our new "Waiting for Magic" mini-kit is FREE with any $25 purchase.
Please note - if you make a $25 purchase at my shop this weekend, you will get the Waiting for Magic mini-kit directly emailed to you. It will NOT show up in your inbox, but instead will be delivered via email.
Two years ago when Krista and I
embarked on this Project Mouse journey
I'm not sure either of anticipated what an amazing journey was in store! We have just loved working on this line and our idea list for future products never seems to get any shorter. We are blessed to have Project Mouse in our lives, and it is our hope that has blessed your life and your memory keeping as well!
There will be games, challenges, a chat, and so much fun and scrapping all weekend long. It's all happening in our
FANniversary forum over at The Lily Pad
so make that your homepage for the weekend. There are so many awesome prizes available - not to mention tons of fun!!!
And definitely join us at our chat on Saturday evening. Krista and I can't wait to chat with all of you!! Every attendee will be getting a prize and there will be other giveaways too! Make sure you come and say hello!! More info on the chat can be found
here
.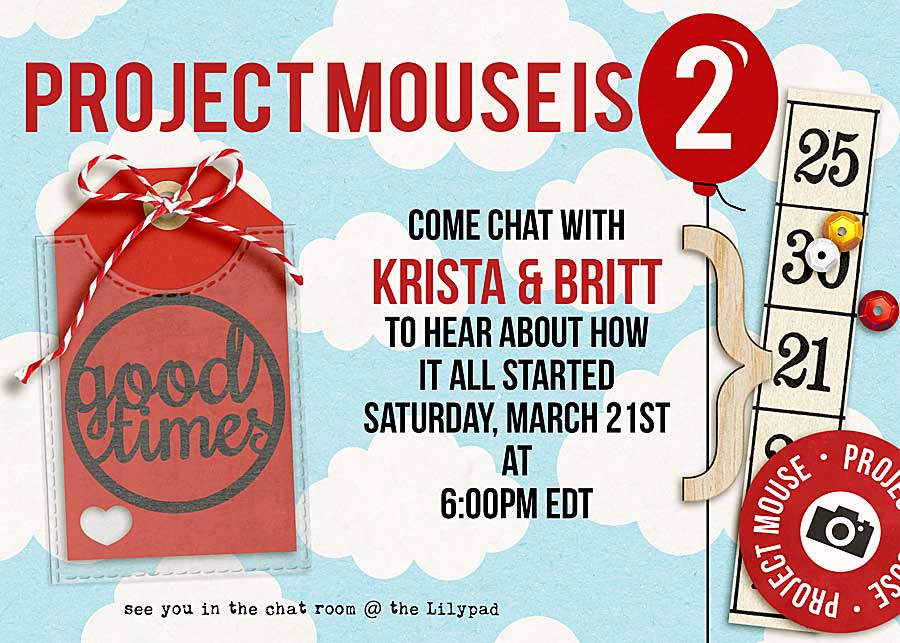 We couldn't celebrate TWO YEARS of Project Mouse without creating something NEW for all of you. Krista and I decided it was time to go back to basics. Our
original Project Mouse bundle
is so dear to our hearts. It's magical, and FULL of awesome stuff, but it's just not BIG ENOUGH!! As the years have passed the collections keep growing in size!! And this is our BIGGEST BUNDLE EVER!! We're jokingly calling it a mega-bundle! We hope you enjoy . . .
"Project Mouse: No.2"
.
"Project Mouse (Basics No. 2): Bundle"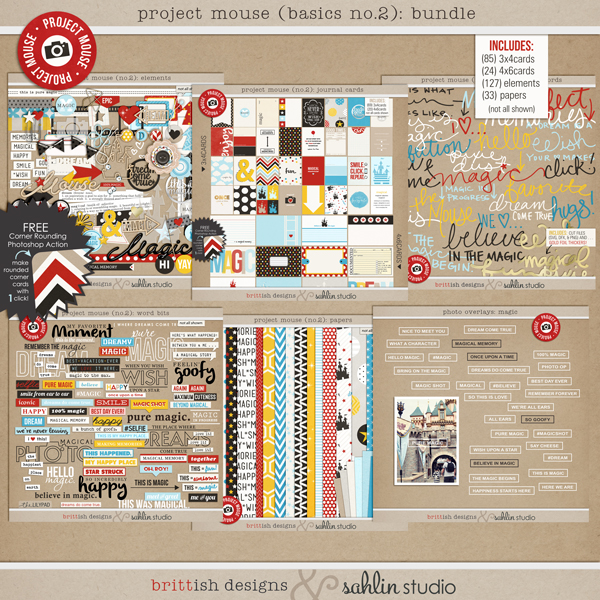 "Project Mouse (No.2): Journal Cards"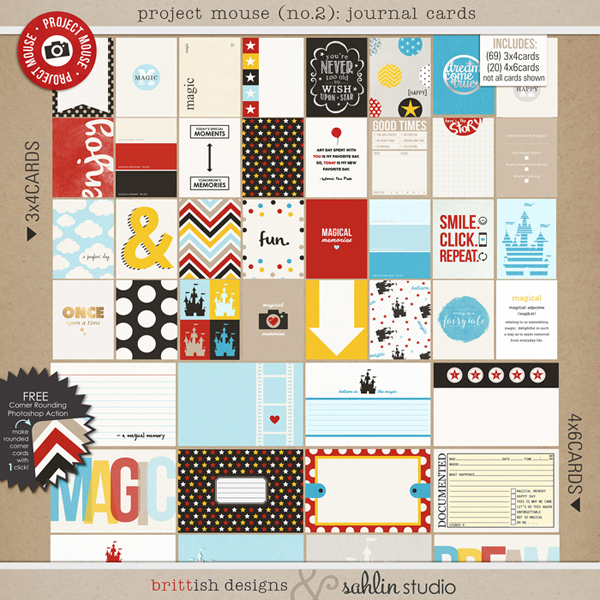 "Project Mouse (No.2): Elements"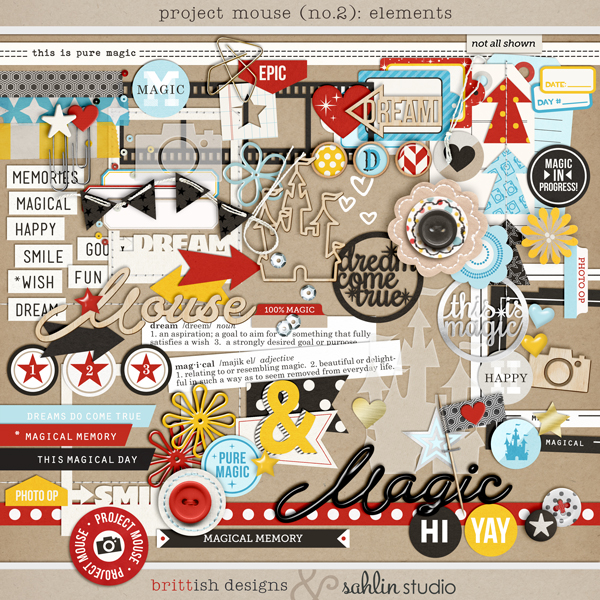 "Project Mouse (No.2): Hand Drawn Words"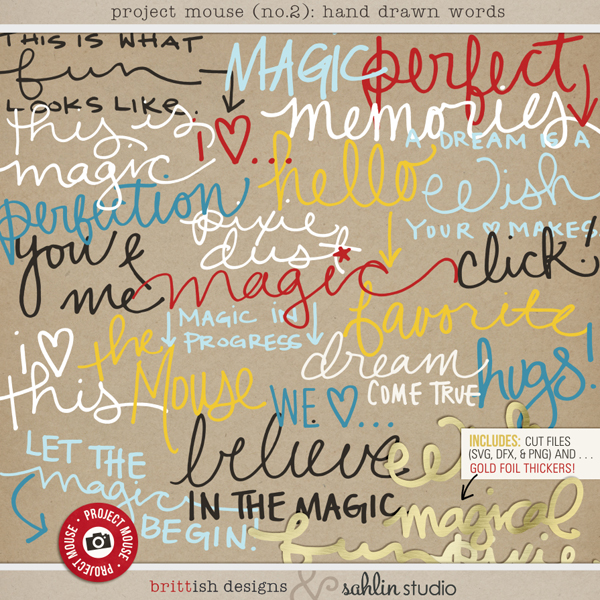 The hand drawn words came straight out of my pen and onto your computer screens! Pretty, surreal. We've also included gold foil versions of the words AND cut files for your Silhouette machines! Check out how great they look cut out.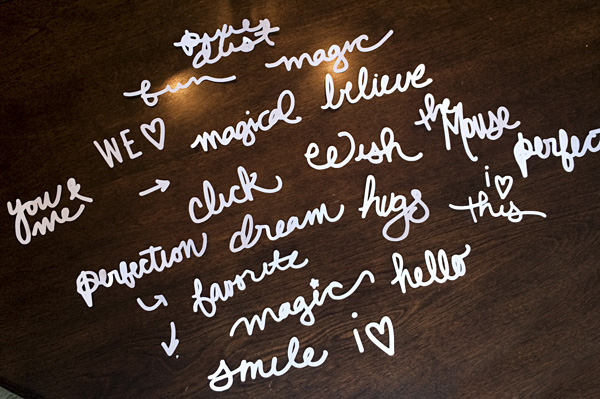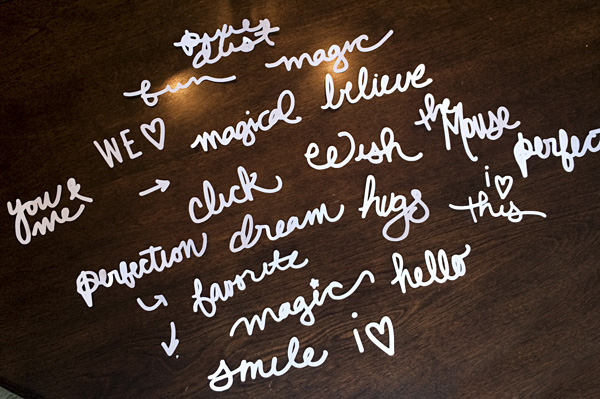 "Project Mouse (No.2): Papers"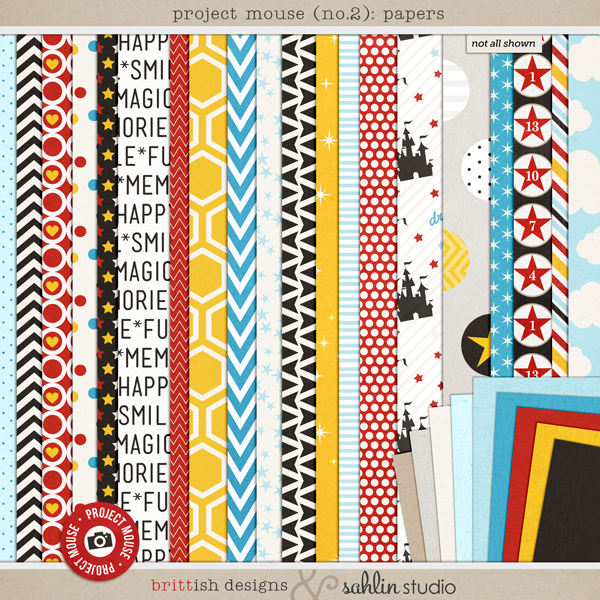 "Photo Overlays: Magic"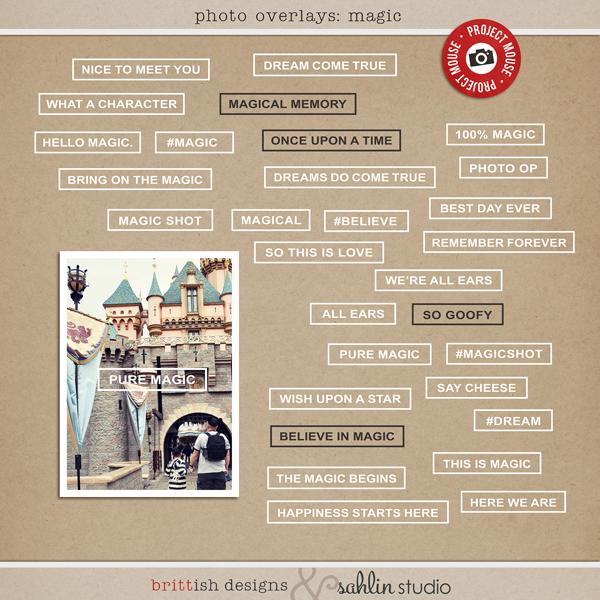 "Project Mouse (No.2): Word Bits"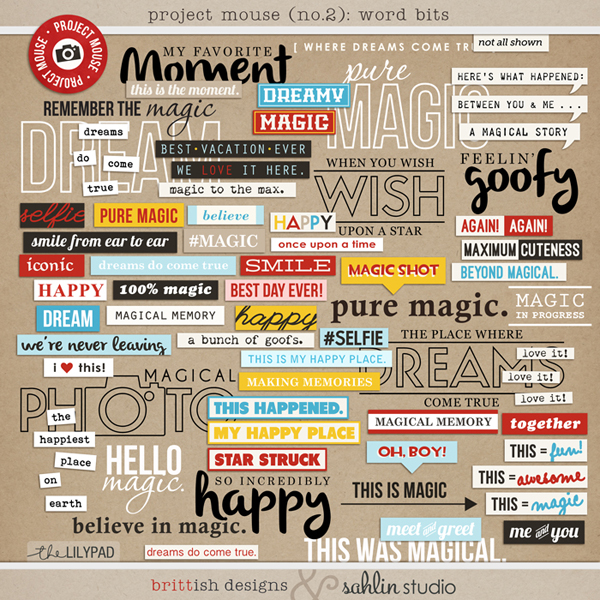 I also have a coordinating FREEBIE for you guys at the end of this (very long) post!! So make sure to read allllll the way through and snag it.
Here is the page I created (the first of many I'll make with this collection).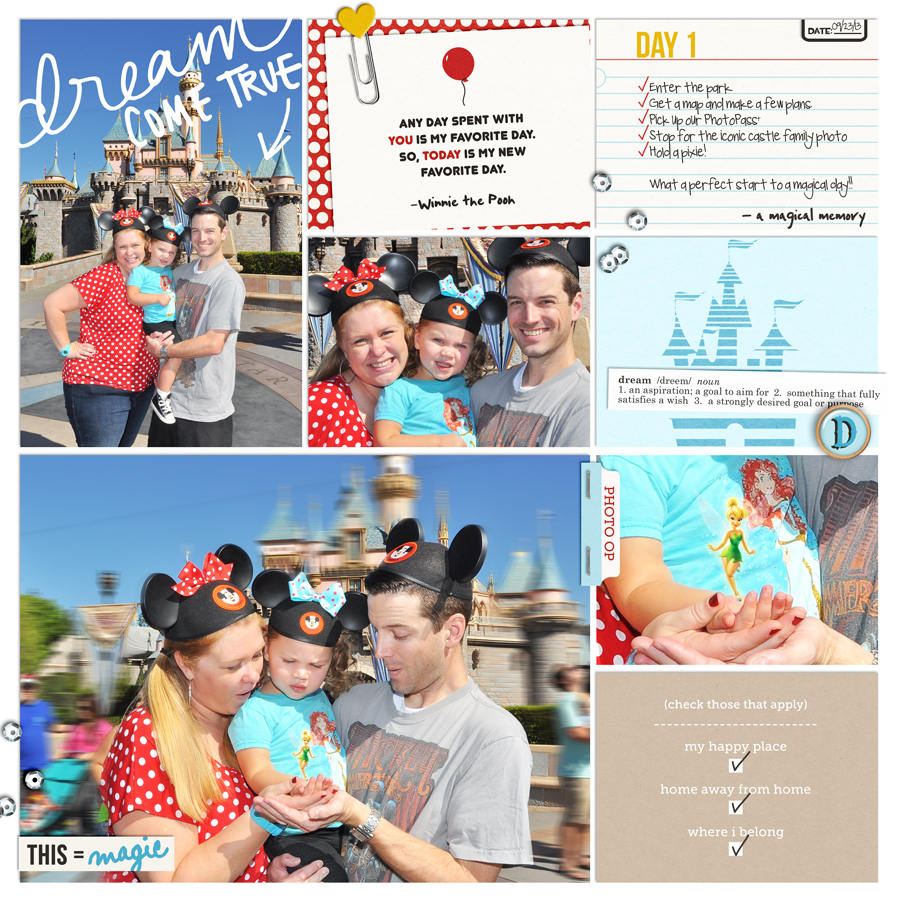 Here are Krista Sahlin's paper layouts using the new stuff. I just always love seeing the Project Mouse stuff printed and put into real plastic pockets. There's something so fun about that!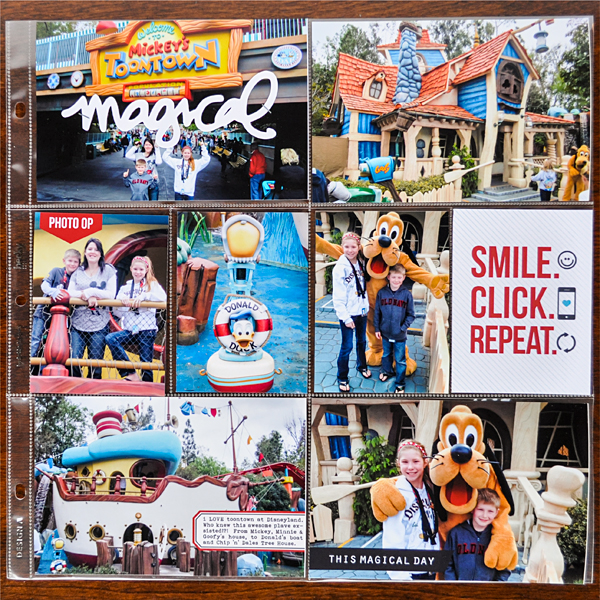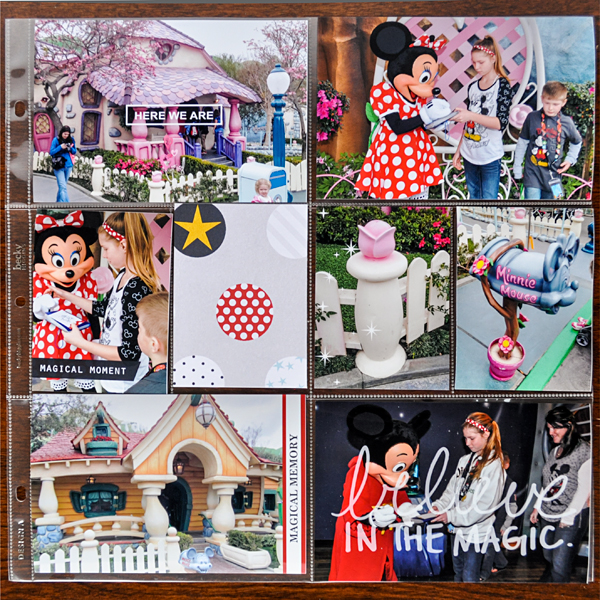 And here are MORE layouts from my fabulous Britt Girls:

by Cami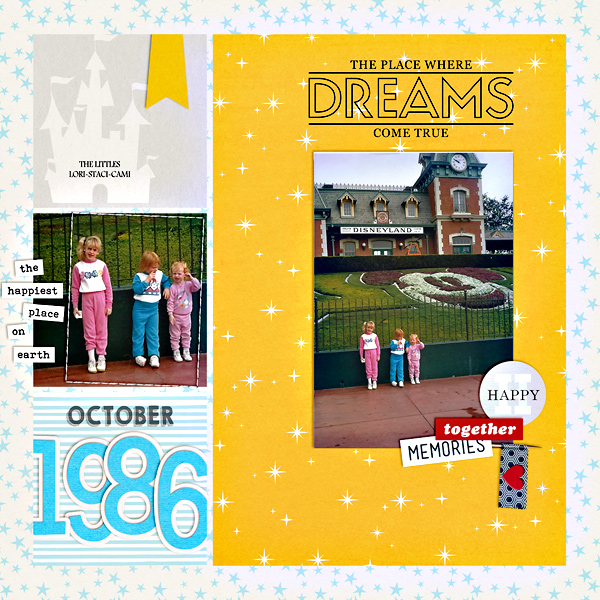 by Erica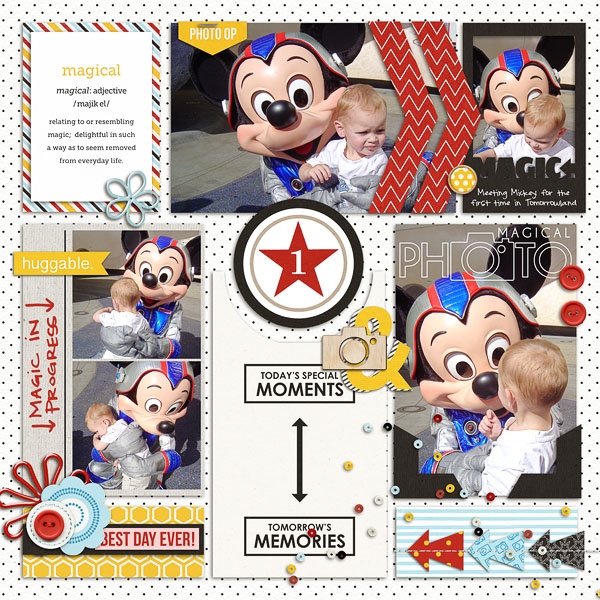 by Fonnetta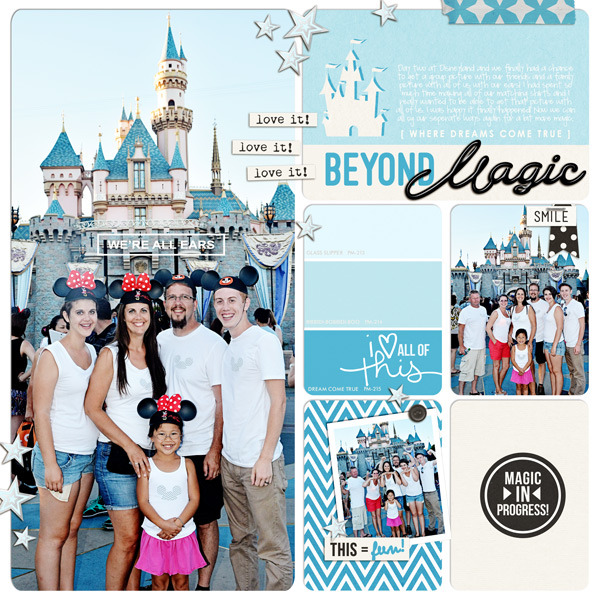 by Heather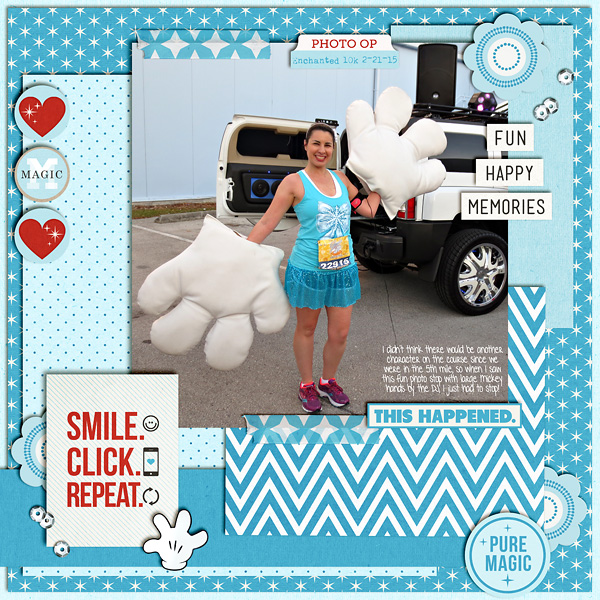 by Jan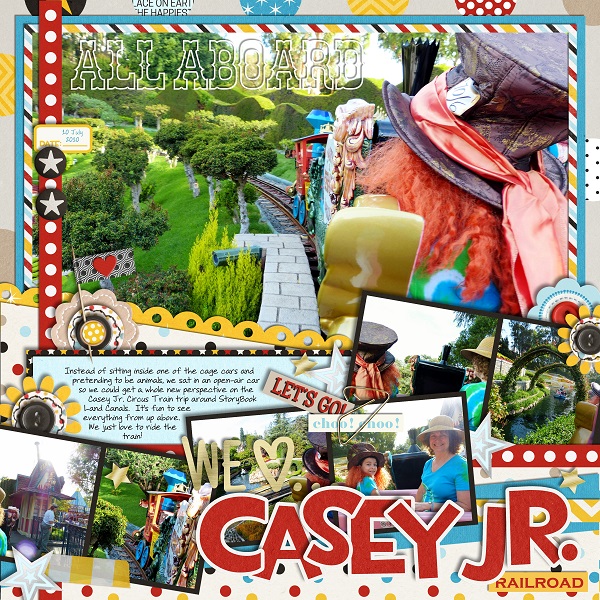 by Julie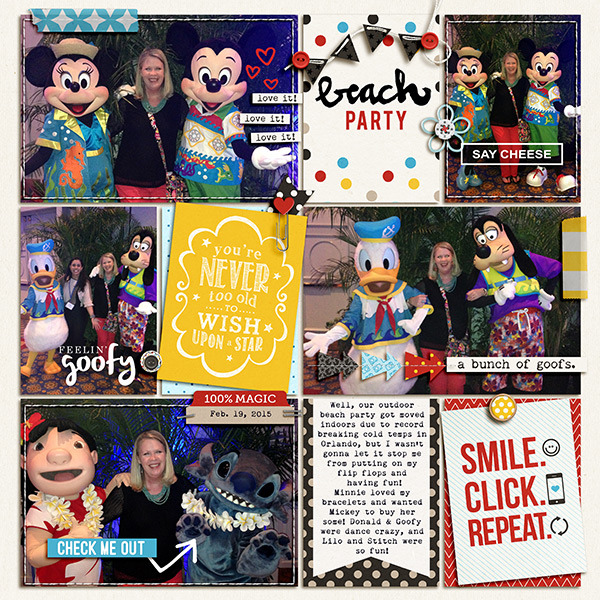 by Justine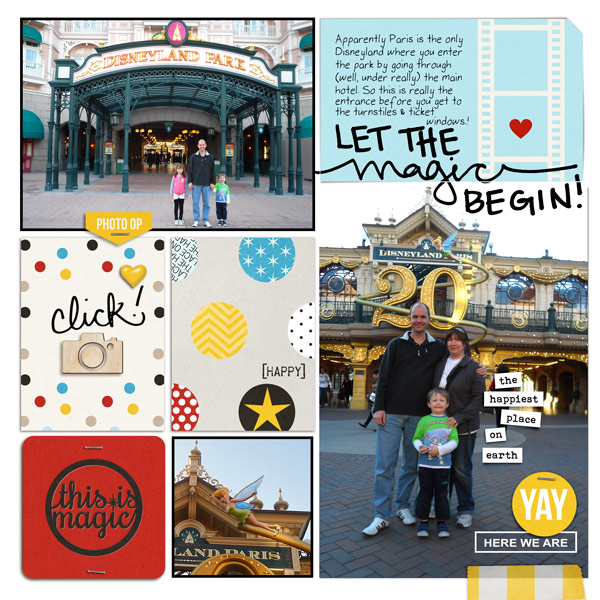 by Kat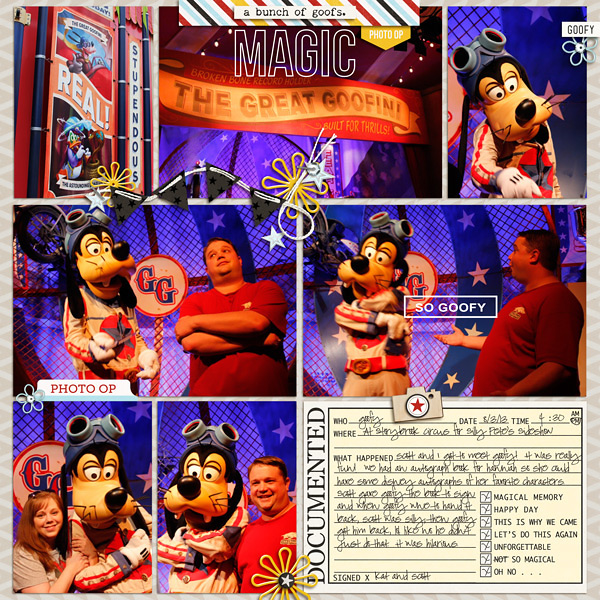 by Kelsy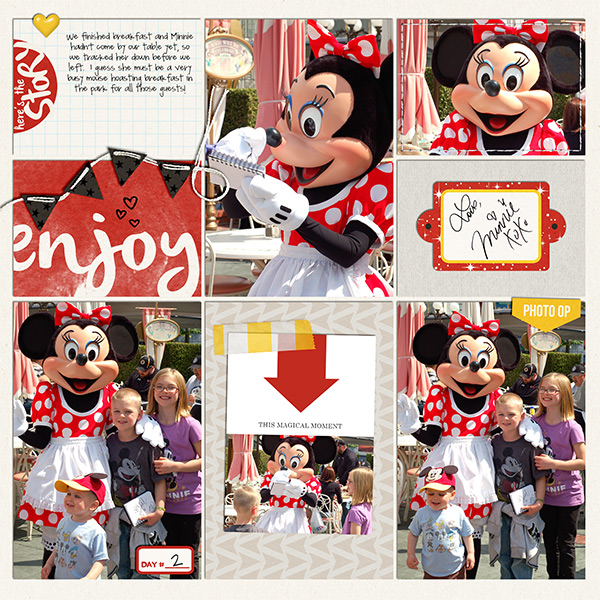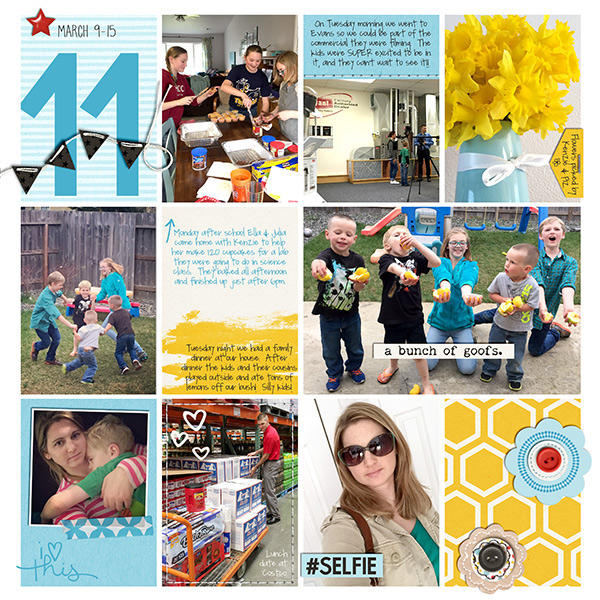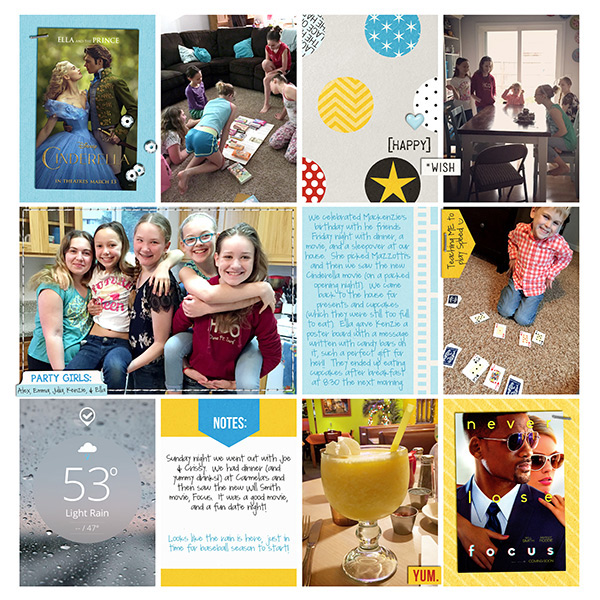 by Melissa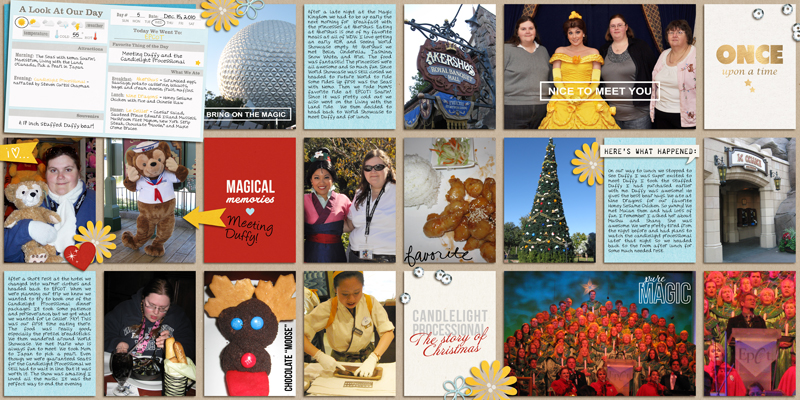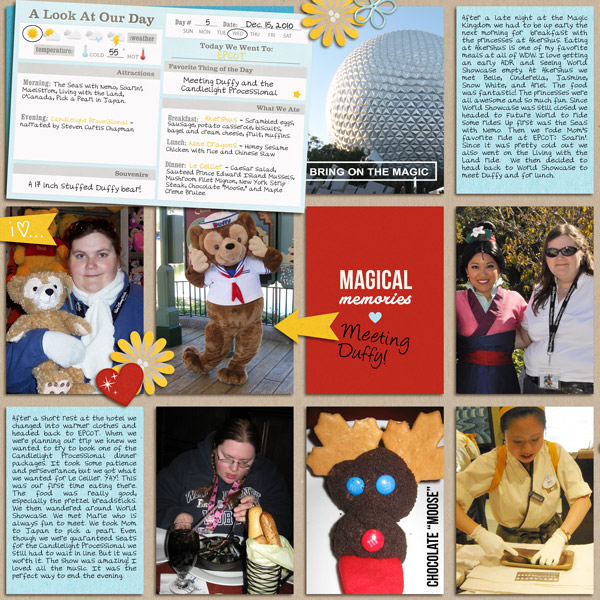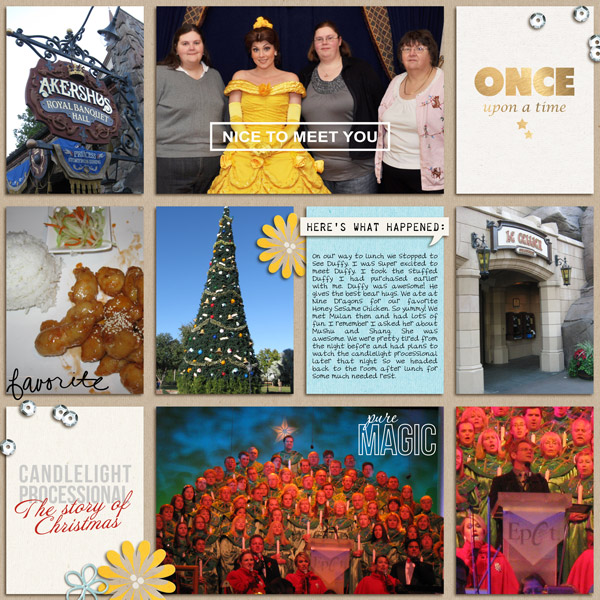 by Natahsa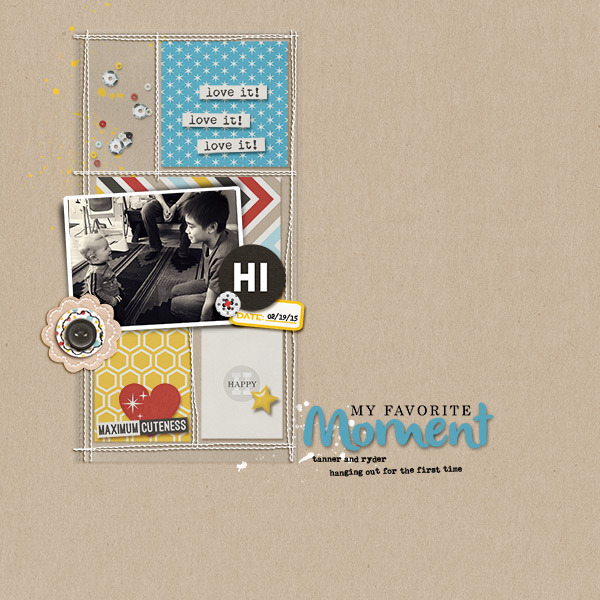 by Shantell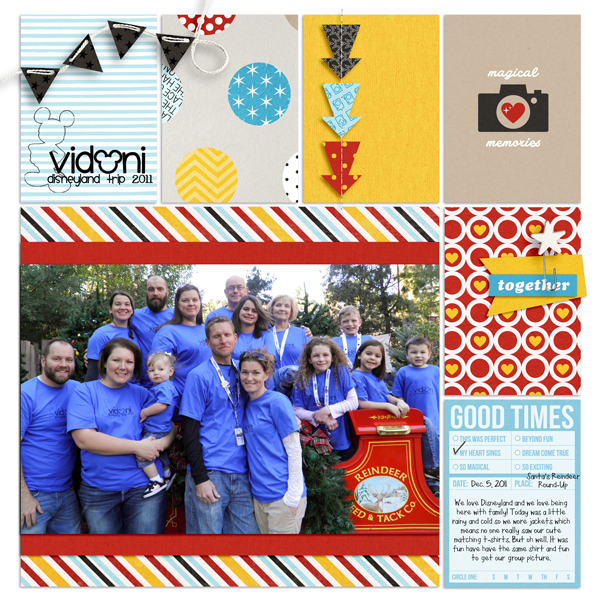 by Wendy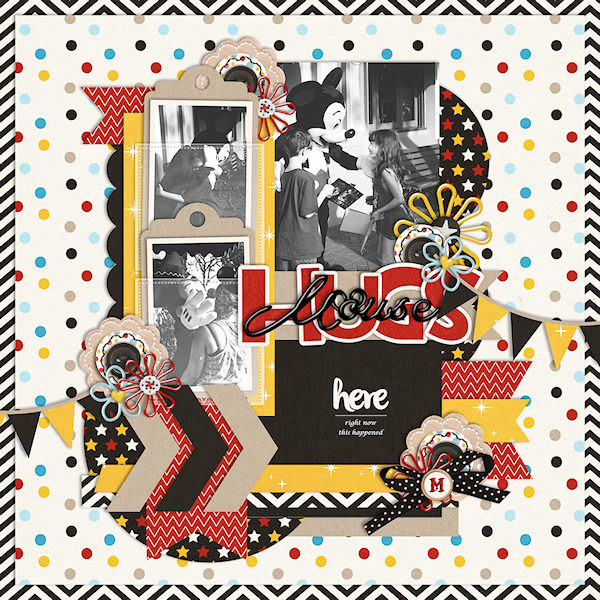 by Cindy (Sahlin Studio Team)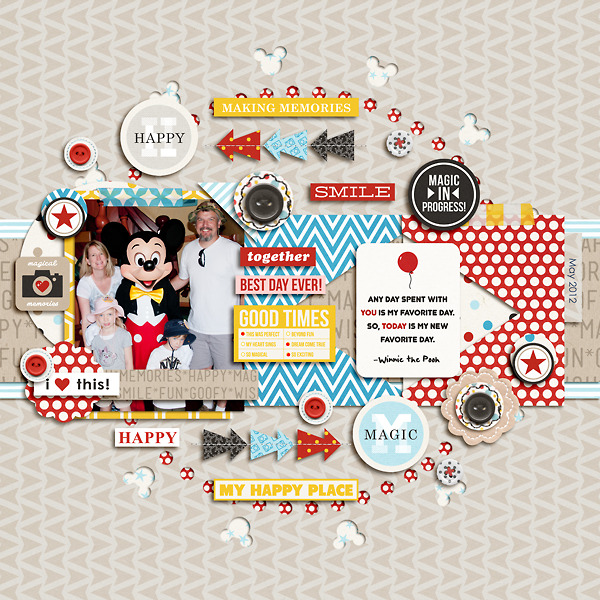 by Rachel | rlma (Sahlin Studio Team)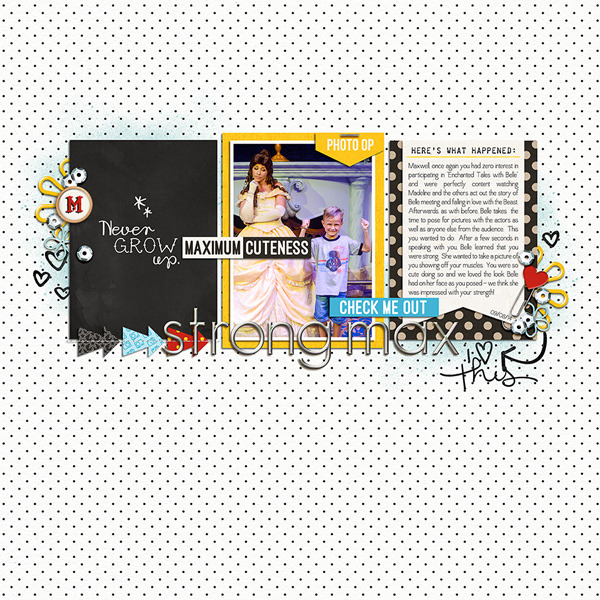 by Rachel | mamatothree (Sahlin Studio Team)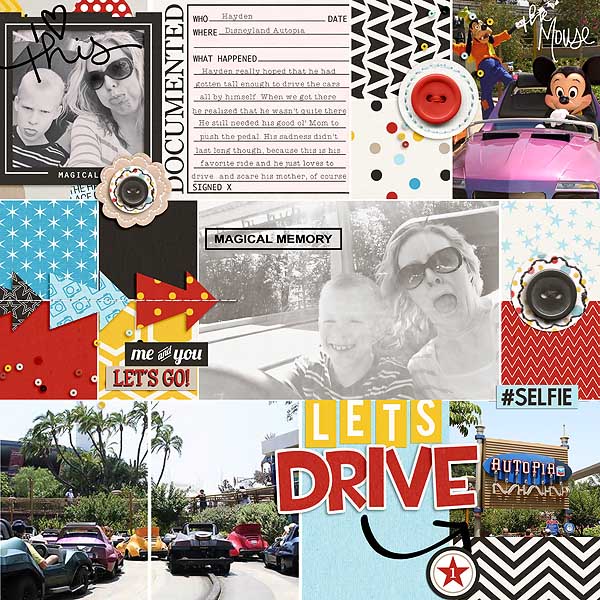 Ok, it's freebie time!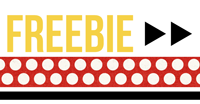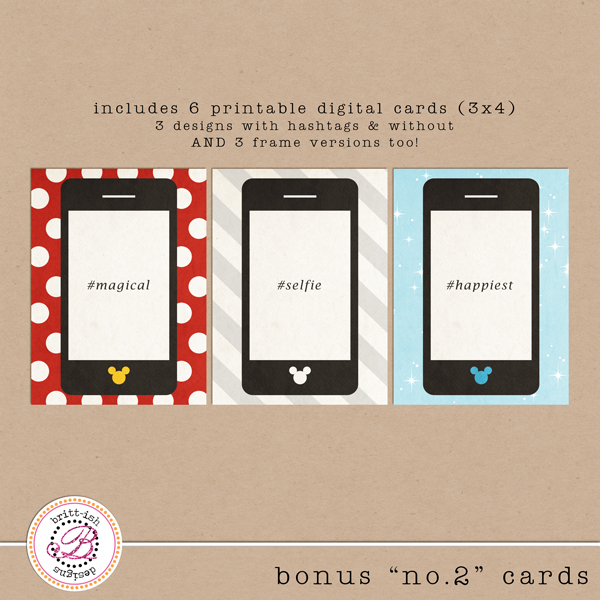 (click image to download)
ENJOY!! And have a super fun FANniversary weekend! I'll be posting in the
FANniversary Forum
quite a bit, and on
my Facebook
page, so be sure to watch both of those. TTFN!