Welcome, welcome SUMMER. The sun is shining and I'm feeling the urge to go go go. Finally have some much-needed Vitamin D pumpin' through my veins. June has brought me a welcome BURST of inspiration and energy and I think you'll notice this in my new My Year In Pockets collection . . .


"My Year In Pockets (June 2015): Bundle"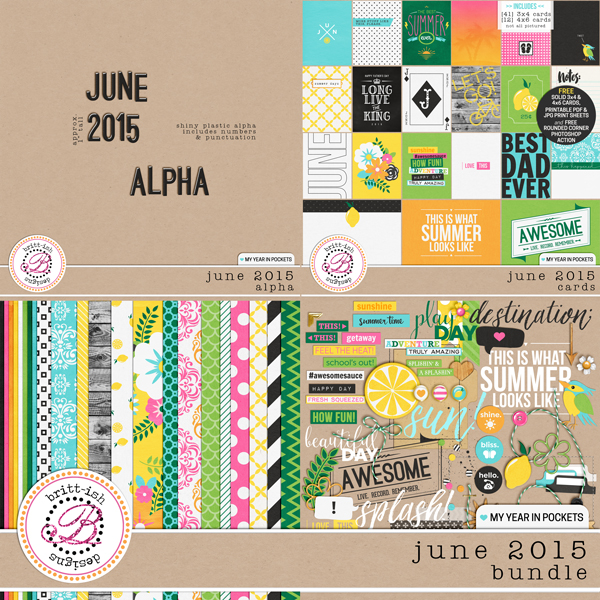 "My Year In Pockets (June 2015): Cards"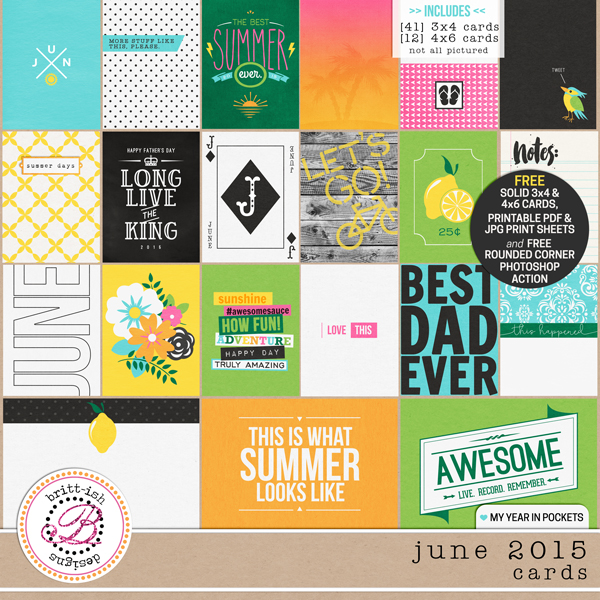 "My Year In Pockets (June 2015): Embellishments"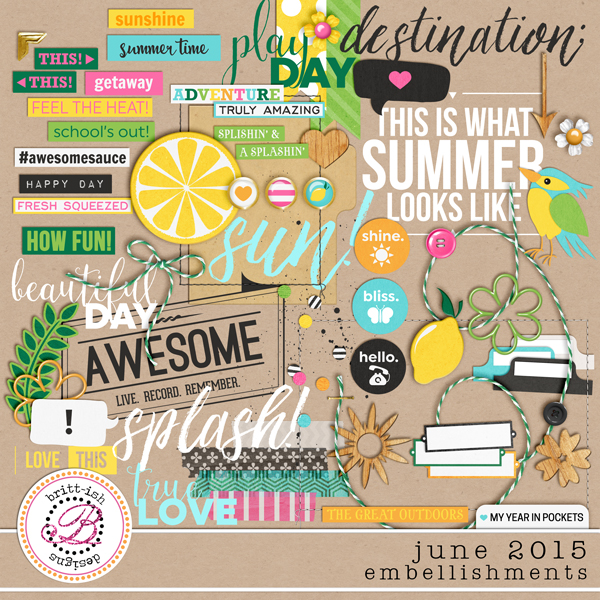 "My Year In Pockets (June 2015): Papers"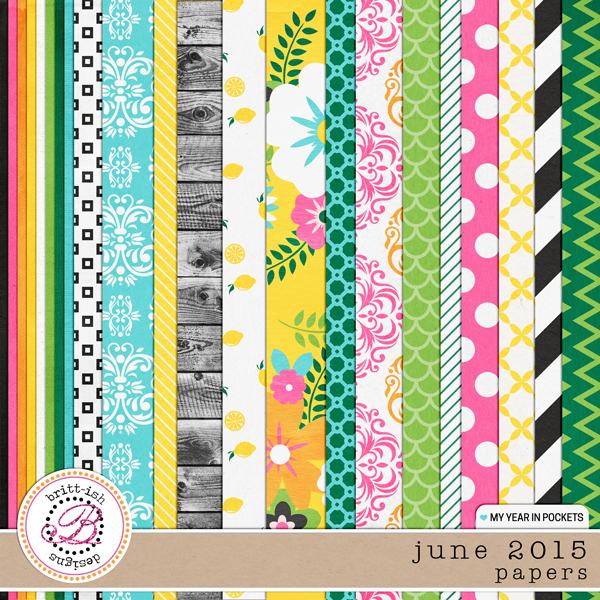 "My Year In Pockets (June 2015): Alpha"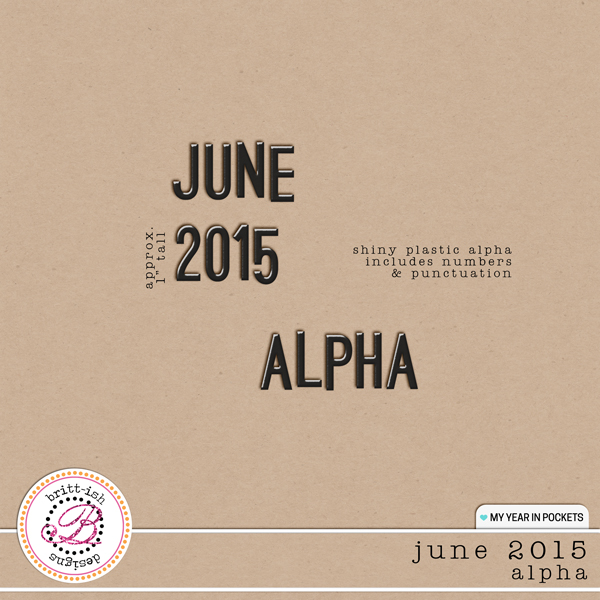 Here are the pages I scrapped with this new collection.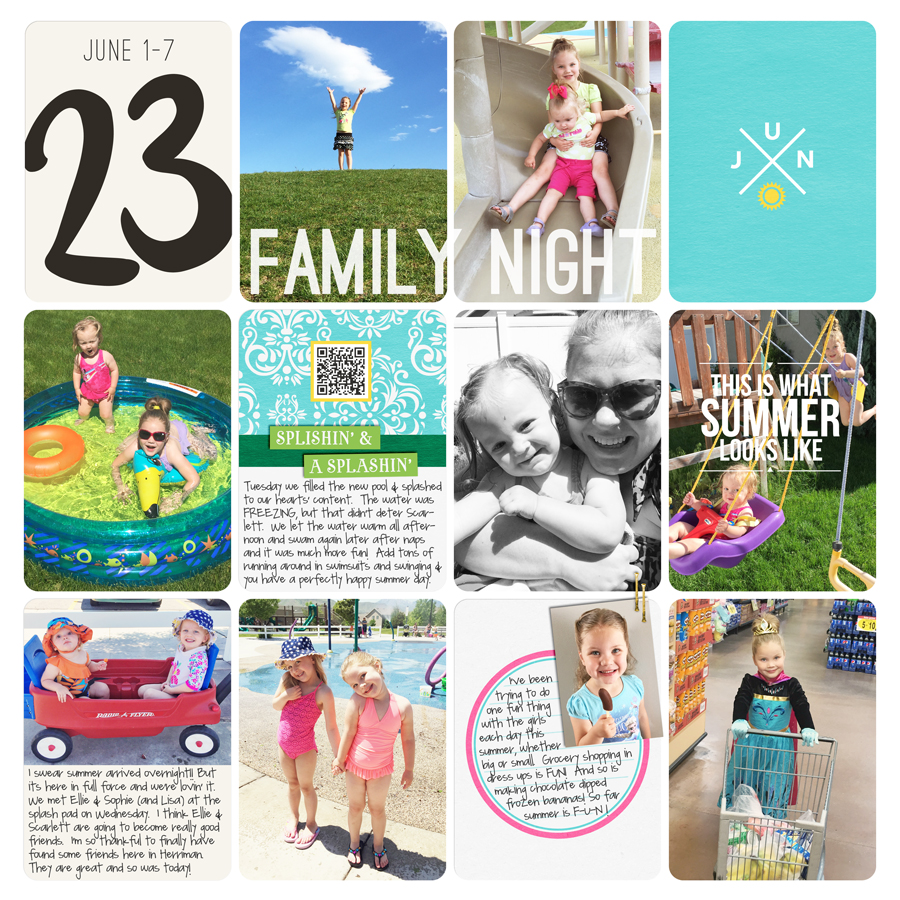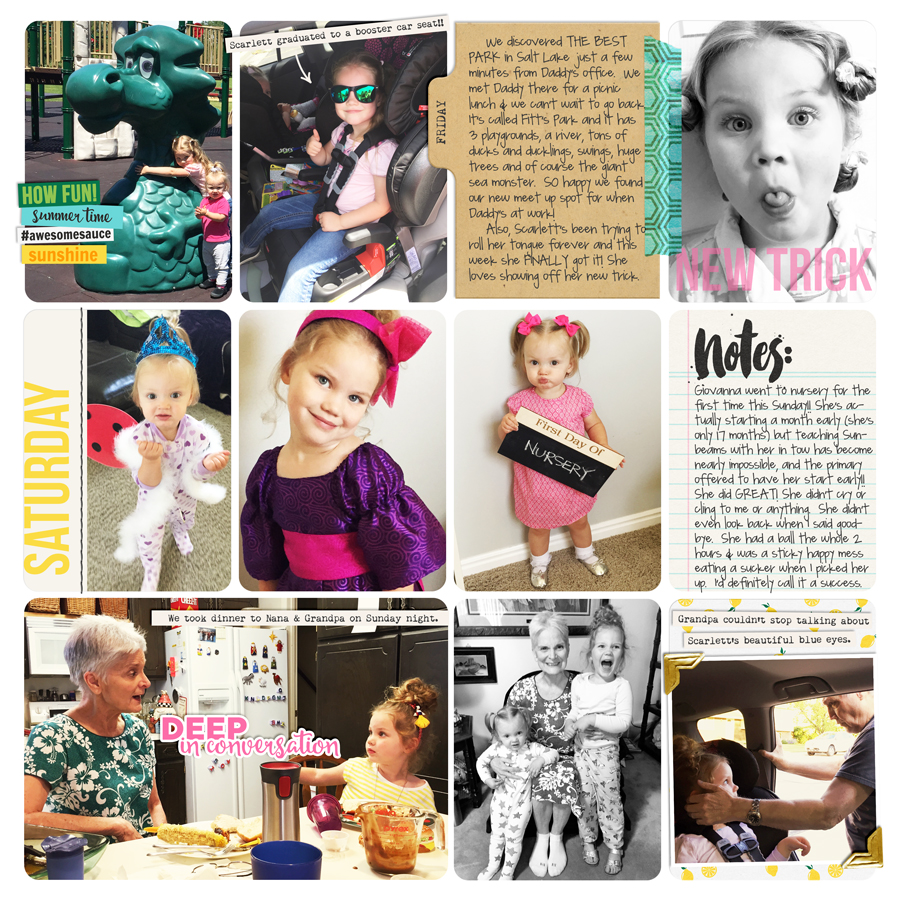 And some beautiful work from the Britt Girls:

by Becca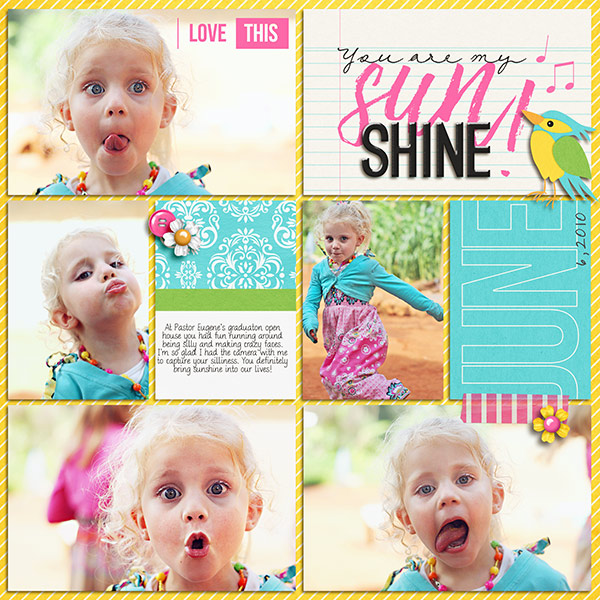 by Fonnetta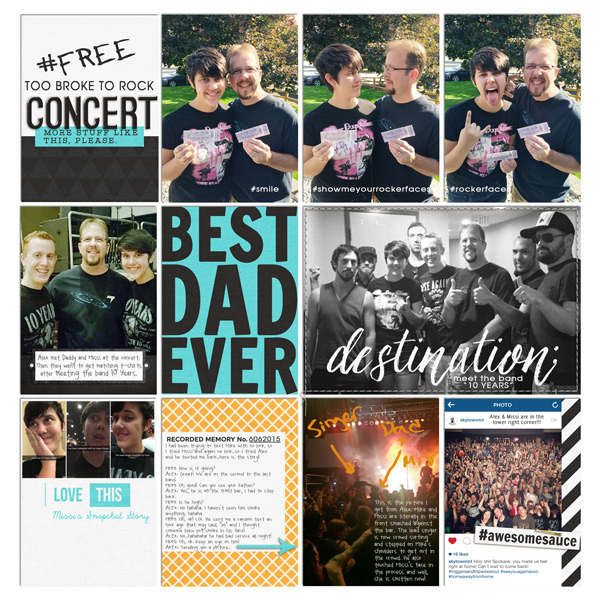 by Justine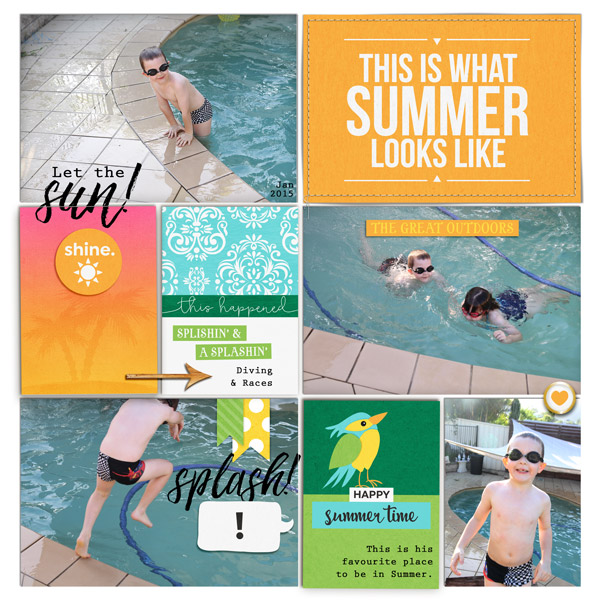 by Melinda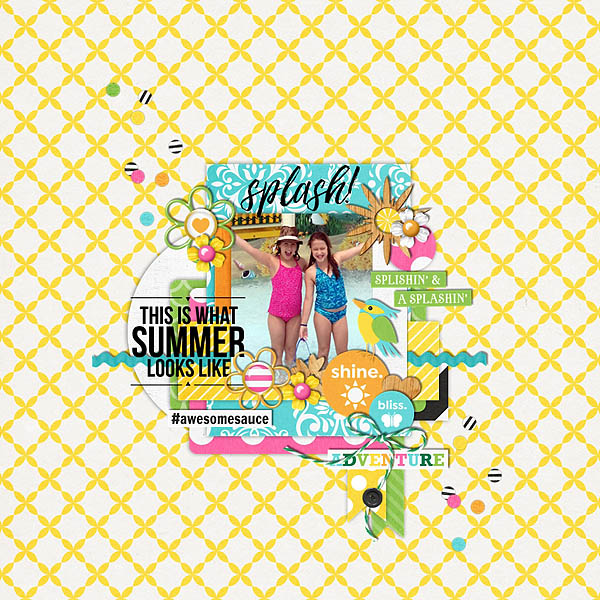 by Natasha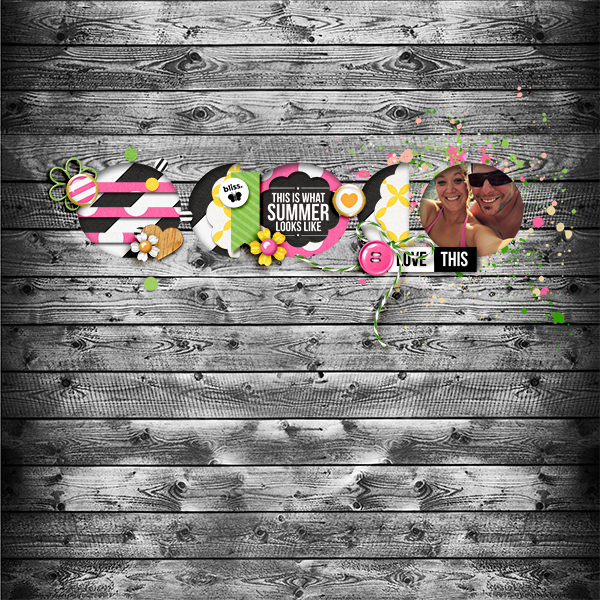 No matter what style fits you - these MYIP kits will totally ROCK your pages, just look at the pages my team created. SO DIFFERENT!! I love that.
I always like to reiterate for those who might not know about My Year In Pockets, subscribers get ALL the MYIP products I release during 2015. So even if you sign up now, you'll get everything from January, February, March and April too! So - you really can sign up ANY time during 2015 and still get ALL the goods to create your 2015 book. It's never too late. Read all about
the adventure that is My Year In Pockets
, and hopefully it'll start to make sense.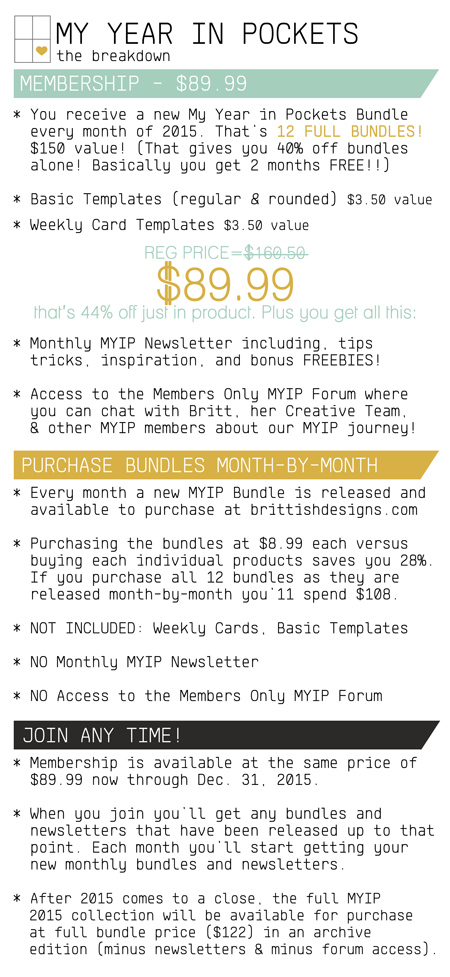 If you have any questions about My Year In Pockets, PLEASE leave a comment below and I'll do my best to answer. Regardless of if you subscribe, buy a goodie here or there, or are just starting off documenting your year in pockets, I'm always happy to answer any questions!
Have a fun in the sun weekend, scrap those pockets!