I am sooooo excited about this week's new release. Project Mouse pretty much took the summer off, but Krista and I were just dying to get going again. These collections bring us so much happiness and joy to create (and to scrap with). I hope you love Project Mouse: Main Street as much as the team and I do! We've had a ball getting it ready to release.

Project Mouse (Main Street): Bundle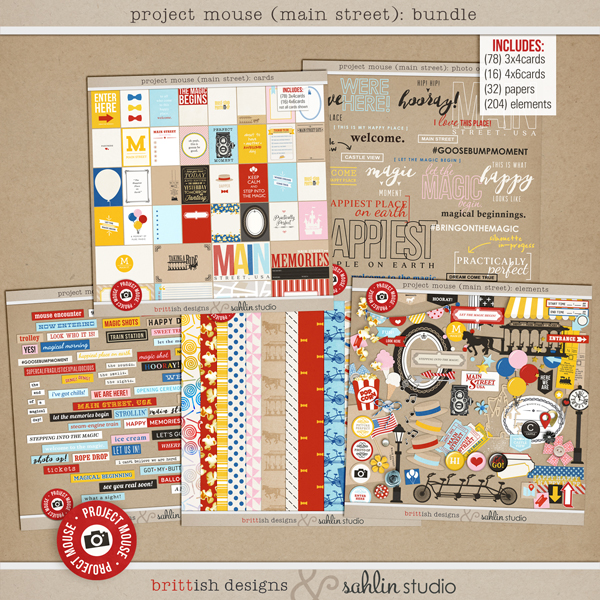 Project Mouse (Main Street): Cards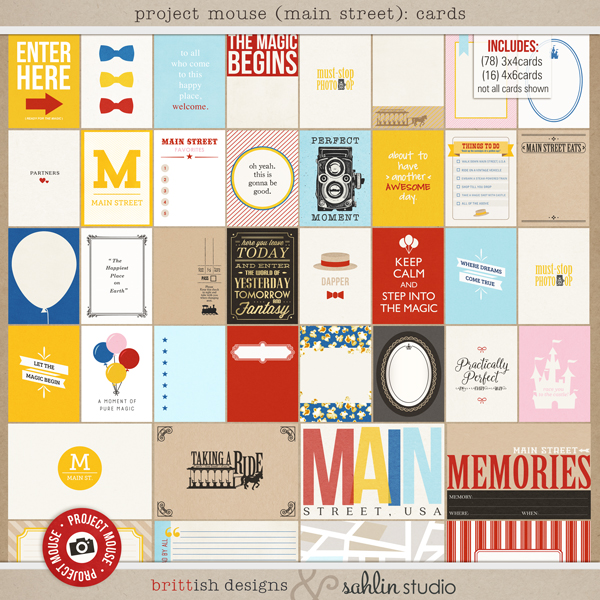 Project Mouse (Main Street): Elements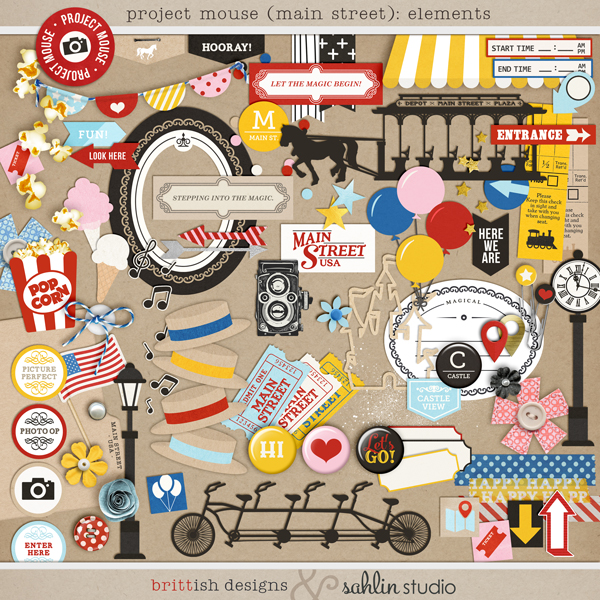 Project Mouse (Main Street): Photo Overlays
Project Mouse (Main Street): Papers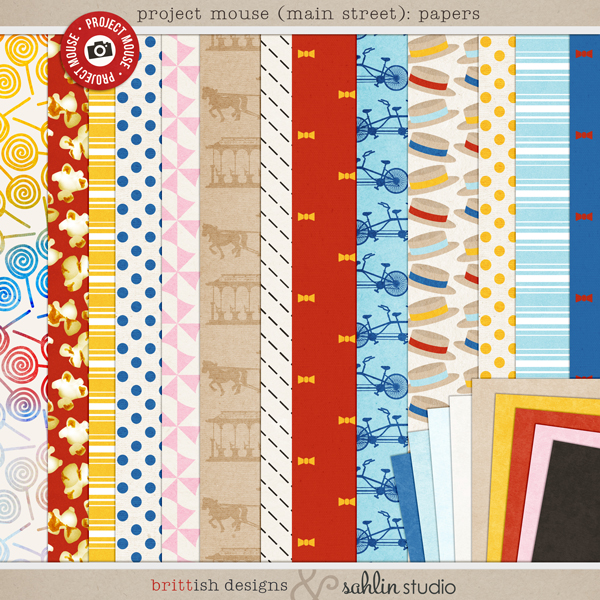 Project Mouse (Main Street): Word Snips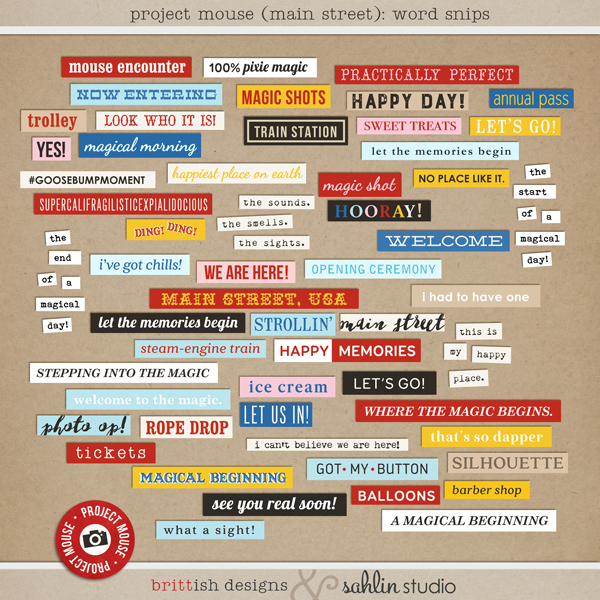 (PSST!! Be sure to read through to the end of this post to get a little freebie I whipped up for you!!)
Here are a couple pages I scrapped using this new collection. This first one is a special moment to me. We took Giovanna to get her silhouette done on Main Street. It was Scarlett's 1 year old souvenir and we decided it would be a tradition to get silhouettes done of each of our children when they were 1 year old. Its the MOST magical souvenir ever!!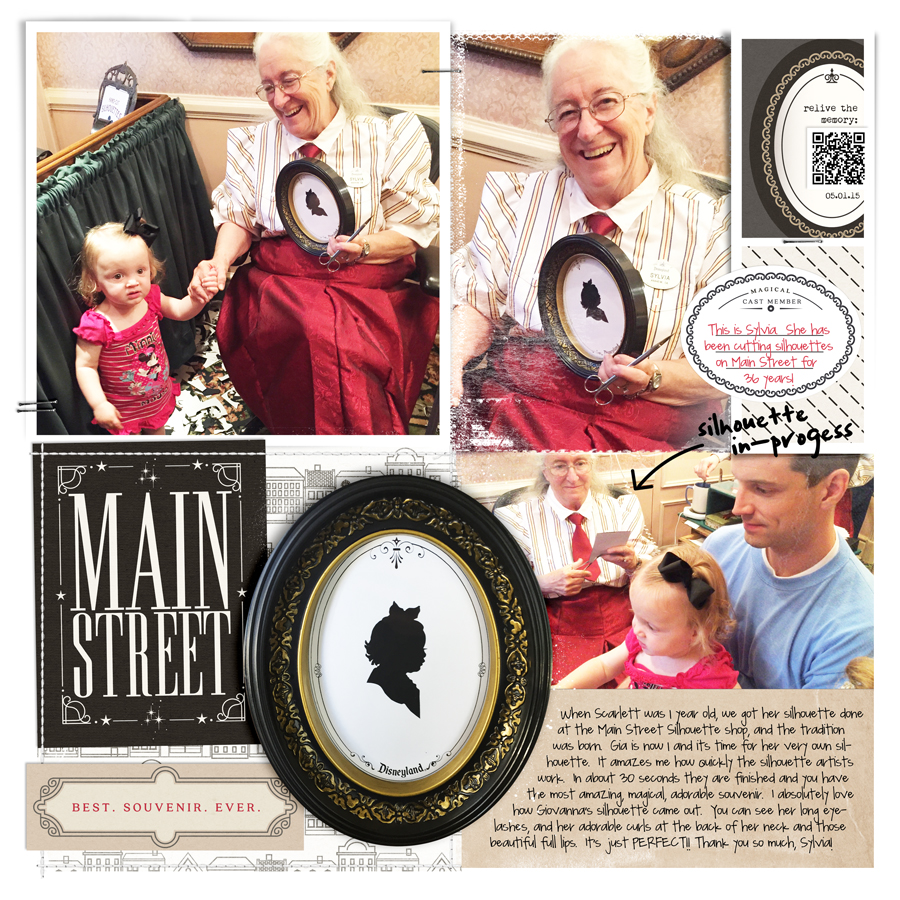 (You are welcome to view the video I included via QR code in my LO >> HERE).
My second layout just captures that exciting moment when you're Disney day is just beginning!! We ALWAYS take a family photo in front of the Mickey flowers. It's a tradition. I remember stopping to take this photo even when I was little.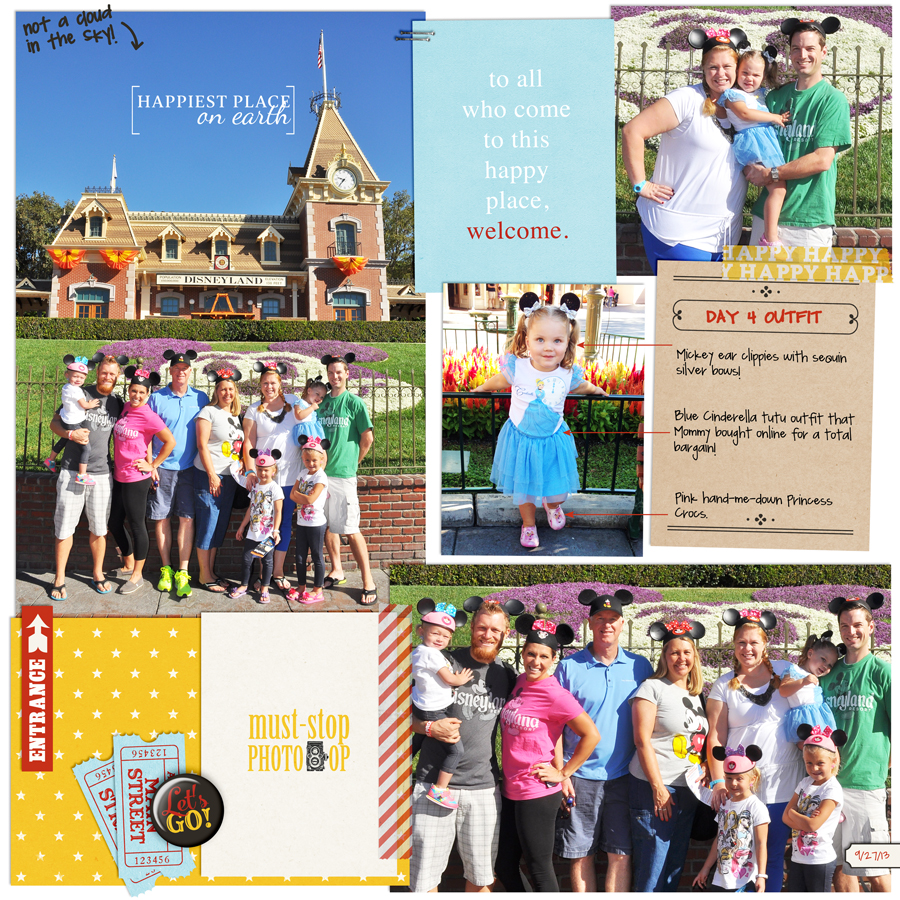 I didn't realize HOW MANY photos I would be itching to scrap with this collection, but I can tell there will be MANY more to come.
Here are the beautiful paper layouts that Krista Sahlin prints and scraps. BEAUTIFUL!!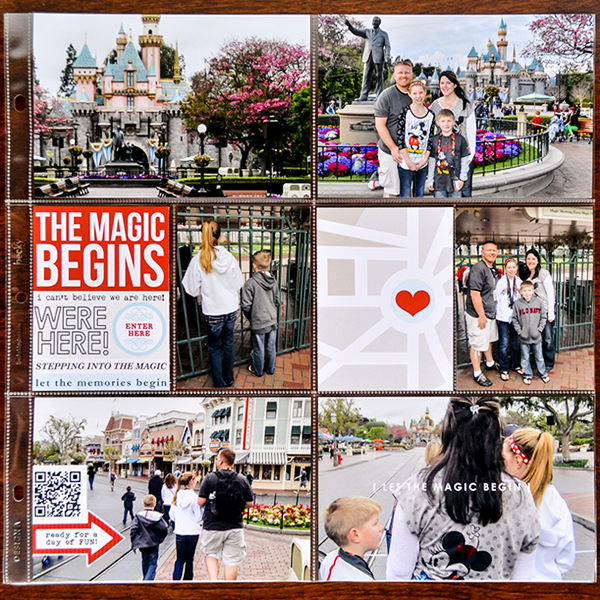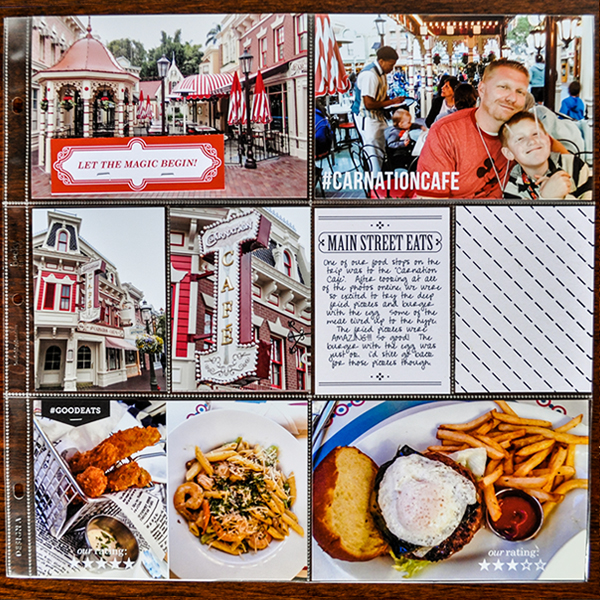 And here are a LOT more lovely layouts created by the Britt Girls:

by Melissa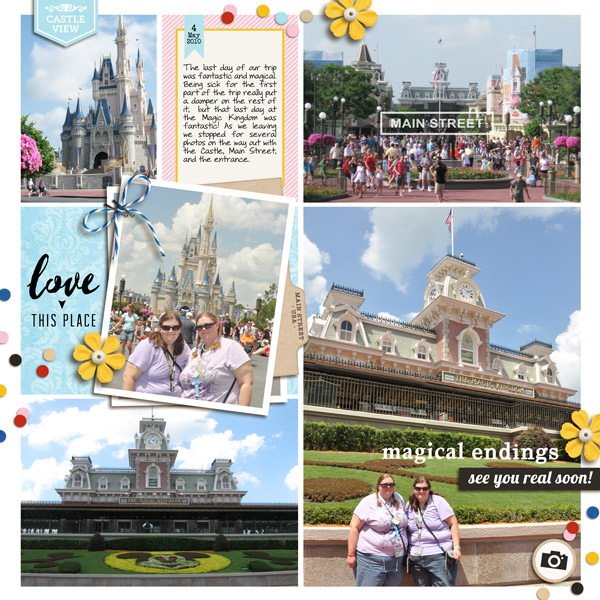 by Heather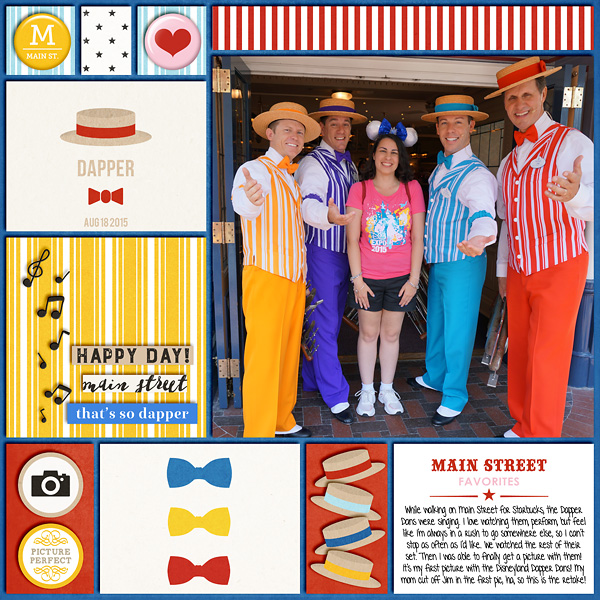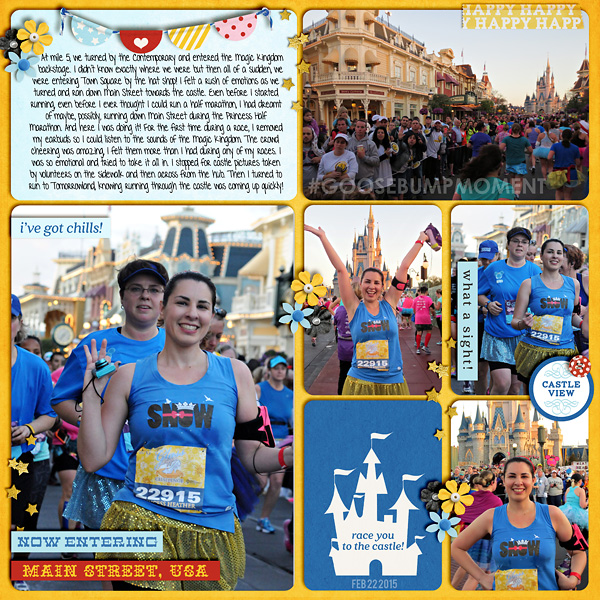 by Fonnetta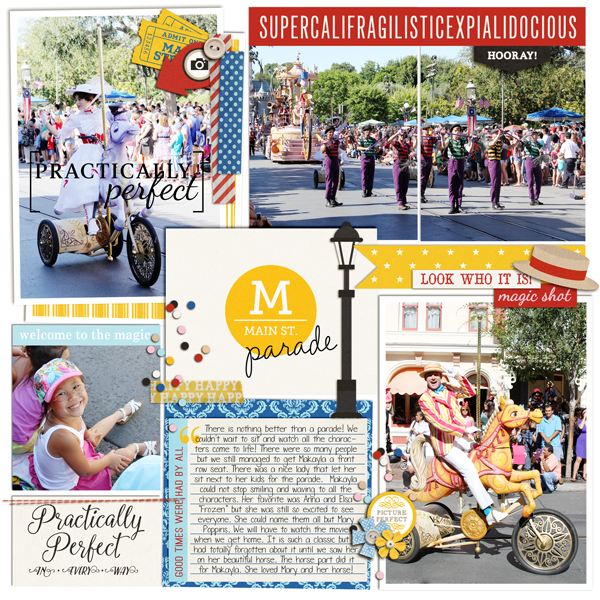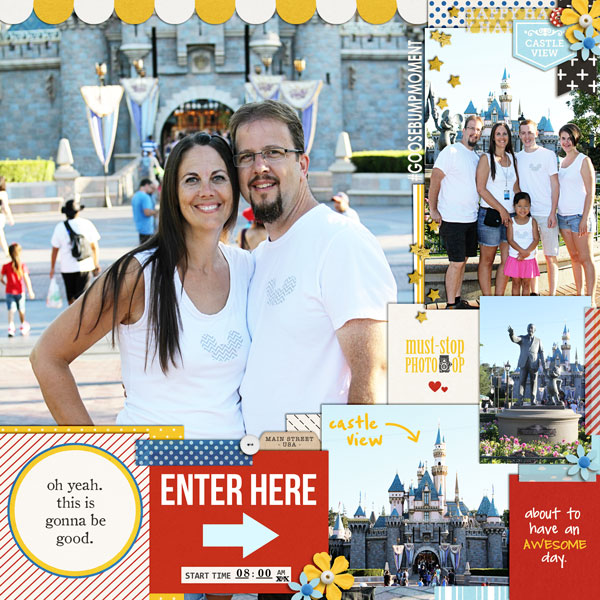 by Julie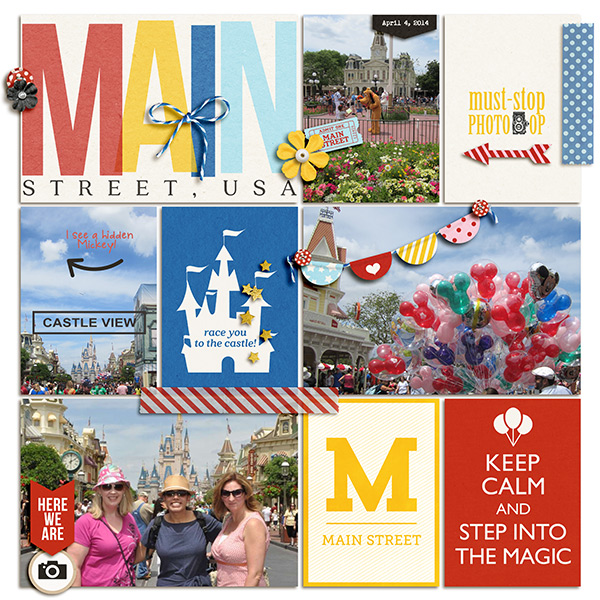 by Justine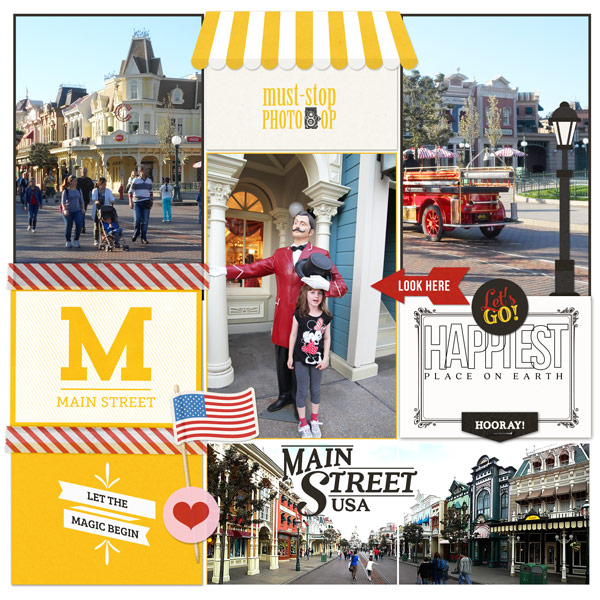 by Wendy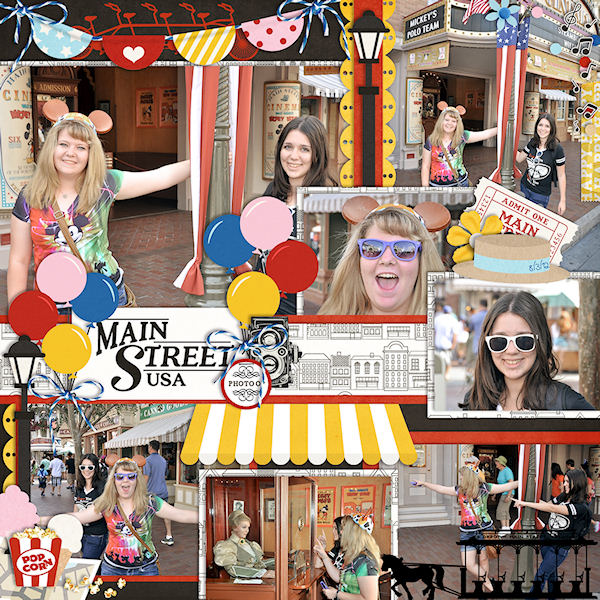 by Erica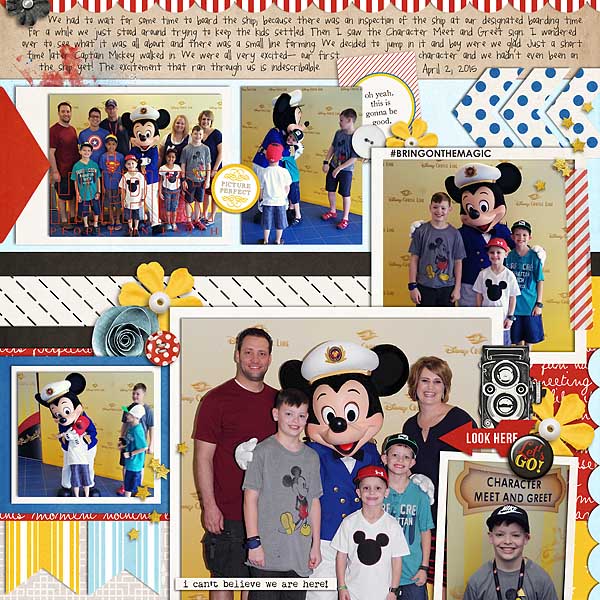 by Becca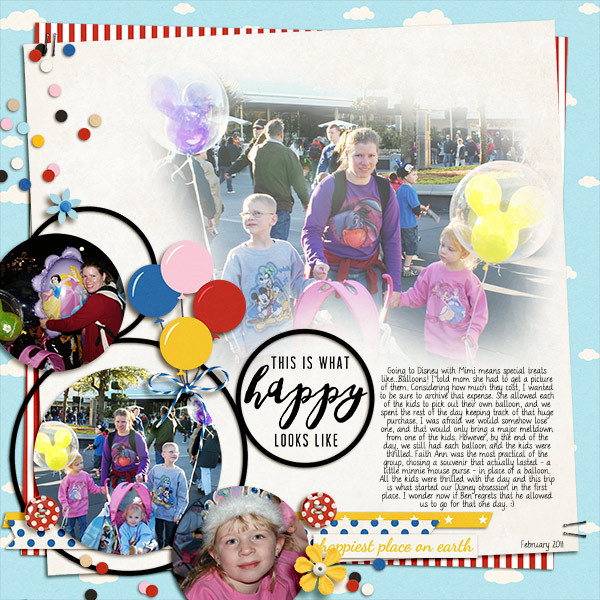 by Kelsy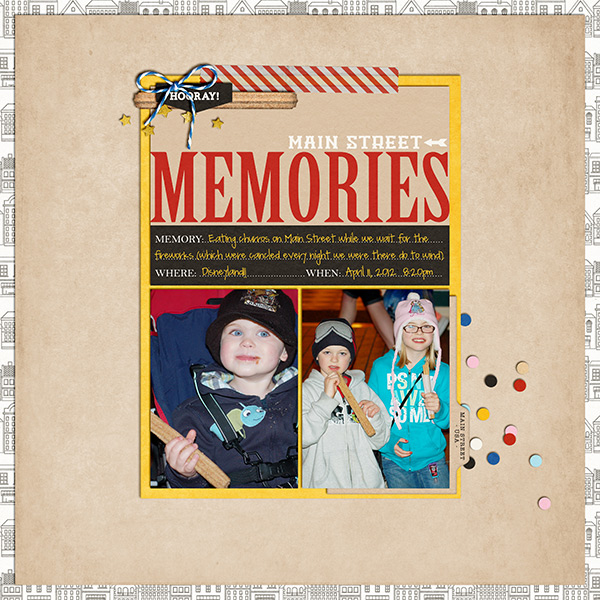 by Jan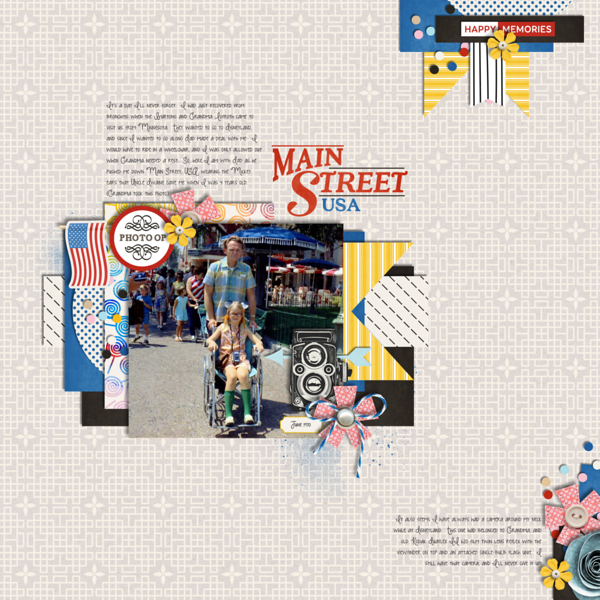 by Kat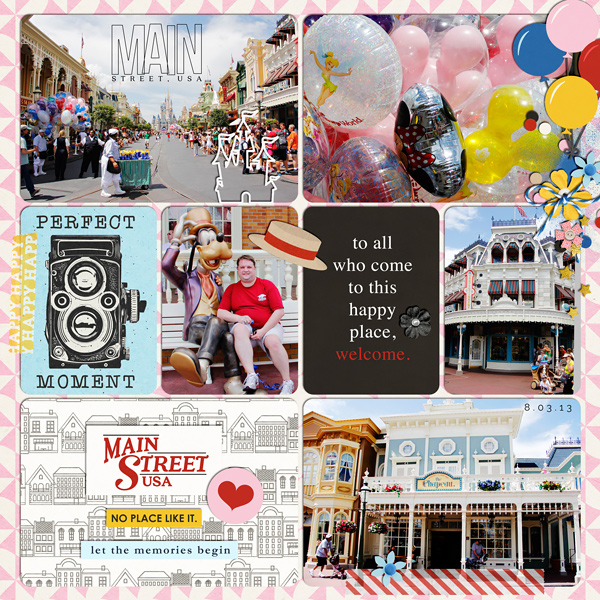 by Melinda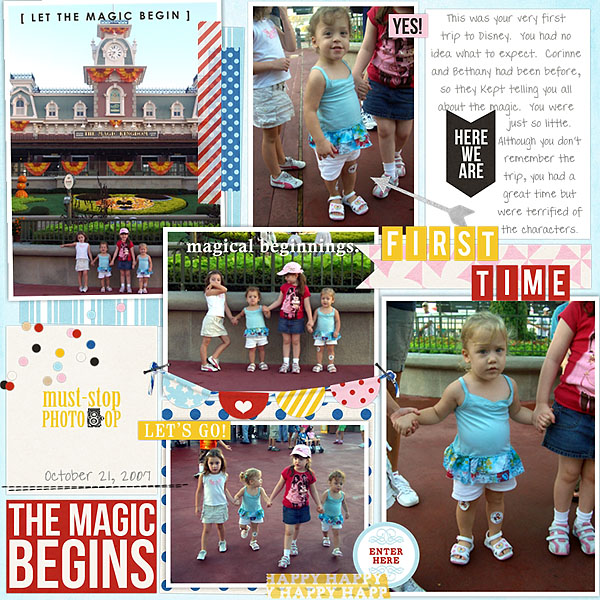 Before I go, I do have that freebie I mentioned before. I hope you guys like it!! ENJOY!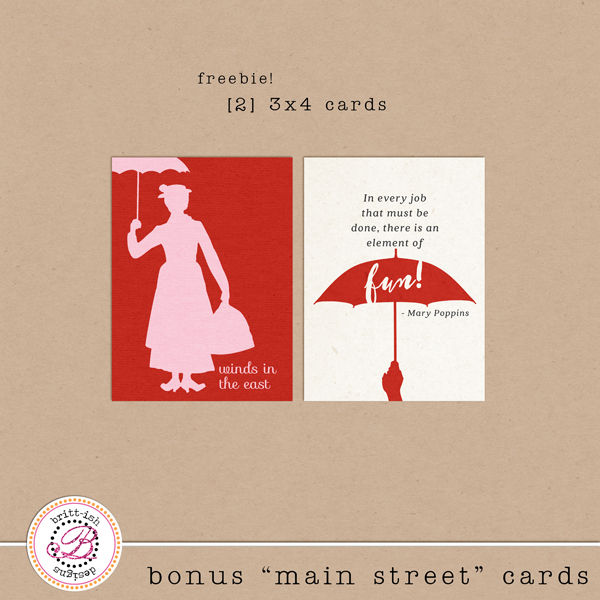 [click image to download]
I hope you all have a magical day!! Happy scrapping.