Hi there!! I'm glad you're back to collect your DSD gift!! I found this saying and I knew it needed to be a journal card.

See - I'm a planner. Some (my husband) might say, an over-planner. I'm learning to let go, and be more spontaneous and free, but it's tough. I'm realizing that sometimes, the best magic happens when you couldn't have planned it. It's TRUE! Whether you're at Disney, or just sitting around at home, the unplanned magical moments can be the most memorable.

Here is a little simple gift to say HAPPY DSD from my scrapping heart to yours!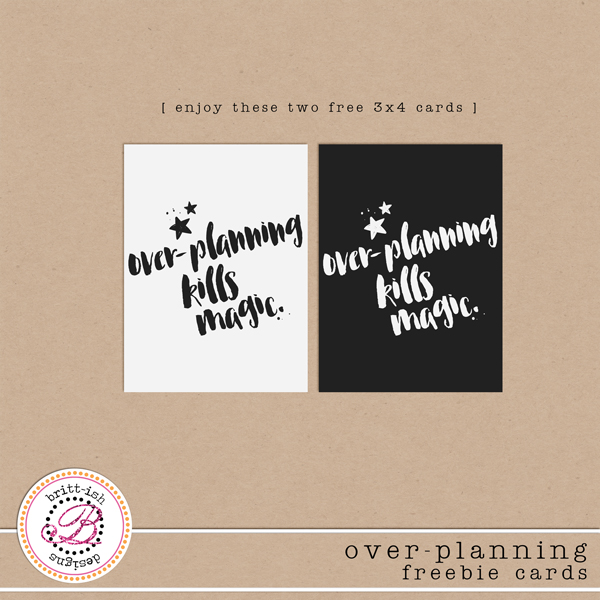 (click image to download)