Happy Digital Scrapbooking Day everyone!! I'm thrilled to celebrate this special scrapbooking holiday with all of my fantastic readers and customers. DSD is the weekend we can be proud to be digi-scrappers, have some fun scrapping together and enjoy the digi-scrap community of friends (oh and score some SA-WEET deals too!!)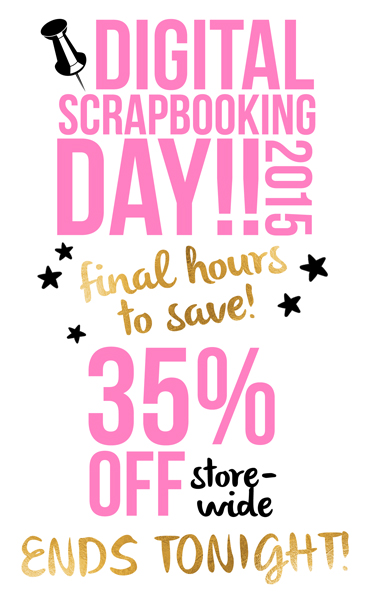 We've got a LOT of fun things rolling out over the weekend. First of which - make sure you stop by my Instagram account (@designerbrittney)!! I'm giving away some $25 Gift Certificates to my shop.
I've also released my latest My Year In Pockets collection for November! I have to say, I just love how it came out!!
My Year In Pockets (November 2015): Bundle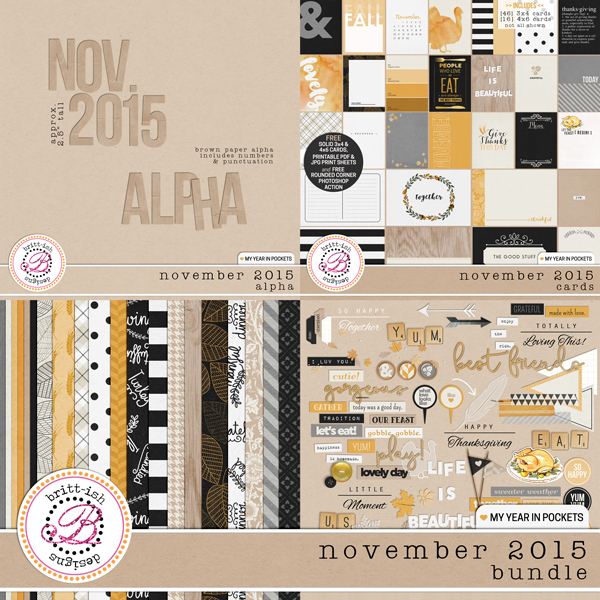 My Year In Pockets (November 2015): Cards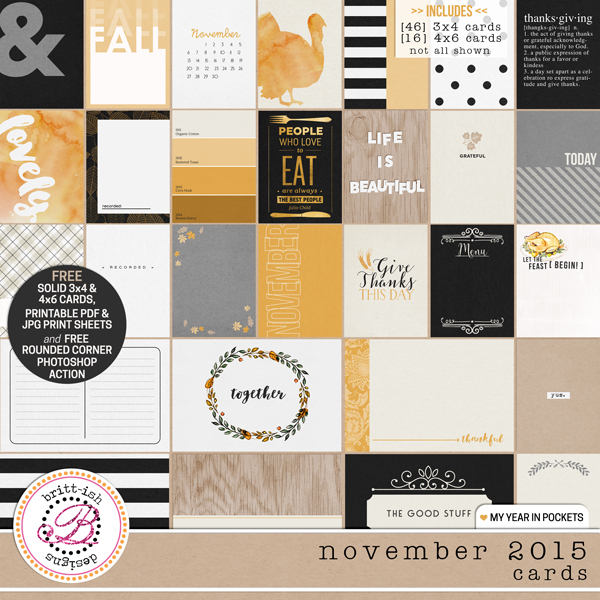 My Year In Pockets (November 2015): Embellishments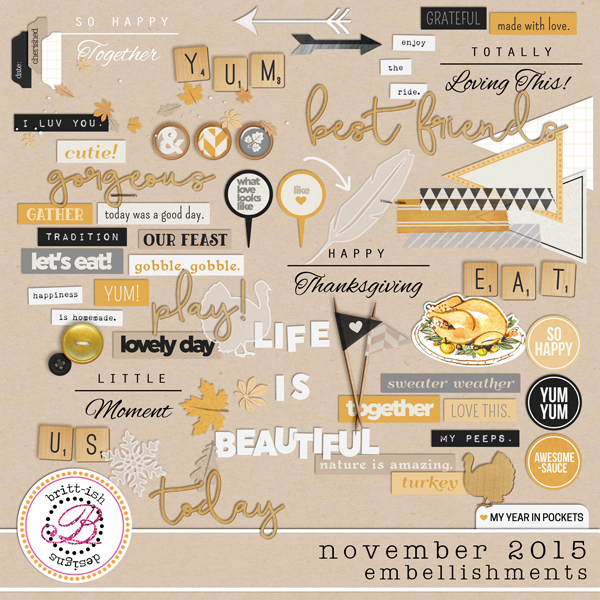 My Year In Pockets (November 2015): Papers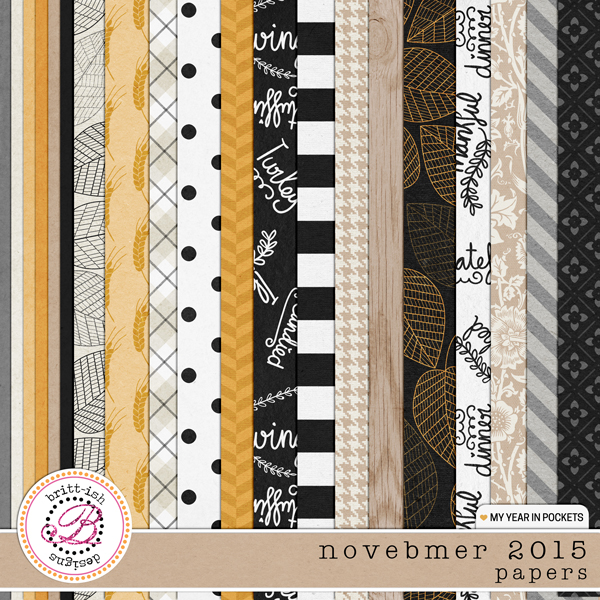 My Year In Pockets (November 2015): Alpha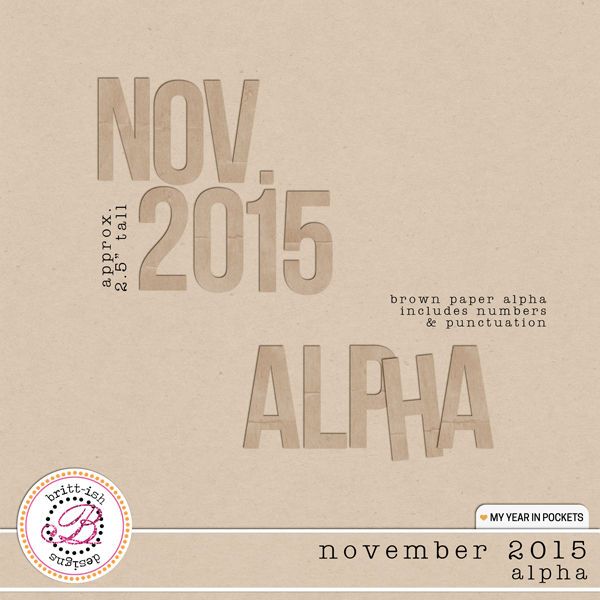 MYIP Subscribers
get this kit, an exclusive newsletter and freebie included with ALL the MYIP products I release, or have already released during 2015. So even if you sign up now, you'll get everything from January through November, and next month you'd get December too. So - you really can sign up ANY time during 2015 and still get ALL the goods to create your 2015 book. It's never too late to get that baby going!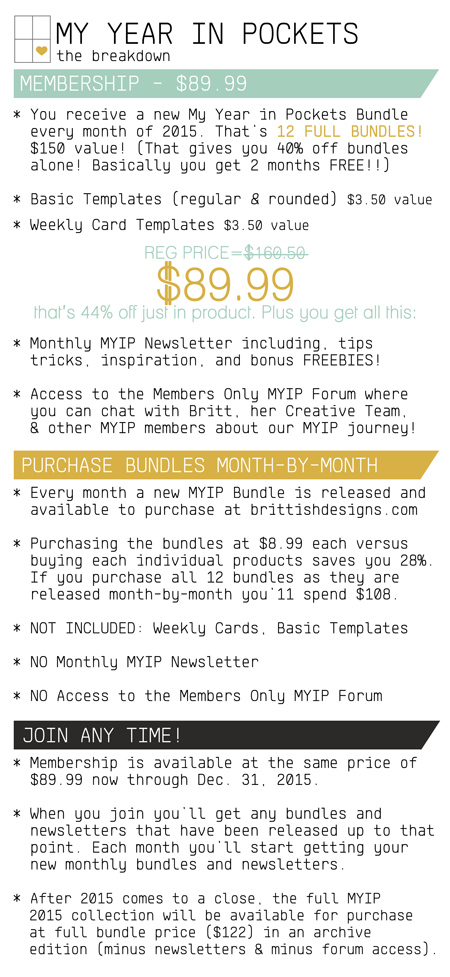 I often have people ask me about printing my cards and elements to scrap in their paper albums. Well, let me just show you a sample of this month's collection printed out and how fabulous they look in printed form!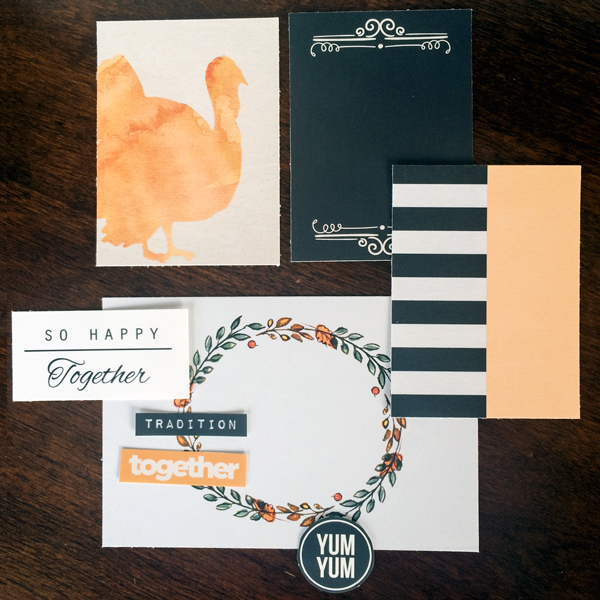 Fun huh? All my card packs come with easy to use print sheets, all ready to go!
But back to digi. Check out these gorgeous digital layouts from my team:
by Becca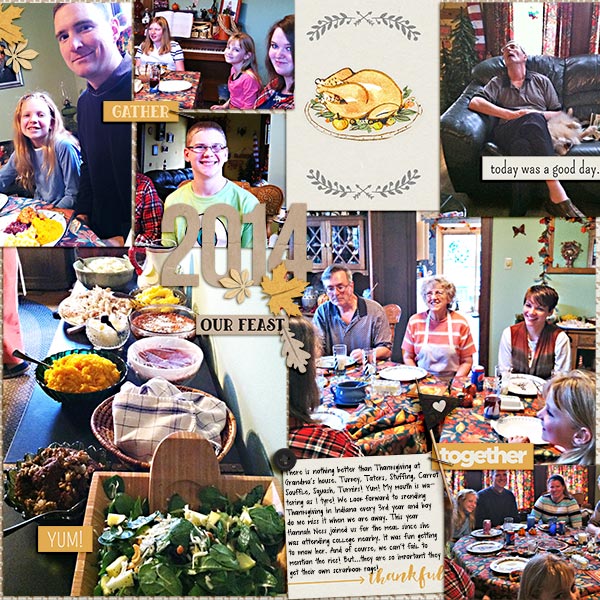 by Denise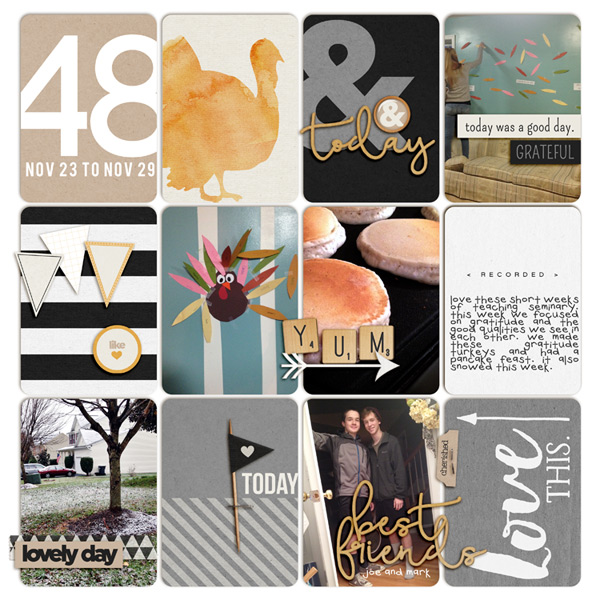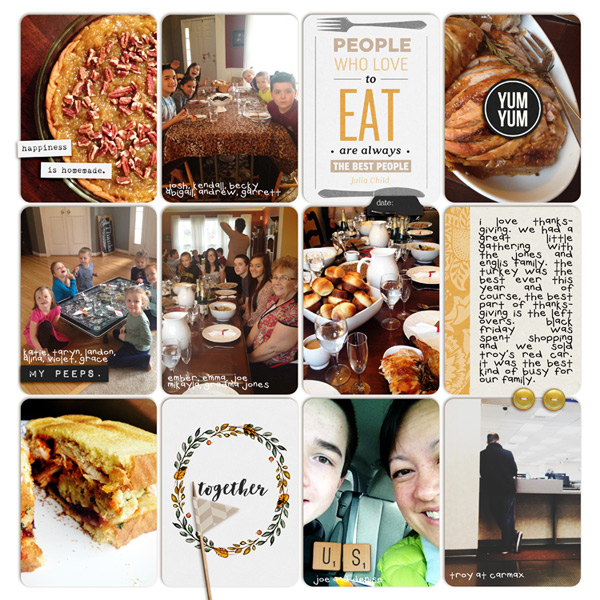 by Fonnetta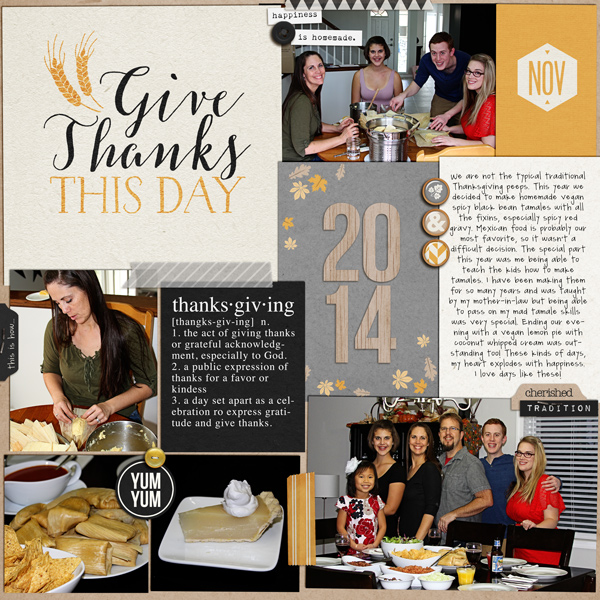 by Jan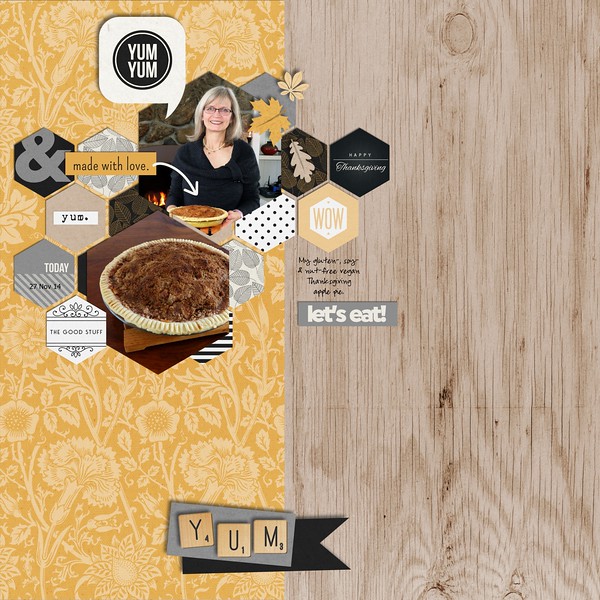 by Justine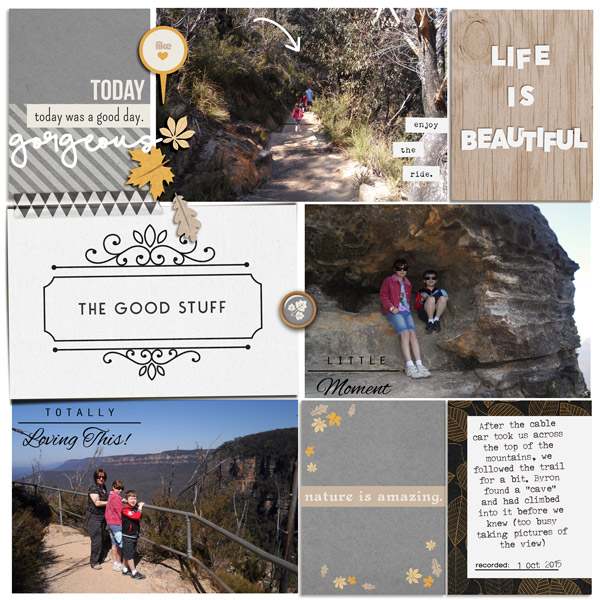 by Kat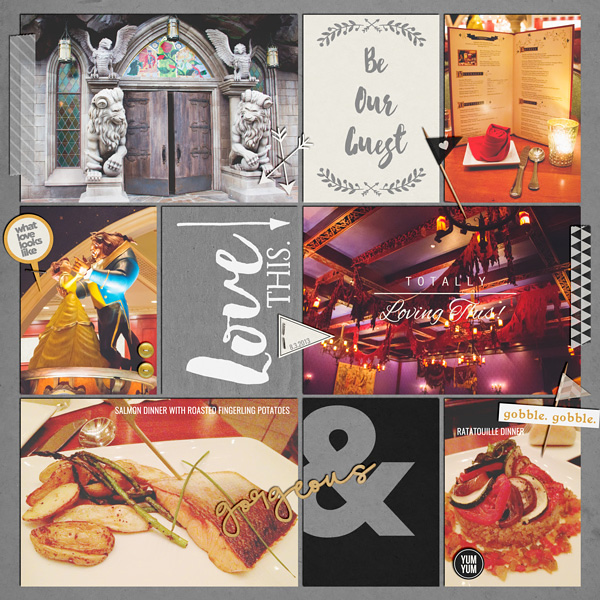 by Melinda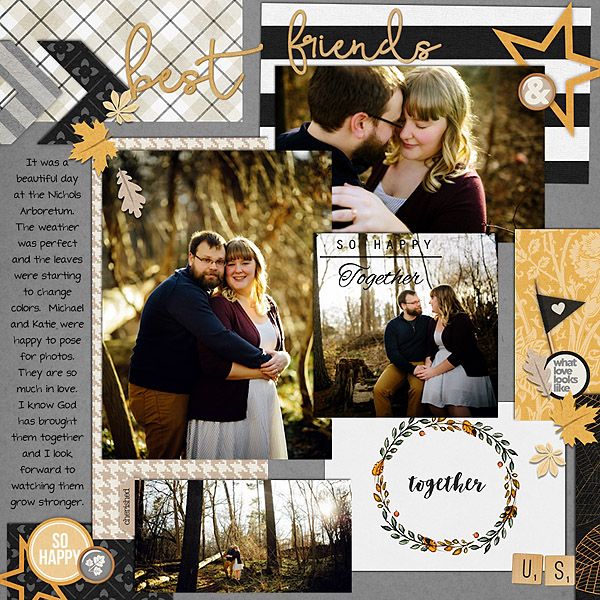 Sigh . . . aren't they just lovely?
Make sure you pop back in later today (Friday). I'll be posting a FREEBIE!!! YAY!
PLUS - make sure you make room in your Saturday schedule to join me for a SPEED SCRAP! I feel like it's been FOREVER since I Speed Scrapped. Has it been as long for you? Well, I'm hosting one on Saturday at 10 am Mountain Time. That's 9am Pacific, 11 am Central, and 12 noon Eastern. I'm so excited and everyone who completest their Speed Scrap layout will be getting a little sumthin'-sumthin'!! So you don't wanna miss it. Watch
my Facebook
for more Speed Scrap details.
Stay tuned this weekend and HAPPY SCRAPPING!