So I COMPLETELY disappeared. I know. Ever since baby was born, I've been pretty much OFF the computer. But something special has brought me back . . .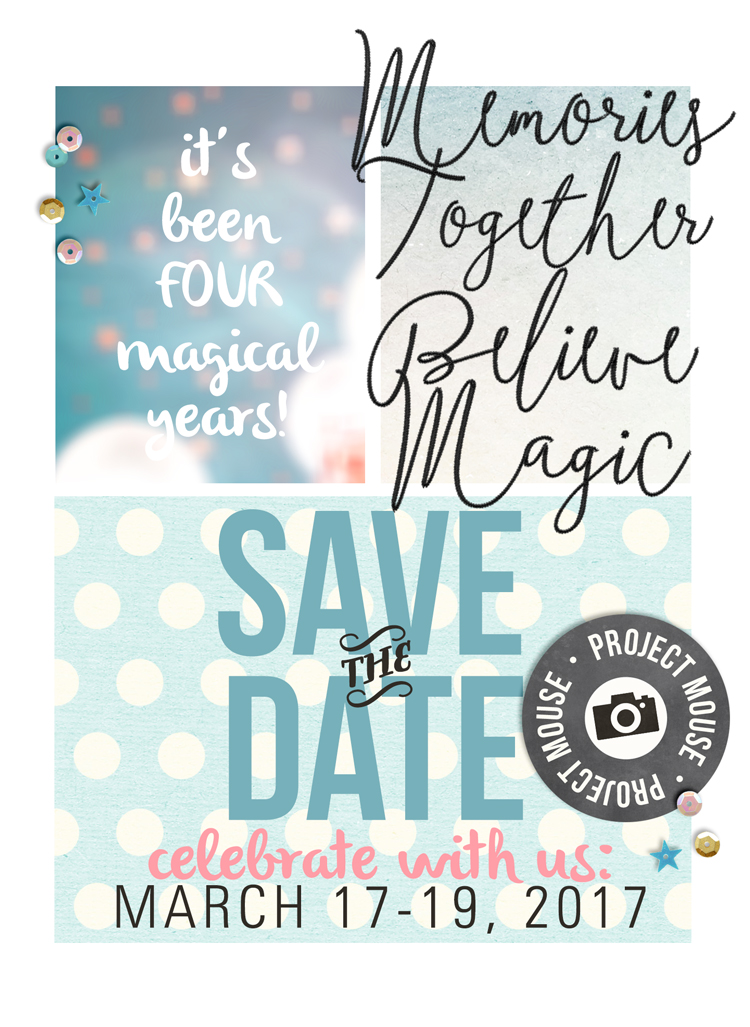 Can you believe Project Mouse is already 4 years old? 4 magical wonderful years. We are so excited to celebrate. Make sure you save the date and join us for TONS of fun next weekend. There will be chats, prizes, challenges, and of course the biggest Project Mouse discounts we ever offer.
SEE YOU NEXT WEEKEND!!