HAPPY INTERNATIONAL SCRAPBOOKING DAY (WEEKEND) EVERYONE!!!!
I am so excited to celebrate with you all! I have a few little fun things planned for this weekend, but before I get to all that, let me be sure to tell you that
the sale is ON . . . RIGHT NOW!!
(sale ends Monday May 8, at midnight)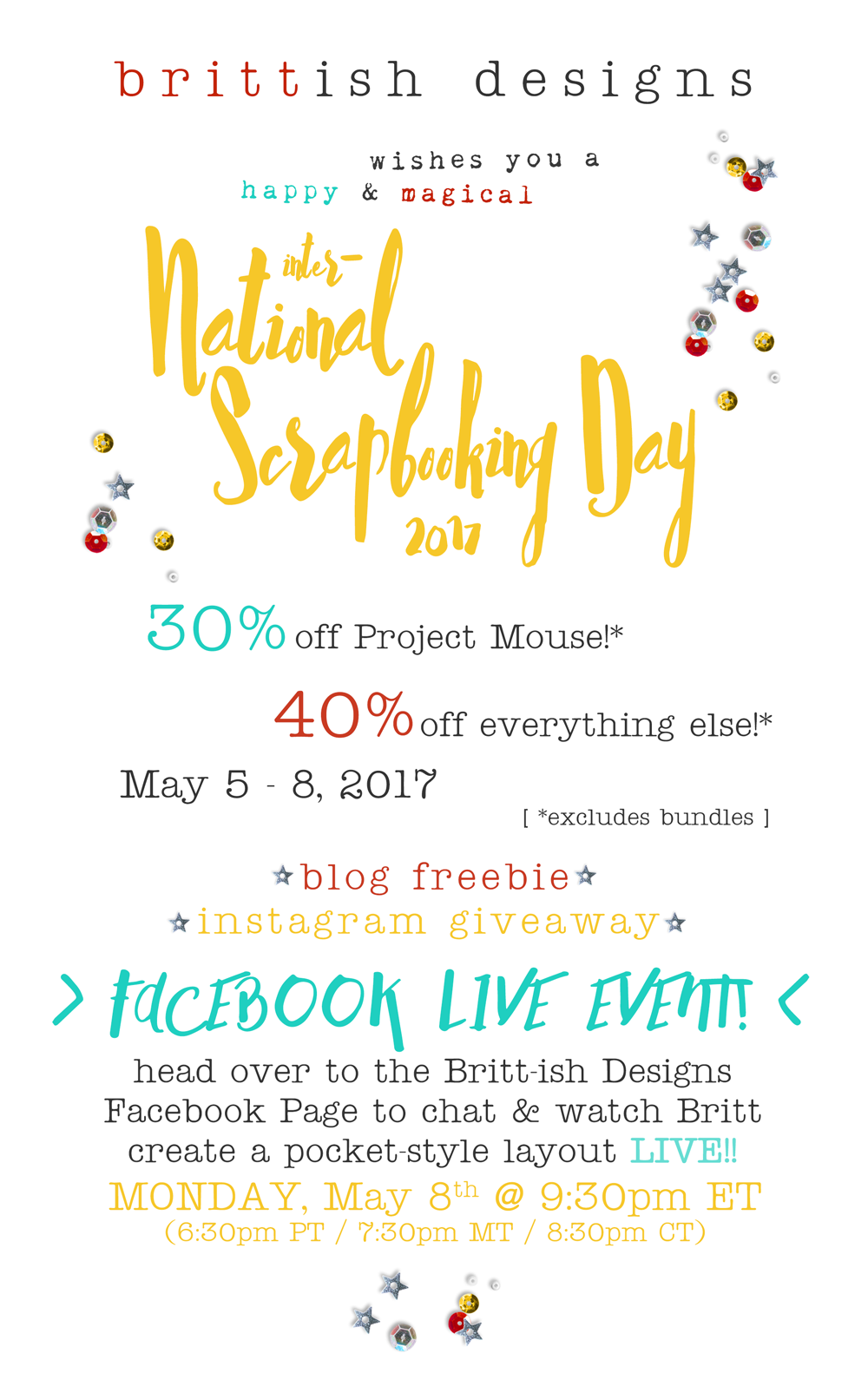 There will be a blog freebie (so stay tuned here on the blog for that) and an Instagram Giveaway, too (be sure you're following me @designerbrittney)!!
Annnnnd . . . I am SO excited to announce my first ever
Facebook Live event
! MONDAY, May 8th @ 9:30pm ET (6:30pm PT / 7:30pm MT / 8:30pm CT)
Head over to the
Britt-ish Designs Facebook Page
to chat & watch ME (Britt) create a pocket-style layout LIVE!! YAY! (Gah! I'm so nervous! Brave face!)
I hope you all have a very happy weekend. There's so much fun out there in the digi-world right now. I hope you find some of it here, with
Britt-ish Designs!!

Save
Save