For our little NSD Game, I thought we could do a Look & Find.

You look through my shop, and find the answers. Email your answers to designerbrittney@gmail.com with the subject line "Look & Find". Turn 'em in before midnight on Monday May 7, and I'll enter your name to win a $25 GC to my shop!!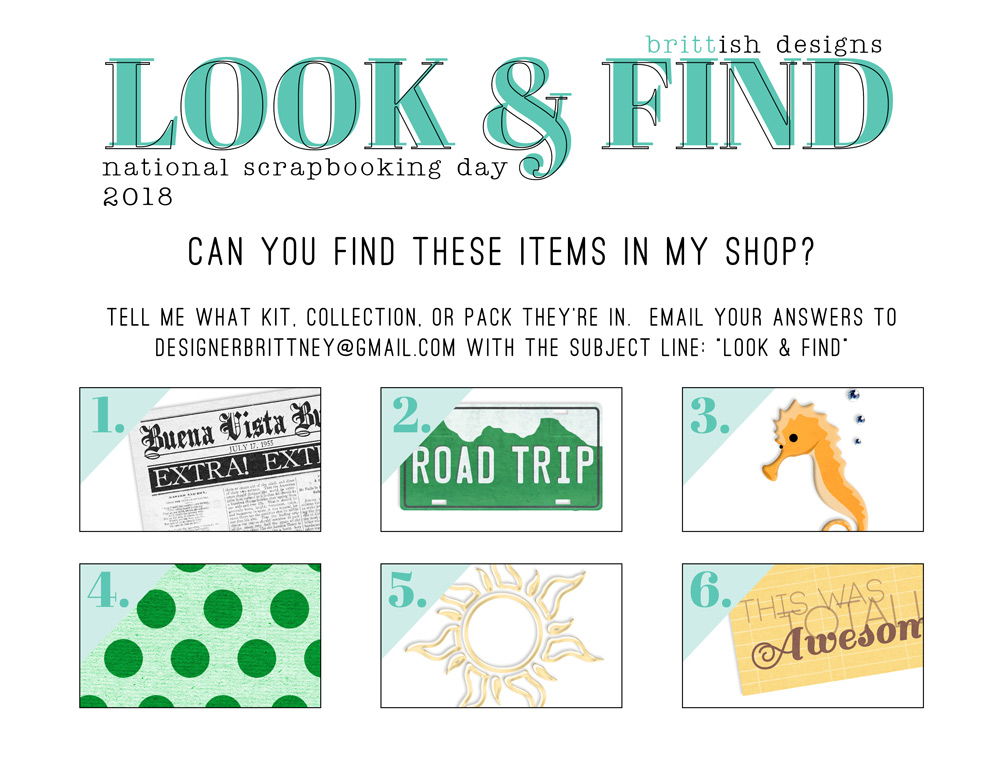 GOOD LUCK!! Have fun and have a happy National Scrapbooking Day!